GST: Moving to single rate remains a pipe dream as states continue to play difficult
A country like the US with similar strong taxation rights to individual states has so far not managed to have a GST despite all its benefits.
The Revenue Secretary has spoken wistfully about the need to have a single GST rate, implemented by one government sometime in the future, bringing into focus the fractured nature of the single biggest tax reform which is getting implemented from 1 July. He is right, GST by its very definition should mean a single rate levied by a single agency and the current structure with multiple rates and two tax collecting agencies makes little sense. But one should not forget the uphill task the Centre has had in convincing states even on the current multiple-rate GST; political compulsions have forced the Centre's hand and a less-than-perfect system is the result.
Will the multiple slabs collapse sometime in the future? Hard to say this, given that state governments' rapacious hold on tax revenues and also the fact that a big revenue earner category, petroleum products, is still outside the GST purview. So while Revenue Secretary Hasmukh Adhia has said the correct thing in wishing a single GST rate, the road to this is fraught with hurdles.
Adhia said "Ideally like all other advanced countries, we should have got one GST which is levied by one government only, and not a dual GST and also a GST in which there is a uniform rate. In our country, where there are different stratas of society to be looked after, it's not possible to have an ideal GST. We are in a good direction. We will prefer to have a single GST rate but after sometime. That should be the ultimate goal — instead of having too many complicated rates, at least one or two rates should be there."
In the current form of GST, the government has opted for six rate slabs for goods and services — zero, 5 percent, 12 percent, 18 percent and 28 percent and 28 percent plus cess for luxury goods. In addition, bullion will attract 3 percent GST. The cess on luxury goods will be used to compensate states for any revenue loss incurred due to GST implementation for five years after implementation. The loss is to be calculated with FY2016 as the base year and an annual growth of 14 percent over the period of compensation. Besides, under the current system, both central and state governments will have a share in tax collections.
This piece in Mint noted that India's transition to a countrywide, value-added tax system is "remarkable" for a nation where state governments and local self- governments exercise considerable sovereignty in taxation. Rolling out GST on 1 July is the result of more than a decade of discussions, tussle among states, and between states and the Union government, instances of give and take, lobbying and compromises. The highlight of the reform is the creation of a federal tax institution, the GST Council, which has state ministers as members and the Union finance minister as chairman, which gives every state a say in the country's indirect tax policy. A country like the US with similar strong taxation rights to individual states has so far not managed to have a GST despite all its benefits.
Sachin Menon, Partner and Head (Indirect Tax) at KPMG pointed out the difficulties in moving to single rate under GST even in the future. "In theory, a single rate can be implemented should the states and the Centre agree to abolish the present differential rate slabs. However, under the current political scenario, where tax is more than just about economics, this will be easier said than done."
Remember, Chief Economic Advisor Arvind Subramanian had recommended a single revenue neutral rate of 15 percent for GST last year. But state government kept on haggling, despite the Centre's assurance on underwriting losses for five years after GST comes into effect. Why should these state governments relent now, even if GST implementation and association glitches are smoothened out in a few months?
Under the current system, there would be three types of taxes—Central GST and State GST for intra-state transactions and IGST (Integrated GST) for inter-state transactions. The GST Council has decided the tax rates while trying to keep the rates closer to present effective rates for most commodities and services.
Anyway, analysts from Kotak Institutional Equities explained in a note to clients this morning that even in its current form, with multiple rates and more than one tax collecting agency, GST should have insignificant impact on retail prices. "Given the rate structure, there should be minimal impact on retail prices. In fact, if GST is implemented seamlessly and tax benefits are passed on to the consumers, it could be marginally disinflationary (CPI inflation could be lower by around 20 bps). The GST framework incorporates an "anti-profiteering" clause which the authorities will use judiciously to keep any unscrupulous price activity post GST implementation."
Bipin Sapra, Indirect Tax Partner at EY pointed out that the government's priority was to get GST implemented, even if in an imperfect way. "First priority of the government was to get political consensus for this with minimal changes in design. This, the government has achieved. They had to compromise on the number of tax slabs but then, multiple rates were already a part of the indirect tax regime in the form of VAT, entertainment tax, luxury tax over and above excise and service tax rates". He said that ultimately, the GST regime should move closer to a 15% revenue neutral rate.
One way of doing this would be to get petroleum products under the GST purview – this would significantly broaden the tax base and perhaps lessen the cribbing by state governments on potential revenue loss. The GST Council is expected to notify the tax rate on this category at a later date. The Mint article quoted earlier noted that keeping petroleum products outside the GST was a compromise the Centre was forced to accept as states wanted the items on which tax collection is the easiest to be out of GST. This means states continue to get liberty to revise rates on their own. The GST Council will consider inclusion of petroleum products into GST once state revenues stabilise; nearly 40 percent of state revenues are estimated to be from petroleum products.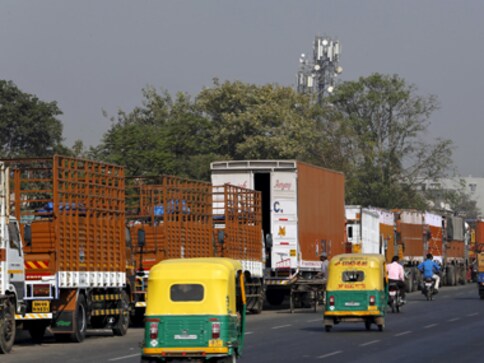 Business
A zero tax on daily necessities as well as lower rate of 5 percent for items of mass consumption will make the new Goods and Services Tax regime, to be rolled out from April next year, less regressive, tax experts said.
Politics
A 4-tier GST tax structure of 5, 12, 18 and 28 percent, with lower rates for essential items and the highest for luxury and de-merits goods that would also attract an additional cess, was decided by the all-powerful GST Council today.
Business
Currently, crude oil, petrol, diesel, jet fuel or aviation turbine fuel (ATF) and natural gas are not included in the new indirect tax structure, which is set to kick in from 1 July