GST: Maharashtra likely to link incentives to job creation for industrial investments
Many states offered fiscal incentives to attract industrial investment, which, however, would no longer be relevant in the current status
With the roll out of the new tax reform, the goods and services tax (GST), from 1 July, the Maharashtra government is now working to revise the industrial promotion policy.
In the wake of the new tax regime kicking in earlier this month, the fiscal incentives offered by states to attract industrial investment may become irrelevant.
With the focus on to boost overall employment in the state, the Maharashtra government is now working on a policy to link job creation to fiscal incentives for industrial investments in the state, said a report in The Indian Express.
In the aftermath of the central government's demonetisation exercise, rate of investment in Maharashtra fell sharply, with just 20-25 mega projects committing investments during the eight month period post November 2016, the report said.
Looking to focus on the quality of investment from the earlier stance of quantum invesment, the state government will now look to provide fiscal incentives to investments that also promise to generate sizeable employment.
"The plan is to grant fiscal incentives on the basis of employment generated and product sales within the state," the IE report said quoting a senior official.
Previously, the state government had offered 100 percent subsidy in the value added tax and the central sales tax, excluding input tax credit, as incentives to attract investments in the state.
All in all, the government provided incentives worth Rs 4,000 crore per year on an average to about 450 MSMEs and 400 mega or ultra-mega projects.
Business
The policy envisions increasing the share of capital goods in total manufacturing activity from 12 percent at present to 20 percent by 2025.
Politics
The Congress claimed that the double whammy of a "Modi-made disaster of demonetisation" and implementation of a flawed GST were responsible for the economy's downturn.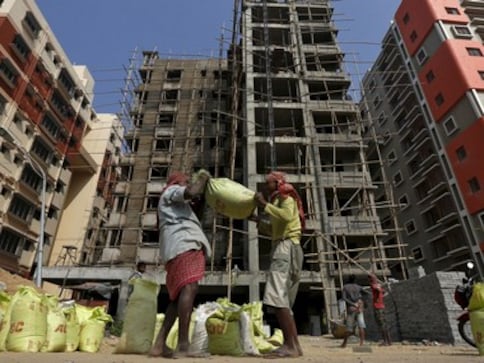 Business
DLF's CEO Rajeev Talwar said the real estate should not be treated as 'milching cow' and added that there is a case for even lowering the GST rate from current 12 percent