GST: Industrial alcohol, ethanol to attract 18% tax; decision on stock provision rules on 3 June
Various representations have been made stating that 40 percent credit given for transition stock is too less
New Delhi: Potable alcohol has been kept out of the Goods and Services tax (GST) regime but industrial alcohol, including ethanol, will be taxed at 18 percent once the new regime rolls out from scheduled 1 July, Revenue Secretary Hasmukh Adhia said on Monday.
The government has kept potable alcohol or alcohol for human consumption along crude oil, natural gas, aviation fuel, diesel and petrol out of the ambit of GST with states retaining the right to impose taxes on it.
Adhia said that while potable alcohol is not covered under GST, as the states retain the exclusive power to tax it.
"As far as industrial alcohol is concerned, or any inputs of industrial alcohol, all of them would be under the GST ambit and the rate which we are going to put is 18 per cent," Adhia told CNBC TV18.
The Chapter 22 of the GST rate schedule for goods lists out the tax rate that is to be levied on beverages, spirit and vinegar.
It provides that 18 percent rate would be imposed on "ethyl alcohol and other spirits, denatured, of any strength."
Last week the GST Council had finalised the fitment of over 1,200 goods and 500 services in the four-tier tax bracket of 5, 12, 18, and 28 percent under the GST regime.
The GST will subsume 16 different taxes and will transform India into an unified market for seamless movement of goods.
Adhia further said that the issue of transition stock provision is still under consideration and the GST Council will finalise the provision in 3 June meeting.
He said that various representations have been received stating that 40 percent credit given for transition stock is too less.
"The law committee will discuss the issue and it will come up before the GST Council," he said.
Find latest and upcoming tech gadgets online on Tech2 Gadgets. Get technology news, gadgets reviews & ratings. Popular gadgets including laptop, tablet and mobile specifications, features, prices, comparison.
Business
Can you complain to the anti-profiteering authority if the neighbourhood store is not reducing prices? You can but probe will be on the manufacturer
Business
Personal care items like shampoo, perfumes and make-up items would cost more as the tax rate will go up to 28 percent, from the existing 22 percent.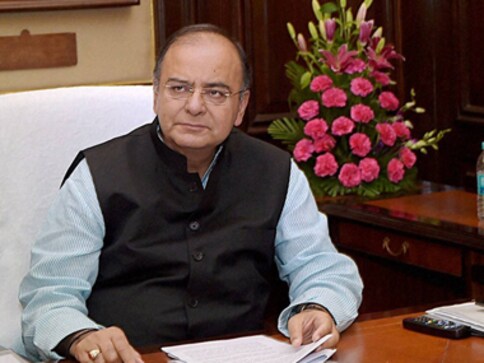 Business
In a letter to the presidents of various political parties, Jaitley thanked them for their cooperation and contribution in making the GST a reality