GST impact on healthcare: Will the new tax regime kill the goose that lays the golden egg?
By imposing higher GST rates, the government is impeding the efforts and contribution of the private health sector, which meets over 70 percent of the country's health needs.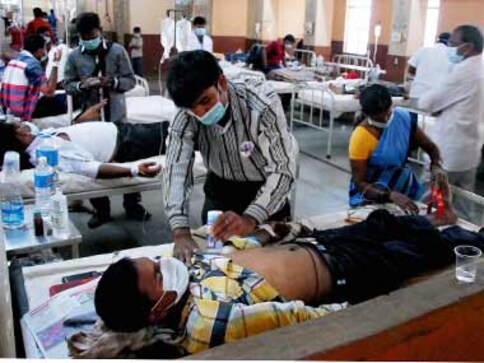 The goods and services tax (GST) implemented last month has eliminated several indirect taxes between states and integrated the nation through a single uniform tax. Overall, it appears that the introduction of GST has been well-received by most industries, with experts anticipating simplification in business operations and increased affordability for end users.
Unfortunately, this is not the case for the private healthcare sector. Hospital operations are likely to be severely impacted given the high rates of GST on a number of inputs such as equipment for medical procedures, diagnostics, reagents, services for labour and maintenance of medical equipment.
Before GST came into effect, most hospital services were taxed at around 2-5 percent. Now this figure has gone as high as 12-18 percent. The increased tax on hospital services will inevitably trickle down to patients in the form of higher hospitalisation cost and heftier medical bills.
This will also put a strain on in-house operations with the risk of compromising on the quality of services. The measure of relief provided for patients in the GST regime is contravened by the additional burden that will be placed on them through excessive taxation on hospital inputs. Is this how we plan to make healthcare in India 'affordable and accessible for all'?
I fail to understand why the government is impeding the efforts and contribution of the private health sector, especially when over 70 percent of our country's health needs are met by this sector. These are short-sighted measures which can, in the long run, prove highly detrimental to India's overall health system.
Private health stakeholders have had to face countless challenges to operate and grow their services in the country. Now with the government's heavy GST taxation on the private health sector, we could be fast approaching a scenario where we 'kill the goose that lays the golden egg'.
There are other examples of how the government is not taxing what really needs to be taxed and over doing taxation in other areas. Earlier this year, oncologists from around the country urged Prime Minister Narendra Modi to include bidis in the list of demerit goods under GST since low-cost tobacco products such as bidis are the single largest cause of smoking-related deaths in the country.
In my opinion, bidi production should be heavily taxed and part of this tax money should be used to create a fund for subsidies that can allow us to provide better preventive and curative health services to those who cannot pay the full price.
India is on the verge of a major healthcare transformation. We have earned a global reputation for being a value-based healthcare provider in the world, which means, for example, if the US delivers the same treatment at $10, we are able to provide that at $2.
We have a well-established presence in the international healthcare market and the potential to become a dominant market leader. We have made significant progress in healthcare delivery, particularly tertiary care services and now compete with leading health centers in the world. This is clear testimony to the fact that we can now provide quality healthcare services that are both affordable and value-based.
Considering this remarkable progress, is it wise to limit the role of the private healthcare stakeholders involved in India's health success story? The government's measures to 'make healthcare affordable' are clearly one-sided and not in the interest of all stakeholders. Such draconian action threatens to negate the progress we have made so far in the private healthcare sector.
(The author is a chairman and CEO, Healthcare Global Enterprises; also the president of Association of Healthcare Providers (India) and an advisor to Healthcare Federation of India. Views expressed here are personal)
Find latest and upcoming tech gadgets online on Tech2 Gadgets. Get technology news, gadgets reviews & ratings. Popular gadgets including laptop, tablet and mobile specifications, features, prices, comparison.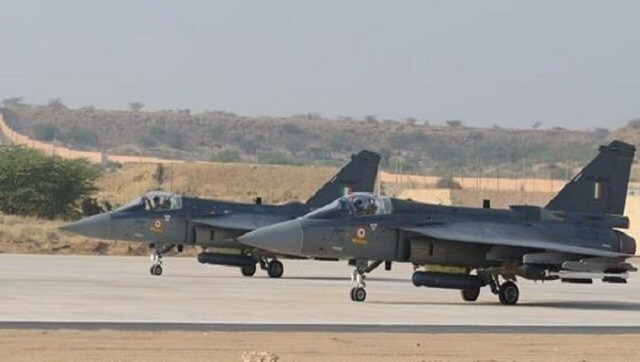 India
The IAF, around three years ago, issued an initial tender for procurement of 83 Tejas aircraft, a four-and-half generation combat jet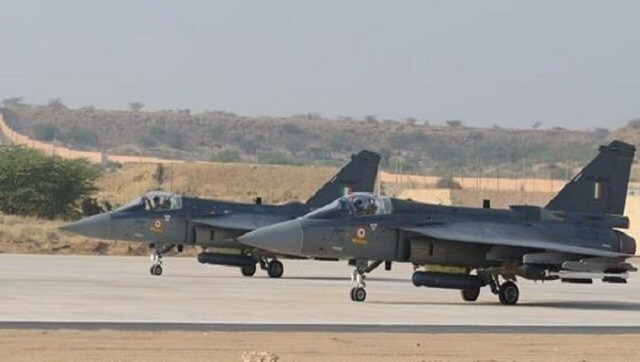 India
If the company's track record is anything to go by, the speed of the project and not the capacity to manufacture LCA should raise concerns