GST: Higher cess on mid-sized sedans, luxury cars, sport utility vehicles to be effective today
Cess on small petrol and diesel cars, hybrid cars and those carrying up to 13 passengers has not been hiked
The increased GST cess on mid-sized, luxury and SUV cars will come into effect from Monday (11 September).
The GST Council on 9 September decided to hike cess on mid-sized cars by 2 percent, taking the effective GST rate to 45 percent.
Also, cess on large cars has been hiked by 5 percent, taking the total GST incidence to 48 percent while that of SUVs by 7 percent to 50 percent.
"Notification regarding increase in the effective rates of the Compensation Cess on specified motor vehicles will be issued on September 11, 2017, effective from 00 hours the same day," the Central Board of Excise and Customs (CBEC) tweeted.
After the GST council meet on Saturday, Finance Minister Arun Jaitley had said that in large vehicles where affordability of consumers is high, the cess has been increased.
"The pre-GST rate has not been restored... Even though we had a headspace of hiking cess by 10 per cent, it has been hiked by up to 7 per cent," Jaitley had said.
Cess on small petrol and diesel cars, hybrid cars and those carrying up to 13 passengers has not been hiked.
Car prices had dropped by up to Rs 3 lakh as the tax rates fixed under the Goods and Services Tax (GST), which came into effect from July 1, were lower than the combined central and state taxes in pre-GST days.
To fix this anomaly, the Council raised the cess.
Under the GST regime, cars attract the highest tax slab of 28 percent and on top of that, a cess is levied.
An ordinance was promulgated last week to hike the cess from 15 percent to up to 25 percent.
The Council on Saturday decided on the quantum of hike in cess in various segments.
The highest pre-GST tax incidence on motor vehicles worked out to about 52-54.72 percent, to which 2.5 percent was added on account of central sales Tax, octroi and the like. Against this, post-GST, the total tax incidence came to 43 percent.
With the revision in cess quantum, now the anomalies have been removed to a greater extent.
Find latest and upcoming tech gadgets online on Tech2 Gadgets. Get technology news, gadgets reviews & ratings. Popular gadgets including laptop, tablet and mobile specifications, features, prices, comparison.
India
Shaktawat, a two-time MLA, was among the Congress legislators, led by Pilot, who had revolted against the leadership of the chief minister in July last year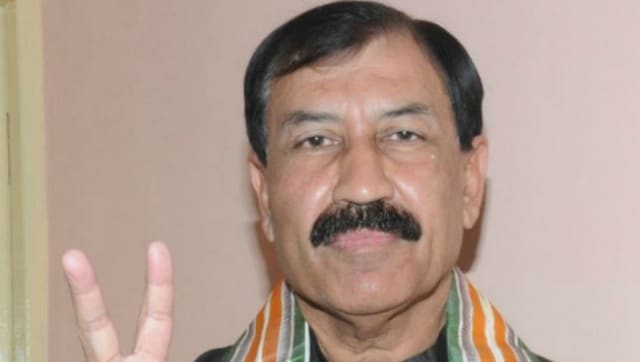 Politics
The Howrah MP, who is a former Indian football team captain, had publicly aired his grievances over the state of affairs in the party's Howrah district
India
The advocates for the 89 accused submitted in the court that the applicants had no role to play in the attack and the police had arrested them on mere suspicion