GST from 1 July: Anti-profiteering rules bring back pre-1991 ghosts, fears of inspector raj
The word 'profiteering' actually belongs in the Nehru-Indira Gandhi era, when food shortages and crackdowns on hoarders led to the word being in fashion. High inflation and hunger were then major issues on the table.
I have been feeling strangely nostalgic as India gets to implement the Goods and Services Tax (GST) in its biggest bang in economic reform since 1991, when the Congress-led government under Prime Minister P V Narasimha Rao launched its liberalisation process with a two-step devaluation of the rupee on 1 July.
A few months before the reforms began, as a correspondent covering edible oil prices, I used to hear accusations from politicians close to Gujarat's oil millers that the state-backed National Dairy Development Board (NDDB) was "profiteering" -- whereas the opposite might have been the case as telia rajas colluded to control supplies.
The word "profiteering" actually belongs to the Nehru-Indira Gandhi era, when food shortages and crackdowns on hoarders led to the word being in fashion. High inflation and hunger were then major issues on the table.
One thought we had crossed that stage, and state controls had given way to competition as the force that drives down prices. However, what we see now is the possible spectre of a new Inspector Raj -- in which government officials have indicated this week that businesses will lose their registration if they indulge in profiteering.
We can understand the Telecom Regulatory Authority of India (TRAI) trying to say if telecom tariffs are fair or not because the spectrum-centric regime involves state-managed competition and there is a high probability of cartelisation. The same principle, alas, does not fit all industries and sectors.
Talks of "Draconian"  rules imposed by the National Anti Profiteering Authority (NAPA) are therefore not out of place. Is there a price Gestapo in the works?  Finance Minister Arun Jaitely says he "hopes" the government won't be compelled to use it, but we are equally compelled to ask a few questions.
1. Does a super cop for GSP mean a partial rebirth of the Monopolies and Restrictive Trade Practices Commission that was shuttered  circa 2011 after the creation of the Competition Commission of India (CCI) ?
2. How different will NAPA be from the CCI that has already intervened in instances of price fixing by trade associations?
3. Will the NAPA bring back the ghost of the Bureau of Industrial Costs and Prices (BICP) that was partially subsumed in the Tariff Commission and partially turned into the National Pharmaceutical Pricing Authority?
Now, it is logical think of essential goods such as life-saving bulk drugs or spectrum-driven telecoms to be policed by a regulator, but it is difficult to imagine a robust economy well in excess of $2 trillion spanning numerous sectors to be regulated for prices from above.
No wonder, there is talk  of a price-based witch-hunt among experts in the consulting field whose job is to guide their clients about the marketplace realities.
Businesses must have reasonable flexibility to run their operations. Companies and traders often use cross-subsidization and "power pricing" to make the most out of market opportunities. For example, what if a business wants to charge a higher price to pay back old loans? What if it charges more citing quality or better packaging or higher transport costs? Will the government micro-manage such instances?
We are not clear, but if the NDA government's stated market-friendly attitude is a benchmark, there are questions looming on what the anti-profiteering clause in the Big Bang entry into GST really implies.
(The writer is a senior journalist. He tweets as @madversity)
India
Reliance Jio gained 65.1 lakh subscribers in July cementing its market lead, while Bharti Airtel added 19.42 lakh customers during the month.
Business
Nirmala Sitharaman made the announcement after the GST Council meeting, which has made the decision for ease in tax administration.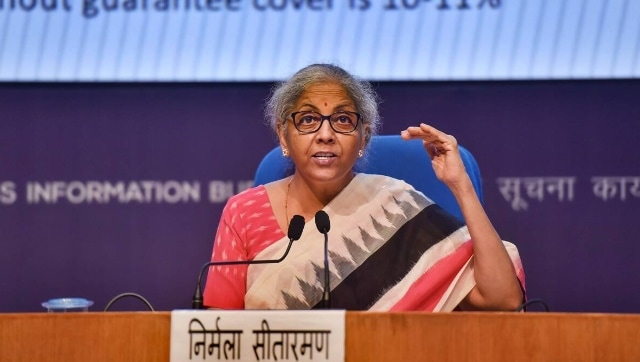 Business
The Council decided to continue keeping petrol and diesel out of the GST purview as subsuming the current excise duty and VAT into one national rate would impact revenues