GST from 1 July: About 1.3 mn tax, IT jobs open; carpentars, tailors, plumbers to benefit too, says report
On the tax front, there is strong demand for lawyers, chartered accountants, cost accountants and tax consultants
Several small businesses across the country may not be fully GST-compliant by the launch date on 1 July, but the country's biggest indirect tax reform is expected to make a big splash in the job market going ahead.
This should ring in good news for the government, especially, at a time when there are reports of a steady rise in job losses across the sectors, even as economists and experts have pointed out in recent times that the country is witnessing a jobless growth under the current regime.
As the government prepares to rollout GST in a week's time, businesses are gearing up to put in place their GST teams, a move that will see a jump in demand for tax and technology professionals, a report in The Economic Times said.
With GST implementation expected to usher in benefits for several industries in the long run, companies across sectors like FMCG, consumer goods, pharmaceuticals, real estate, banking and insurance are ensuring that a proper GST team is in place.
It is estimated that demand for around 1.3 million professionals may have been created due to the new tax system that becomes operational soon, say tax consultants and experts.
"There has been an upsurge in indirect tax openings across the corporate sector and we see various positions such as GST manager, VP-GST, or GST team leader coming into vogue," MS Mani, senior director, Deloitte Haskins & Sells LLP, has been quoted as saying in the report.
On the tax front, there is strong demand for lawyers, chartered accountants, cost accountants and tax consultants as industries look to strengthen their GST department, while software professionals too are being hired to ensure that returns filed by the companies are in sync with the government database.
Among the IT professionals, demand for those who are well versed with knowledge of cloud, big data analytics, banking and financial applications will be huge as GST will require robust technology support to drive it.
Not just the tax and IT professionals, implementation of GST will also fuel huge demand for semi-skilled workers, such as carpenters, masons, plumbers, electricians, draftsman, tailors, weavers, food technologists, and marketing jobs in the retail segment.
This should come as a huge sigh of relief for the government, as the demonetisation exercise in early November last year had led to massive job losses in the rural and semi-skilled section, economists and several opposition leaders claimed then.
Further, people having acquired vocational skills at industrial training institutes will be in demand in ow-cost housing, textiles, leather and food processing industries, the ET report added.
Several experts last year had said GST rollout across the country will improve ease of doing business and encourage industries to expand their operations, which in turn will help boost job opportunities.
"Passing of GST in a single stroke will benefit both corporates and the economy. It will pave the way for significant job creation across most domestic consumption driven sectors," said Rituparna Chakraborty, co-founder & Executive Vice-President, TeamLease Services, said then.
The industries that will spur job creation immediately are consumer goods/ FMCG, media, auto industries, cement and logistics, Chakraborty
"For initial 1-2 years, a lot of accounting and training companies will also be able to create job opportunities specialising in implementation of GST," executive search firm GlobalHunt MD Sunil Goel said last year, adding that sectors like manufacturing, FMCG, e-commerce, telecom, automotive and media will be major ones to benefit and will generate more jobs. hoped.
The landmark government initiatives like Make in India, Ease of doing Business, Start Up India, Digital India, Smart Cities and GST will provide impetus to industries and the industrial sector and in turn job growth but "but it will take time to get the ball rolling", leadership talent advisory firm Hunt Partners Managing Partner Suresh Raina said in December.
With PTI inputs
Find latest and upcoming tech gadgets online on Tech2 Gadgets. Get technology news, gadgets reviews & ratings. Popular gadgets including laptop, tablet and mobile specifications, features, prices, comparison.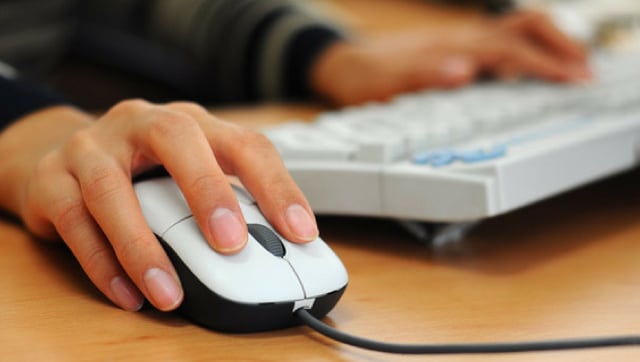 India
Bank of India recruitment 2020: Applicants will be selected on the basis on online test followed by group discussion and/or personal interviews
India
The application process for the posts of assistant chemist, driver, and junior assistant in excise department will close on 30 September
India
Part of the phenomenon is that the PM's support base grows and gets more solidly behind him for the exact reasons a section of urban, English-speaking intelligentsia hates him