GST explainer part-II: Is India ready? How will your household budget get affected?
Can you complain to the anti-profiteering authority if the neighbourhood store is not reducing prices? You can but probe will be on the manufacturer
Is India ready for the country's biggest tax reform yet?
It doesn't seem like it. Small and medium businesses say they are not prepared and want the Goods and Service Tax (GST rollout deferred as their processes and information technology systems are not in place. The government doesn't seem prepared for it because rules are still being framed and amended and tweaked. Finance and accounting professionals are not prepared as they are still confused about rules and are still familiarising themselves with the new software, much of which is being issued in the beta version.
The GST Network's (GSTN) systems do not appear to be robust enough. It provides the IT backbone and services to all those who are part of the GST chain – governments and tax payers.
There is still confusion over exemptions. Jammu and Kashmir is not on board yet.
So why not defer it? Without adequate preparation, won't the disruption be huge?
At best, it can be deferred only till 1 September because as of 18 September, taxes under the old system cannot be levied or collected. There is no guarantee that someone who is not prepared for a 1 July rollout will be ready for a 1 September rollout. A disruption for a few months will be inevitable whenever there is a switch to a new system. A disruption starting September will affect festival time business which will be more harmful to businessmen and the economy. Nobody will ever be fully prepared, even if GST is deferred by a year.
Finance minister Arun Jaitley was right in saying businesses had been given ample time to prepare and there was no excuse to be not prepared. But he and the rest of the GST Council will need to answer why rules have still not been firmed up and finalised.
As for Jammu and Kashmir, any delay in coming on board will only affect its consumers and businessmen and traders. Consumers will be charged at old VAT rates and the cost of goods could increase as input tax credit will not be available for traders, pushing up the final cost of goods.
Who comes under the GST regime?
Any manufacturer, trader or service provider whose turnover is above Rs 20 lakh (Rs 10 lakh in the case of northeastern and special category states) have to get registered for GST. Businesses whose annual turnover is below Rs 20 lakh or independent professionals whose annual income is below this threshold need not register for GST. Any business which is making or trading items that are exempt from GST or attract zero percent GST need not register. Businesses which were registered under service tax (the threshold was Rs 10 lakh) need not migrate to GST if the turnover is less than Rs 20 lakh. Those below the threshold of Rs 20 lakh can register for GST if they want to be part of the input tax credit chain.
Those with turnover between Rs 20 lakh and Rs 75 lakh can opt for a composition scheme, in which a certain percentage of turnover in a state is paid as tax – 1 percent for traders, 2 percent for manufacturers and 5 percent for restaurants (restaurants are the only services sector that can avail of this scheme). However, a business opting for this cannot claim input tax credit or charge tax from the customer.
What's the fuss over 37 returns?
Businesses which are not eligible for the composition scheme have to file every month details of input tax, output tax and reconciliation of the two. These are the three monthly returns that is the subject of much angst. In addition, there is an annual return. The Central Board of Excise and Customs (CBEC) says tax payers do not have to file three returns – they have to file only one and the other two get auto-populated, which the tax payer only has to verify. Whether this reduces the compliance burden remains to be seen as GST gets implemented.
If the central government is collecting CGST and the state government is collecting SGST, will companies not have to report to two authorities?
A formula has been worked out so that a dual tax does not result in dual administration and control. Ninety percent of companies with turnover below Rs 1.5 crore will fall under the jurisdiction of the state government and the remaining 10 percent will be under the control of the central government. In the case of companies with turnover above Rs 1.5 crore, half will be administered by the centre and half by the state. The division of individual companies into those to be administered by the centre and those by the state will be done on a random lottery basis. In the case of new units that are incorporated, one will come under central jurisdiction and one under state jurisdiction.
How will household budgets be affected?
That's not clear yet, but in all likelihood they will not be hit hugely. Most of the items of daily consumption are in the zero percent or 5 percent tax slabs. Even in the case of other items in higher slabs, the GST rate is generally in the same range as what the combined tax incidence was earlier. For example, if the combined incidence of excise, central sales tax, octroi, VAT or other local taxes was 16 percent earlier, the GST rate on the product now will be either 15 percent or 18 percent. But it is not likely to have come down to 12 percent or gone up to 28 percent except in rare cases. So, in most cases the consumer will not see much of a difference.
The government keeps saying the tax burden will go down effectively. How is that possible when several items now incur higher tax?
It is possible. Currently, the tax burden is in the 25-30 percent range. Most consumers don't realise this because, for one, they buy packaged goods in which the tax is embedded in the printed maximum retail price (MRP). Even when buying a non-packaged item, one only sees the VAT that is paid upfront, not all the taxes that are levied at various stages of the item's movement from the factory to the shop and embedded in the final price.
But with taxes paid at one stage being set off at the next stage, it is quite possible that the final cost of the product comes down. For example, a product costing Rs 100 at the time of production may have had close to Rs 30 added on as taxes, making the final retail price Rs 130. Now, that final price, thanks to input tax set-offs, may well be just Rs 115.
This could also lead to a situation where a product may cost less even if the tax rate has increased. A 10 percent VAT on Rs 130 would have pushed the price the consumer paid to Rs 143. But even if the GST on the product is higher at 12 percent, the consumer may end up paying only Rs 128 since the cost has now come down to Rs 115.
But it all depends on how prices on inputs move and at what rate they are taxed. Prices could increase because of other factors as well.
Can a consumer avoid paying GST by not taking a bill? If yes, how will this curb black money?

It will all depend on whom the product or service is being purchased from and who is doing the purchasing. When two businesses are transacting with each other, and both are registered under GST, neither gains from a bill-less transaction, since input tax credit needs to be availed. Even if an unregistered business is supplying to a registered business, the latter would like a bill. Two unregistered businesses can do such transactions to slip under the tax radar, but the number of such instances is likely to decrease.
For a housewife doing grocery shopping, this will not matter since packaged goods will have GST embedded in the MRP. Someone purchasing, say, hardware for renovating his house, can save some money by doing a bill-less purchase in cash. But if the hardware retailer is not registered under GST or is part of the composition scheme, he cannot charge the tax even if the customer asks for a bill. The bill will have value only for warranty purposes or if the customer wants to claim expenses while filing income tax returns. Similarly, an eating joint not registered under GST cannot levy that tax on the bill.
Can a consumer complain to the National Anti-Profiteering Authority if the neighbourhood department store is not reducing prices?

Revenue secretary Hasmukh Adhia has clarified in a television round table discussion that the anti-profiteering mechanism will not be used against small traders, manufacturers and retailers. It will only look into cases where large companies are not passing on benefits of cost reduction by lowering prices. So, if a customer finds that an item on which a tax rate has been lowered has the old price or a higher price, she can approach NAPA, but it will investigate the manufacturing firm.
(This is the second part in a three-part series on GST. Your can read the first part here. Tomorrow: Macro implications of GST)
India
The Maharashtra chief minister made this suggestion in a virtual meeting held by the prime minister on Friday during which he took stock of the coronavirus situation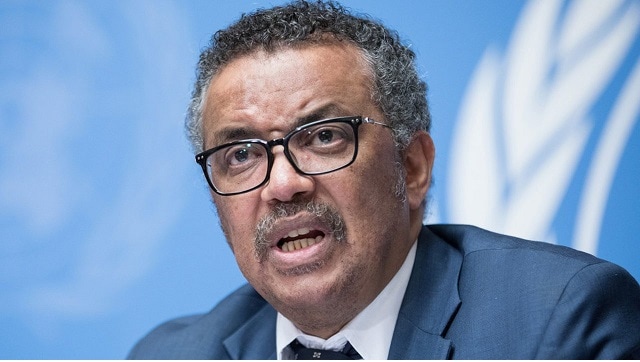 World
The World Health Organisation has warned against mixing shots without studies to support the decision, and it is urging restraint on booster shots
Politics
After years of "will-he-won't-he", the Tamil Nadu superstar on Monday once again announced that he will not be entering politics and the Rajini Makkal Mandram (RMM) will carry out welfare activities