GST Council meeting almost disowns the 28% peak rate; can 18% be the default tax levy going forward?
A steady disavowal of the 28% GST rate and the veering towards 18% vindicates Congress President Rahul Gandhi's stand, who wanted 18% to be written into the constitution.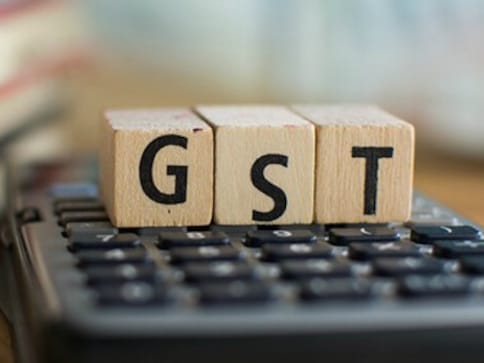 Even as the monsoon pours cats and dogs across the country heralding a good financial year ahead, the 28th GST Council meeting chaired by the pro-tem finance minister Piyush Goel for the first time on Saturday cheered both the industry and consumers alike with a fiscal benevolence of a 10 percent reduction on as many as 88 items---from 28 percent to 18 percent GST.
Goel shrugged off the resultant revenue shrinkage -- estimated between Rs 8,000 crore to Rs 10,000 crore per annum -- by  saying compliance buoyancy would more than compensate for it. He also significantly added that revenue considerations would take a back seat in the face of the need to create more employment and cut inflation. Sensible and noble thoughts indeed.
The leitmotif of the successive GST Council meetings ever since the February 2018 meeting, in the run-up to the Gujarat elections, has been putting more money into the purses of housewives. Nothing angers the electorate more than the monster of relentless inflation eating into their savings and otherwise making life difficult. The Narendra Modi government has been quick to grasp the nettle rather early in the run-up to a slew of state assembly elections as well as the mega 2019 general elections.
The highest tax bracket of 28 percent has been rationalised further with rates on daily-use items like perfumes, cosmetics, toiletries, hair dryers, shavers, mixer grinder, vacuum cleaners, lithium-ion batteries, being lowered to 18 percent. A slew of consumer durables ---refrigerator, Washing machine
, small screen TV, storage water heaters, paints and varnish --- have also benefited from the rate reduction from 28 percent to 18 percent.
Footwear costing up to Rs 1,000 will now attract a five percent GST. So far, footwear of up to Rs 500 attracted a five percent GST, and those with a retail sale price of over Rs 500 attracted an 18 percent rate. Now, the rather harsh rate of 18 percent on footwear would kick in only when it is pricey - above Rs 1,000 per pair. The revised tax rates will come into effect from 27 July.
One hopes that in the days to come, the 28 percent GST would be reserved only for sin goods and items of ostentation. Perhaps the GST rate structure might witness more meaningful rationalisation with jewellery now cosseted with a soft three percent GST visited with a say a five percent tax that cannot possibly be resented by either women or jewellers. Be that as it may.
And yes, women, far from resenting, are cheering lustily at the abolition of GST on sanitary pads from the extant 12 percent. The sensitivity to girls and women hasn't come a day too soon because it would have a salutary effect on school and college attendance by girls besides adding this item into the monthly purchase basket of the poor and middle-class households who might have shunned it due to sheer unaffordability.
This is not all. The tax rate on ethanol has been slashed to five percent from 18 percent at present. It is mixed with petrol so as to reduce the cost of fuel besides weaning the nation away from hydrocarbon dependency. Idols made of stone, marble, wood, rakhis not embedded with stone, phool jhadu, sal leaves, have been exempted so as to make village cottage industry for these goods more viable and thereby increasing rural employment opportunities.
Small and medium enterprises are sending their blessings skyward on the thaw in the return requirement. Those with a turnover of upto Rs 5 crore hereafter need to file only quarterly return even though they have to deposit GST every month with the treasury. Hitherto this relaxation was available only when the turnover was up to Rs 1.5 crore. 93 percent of the trade has been resultantly spared from the monthly rigour if not the rigmarole of filing monthly returns.
The steady disavowal of the 28 percent rate and the concomitant veering towards 18 percent vindicates Congress President Rahul Gandhi's stand who wanted 18 percent to be written into the constitution so as to make the rate sacrosanct. Indeed the day is not far when 18 percent would be the default GST rate.
(The author is a senior columnist and tweets @smurlidharan)
World
According to the World Economic Outlook update released by the IMF on Tuesday, about 84 per cent of countries are expected to have lower headline (consumer price index) inflation in 2023 than in 2022
Entertainment
In response to a Twitter user's appreciation post for Gandhi, Agnihotri wrote, "I like the ease with which he wears warm jackets indoors and goes without jacket outdoors. Also, ease with which he drinks chai outdoors and 5 course meal indoors. Easy drama. Easy followers. Good one."
Explainers
The BBC's documentary-- India: The Modi Question-- comes at a critical time, when Lok Sabha elections are just a year ahead. Would the documentary affect the popularity of PM Modi or would he emerge even stronger? Tune in to find out