GST Council meet over for now, but govt shouldn't create a monster with multiple tax rates
The centre has proposed a cess on the highest slab of 26 percent to fund this, which many states have opposed and tax experts have criticised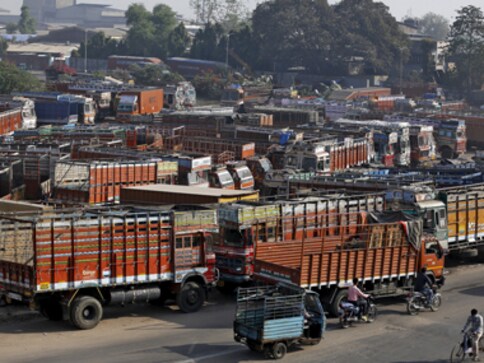 Perhaps it is good that the Goods and Services Tax (GST) Council two-day meeting that ended on Wednesday did not finally arrive at an agreement on the GST rates.
The finance ministry had proposed a four-slab structure (6-12-18-26 percent) and there is near-unanimity on this. The sticking point is on the issue of a compensation fund. The centre has proposed a cess on the highest slab of 26 percent to fund this, which many states have opposed and tax experts have criticised.
Perhaps better sense will dawn on all those involved in the process of deciding on a rate and this four-slab proposal is shot down. Because it is quite simply disastrous and makes the whole movement towards GST meaningless.
The GST was supposed to be the final step towards simplifying the indirect tax regime. This kind of a structure will take it back more than ten years to the pre-VAT (value-added tax, the regime which replaced sales tax in 2005). Those were the days of multiple rates within and across states. The only consolation will be that GST rates in the slabs will be uniform across states. "If this is going to be the structure, we will have to seriously ask ourselves – have we moved forward in any way?" asks Pinaki Chakraborty, professor at the National Institute of Public Finance and Policy.
Ideally, he says, there should be no slabs, since taxes paid at one stage of a transaction are netted out at the next stage. The four-slab structure has different tax rates on commodities identified as inputs and those identified as output or final product. M. Govind Rao, member of the Fourteenth Finance Commission, points to another complication – that this could also lead to the creation of an inverted duty structure.
These multiple tax rates will, Rao points out, increase compliance costs as well as administrative costs. More importantly, it will lead to intense lobbying by industry groups – everyone will want to be in the lower tax slab.
The four-slab structure is seen as the government's way of dealing with the Congress demand that the rate should not go beyond 18 percent as well as protecting revenues of states. Rao feels an 18 percent rate is not viable. A two-slab structure in the 20-22 percent range would have been better, he says. He too feels a one-rate structure would be ideal, but points out that two slabs will be needed to politically sell the tax reform. Across the European Union the GST has only two rates, he points out, with the exception of Denmark which has just one rate.
"GST will involve compromises, but this is a sub-optimal solution. Don't create a monster with multiple rates leading to compliance and administrative complexities," Rao asserts. Though the proposed cess on the highest slab of 26 percent has been widely criticised as a move that will complicate the GST regime, Rao thinks this is a clever move. The states that stand to lose revenue will need to be compensated and the states that gain are not going to give money for this, he points out. The Centre will then have to dip into its own purse; this cess will cushion the impact on the Consolidated Fund, he says.
Another issue on which the GST Council meeting did not make headway was on the administration of transactions above Rs 1.5 crore. At the last meeting in September, it was decided that states would have exclusive jurisdiction over transactions below Rs 1.5 crore. For transactions above this amount, it was decided that a mechanism would be worked out to ensure that the same transaction would not be subject to dual audit/inspection by the centre and the state.
This writer had pointed out that this issue will not be easy to resolve and sure enough, there was little progress on this issue at the latest meeting. There will be turf wars over this between the central and state tax bureaucracies over this and the political bosses will have to take a tough stand to resolve this.
Turf wars could also brew over administration of GST on services. At the last meeting there was agreement that the centre would administer GST on services (since states did not have the expertise), but in the latest meeting, media reports say that some states sought exclusive control over services transactions above Rs 1.5 crore. Rao is critical of the move to distinguish between administration of GST on goods and GST on services.
"This is a combined tax. There are services entering into goods and goods entering into services. Separating administration will further complicate matters," he points out. Ultimately, working out a rate structure that ensures compliance (by not keeping the rates too high) and protects revenues (by not keeping the rates too low) is going to be the key.
That is not going to be an easy task. Rao says this will be a prolonged exercise and the likelihood of GST rolling out from 1 April 2017 is dim. The central government's hurry to wrap up all pending issues and get GST rolling from that date is understandable. There is the government's prestige at stake. There is also the issue of a spike in inflation in the first year or two; the government would like this spike to be over before the 2019 general elections. But this should not lead to the pushing of what Rao rightly calls sub-optimal solutions.
World
Hopson Development Holdings, another Chinese developer, is reportedly planning to acquire a majority share in Evergrande Property Services Group.
India
The Karnataka Congress has taken action against the two leaders with MA Saleem being suspended from the post of Media coordinator and a showcase notice being issued to VS Ugrappa.
News & Analysis
While many users were unable to send or receive emails using the free service on Tuesday afternoon, Gmail maintained Google's Workspace Status dashboard showed no outages.