GST Council clears all draft bills, stage set for 1 July rollout; experts hail landmark development
The council also approved a maximum of 15 percent cess on top of the peak GST rate of 28 percent on luxury goods and aerated drinks.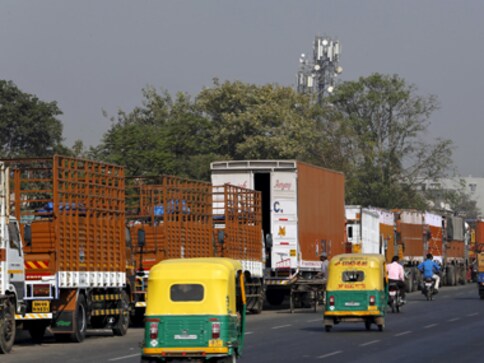 GST Council on Thursday managed to take a few major decisions, giving rise to expectation that the government will indeed be able to roll out the crucial indirect tax reform on 1 July itself.
With the Council on Thursday approving the remaining two draft bills -- UTGST (Union Territory GST) and SGST (state GST) -- all the five enabling draft bills stand approved to enable a likely rollout of the new indirect tax regime by 1 July.
"The 12th Council meeting approved UTGST and SGST today. Officers had already done the groundwork, The drafts were already circulated. In the past meetings, the Council has already approved CGST (Central GST), IGST (Integrated GST) and Compensation drafts," Finance Minister Arun Jaitley, who chairs the Council, told reporters here.
The council also approved a maximum of 15 percent cess on top of the peak GST rate of 28 percent on luxury goods and aerated drinks.
The actual cess on demerit goods, which will help create a corpus for compensating states for any loss of revenue from GST implementation in the first five years, may be lower than the cap as the Council has kept a "little" headroom for future exigencies, Finance Minister Arun Jaitley said.
Giving an example, he said if a luxury car at present commands a total tax of 40 percent, under the new indirect tax regime, a GST of 28 percent plus 12 per cent cess would be levied to keep the tax incidence at the same level.
While the 15 percent cess cap would apply on luxury cars and aerated drinks, on pan masala, the cess has been capped at 135 percent ad valorem.
Tobacco cess will be capped at a mixture of Rs 4,170 per 1,000 sticks or ad valorem of 290 percent. Cess on coal would be at Rs 400 per ton. No decision has been taken to levy cess on bidis as of now, an official said.
The supporting S-GST and UT-GST legislations together with the GST Compensation Law will go to the Cabinet for a formal nod before they are presented in Parliament in the ongoing Budget session that ends on April 12.
The government is hoping the C-GST, I-GST, UT-GST and the GST Compensation laws will be approved in the current session of Parliament and state legislatures will soon clear the S-GST bills so that the new indirect tax regime can be rolled out from July 1.
Meanwhile, the GST draft law will have to be approved by the legislative assemblies of Delhi and Puducherry.
The UTGST draft law is for the union territories like Andaman and Nicobar Islands, Lakshadweep, Daman and Diu and Dadra and Nagar Haveli, which do not have legislative assemblies.
The new indirect tax regime also has nine set of rules and regulations, out of which the Council has already approved five -- registration, payment, refunds, invoices and returns.
"Four other rules - composition, valuation, input tax credit transitions - require a formal approval of the Council," Jaitley said adding the next meeting will be held on 31 March.
After 31 March, the Council will take up the exercise of fitment of various commodities in the GST tax slabs - 5 percent, 12 percent, 15 percent and 28 percent, he added.
The officials have already started the fitment process, which will be put up for discussion and approval before the Council.
Experts have hailed the development and termed it a landmark.
Pratik Jain, Indirect Tax Leader, PwC India, said, "It's a landmark day in India's GST journey." Jain expects most of the states to approve the state GST laws in April/ May.
"It's also good to see a capping on cess at 15 percent along with clear statement that cess will apply only on select commodities. However, industry still awaits clarity as to whether some of the existing cesses such as swach Bharat cess will continue to operate," he said.
However, he is of the opinion that given the amount of work involved, the government may be looking at the deadline of 1 September.
"The rules are still to be finalised and rates are to be determined over next couple of months. Given all this, the Government may want to consider to implement GST from 1 September so as to give some more time to industry to prepare for this radical change," he said.
(With inputs from IANS, PTI)
Business
As per the tax sharing formula, the Centre will compensate states for any revenue loss calculated on a base year of 2015-16 and assumed revenue growth of 14 percent.
Business
GST cess collection in 2017-18—the first year of GST implementation—was Rs 62,596 crore, out of which Rs 41,146 crore was released to states
Business
Adhia went on to say that natural gas and aviation turbine fuel (ATF) might come under the GST in near future.