GST Bill passed: There will be short-term pain but this is a substantive reform
GST isn't a populist measure guaranteed to ensure immediate benefits. It is not a sop. It won't, at least in the short term, put more money into our pockets. GST is reform in its truest sense. It may trigger considerable labour pain but eventually it will fructify into a regenerative force for the Indian economy.
"True economic reform is one that makes a clean break from the past, replaces the old with the new, and lays out a new model or a new path that will enhance output, efficiency and distributive justice."
Former Union Finance Minister P Chidambaram thus outlined his definition of reforms in a recent Indian Express column. Among the several "low-hanging reform fruits" that he advised the NDA government to pluck, GST was at the very top.
As a Finance Minister during the UPA regime, Chidambaram was instrumental in mooting GST as a proposal for the first time in his 2006-07 Budget Speech. Though he failed during his tenure to shepherd the reformative step, as a senior Congress leader and tough negotiator Chidambaram eventually played a key role in passing of the GST Amendment Bill in Rajya Sabha on Wednesday night after an exhaustive seven-hour debate.
It is instructive, therefore, to go over the senior Congress leader's words carefully at a time when there seems to b a lot of confusion over whether the government sold us a dummy in the name of a big bang reform.
Reforms in India are a risky political strategy because of our inherent bias against it. Past experiences like the 1991 economic liberation have shown how the benefits could be far-reaching and all pervasive. Yet there remains an ambivalence towards reforms. We want to feel good about India's growth rivaling that of China and eclipsing that of other emerging markets but are unwilling to bear the initial pain that any reform must usher in before pros outweigh the cons. The initial general response towards any step for economic liberalization remains exclusively myopic and invariably has an adverse electoral impact on the regime in power.
Which is why all political leaders, including the ones with large popular mandate, have repeatedly shied away from transmogrifying changes in favour of gradualism. Every government since 1991 (when a bankrupt India had no choice but to open up the economy) has lumbered through liberalization instead of unshackling those areas of the economy that are considered "politically sensitive." Note how even Narendra Modi, the man who swept into power with a reformative agenda and enjoys overwhelming mandate, has failed and seems to have given up on amending the regressive land bill and initiating labour reforms.
Consequently, India continues to impose self-restrictions on growth and the reform process remains incomplete.
The short point is, GST isn't a populist measure guaranteed to ensure immediate benefits. It is not a sop. It won't, at least in the short term, put more money into our pockets. GST is reform in its truest sense. It may trigger considerable labour pain but eventually it will fructify into a regenerative force for the Indian economy.
If properly implemented — and there is a big 'if' considering that Indian political leaders reflexively tend to focus more on the immediate rather than long-term returns — GST will have a transformative effect, as a paper by HSBC Global Research points out.
Over the passage of time, say HSBC analysts, GST could add 80 basis points to the DGP (though not as high as two percentage points as is being claimed in some quarters). It will be unambiguously positive for investment by lowering the cost of capital goods (stuff that are used in producing other goods, rather than being bought by consumers). It will broaden the tax base resulting in more revenues for the Centre and states, bring in more foreign inflows (by improving sentiment and the business environment), bring down inflation after an initial spike and finally, perhaps most importantly in a country where a million young people enter the work force each month, create jobs across the manufacturing and services sectors.
But this does not, in any way, mean that the GST battle has been won. In fact, it has only just begun.
A long process must be completed before it is implemented. The Constitution Amendment Bill that was passed on Wednesday must be endorsed by at least half of the state assembles. Then the President will constitute the GST Council which will draft the first GST Bill. It will be a recommendatory body with Finance Minister Arun Jaitley in the chair and shall include state government nominees. In sum, three enabling laws are required to be passed to give shape to the new tax regime — Central GST (CGST) and Integrated GST (IGST) that need to be cleared by Parliament, and 29 State GST legislations (SGST) that will have to be cleared by the respective state assemblies.
Alongside, just as crucial, is the IT backbone for rolling out the tax regime, called GST Network (GSTN). This will facilitate online registration, tax payment and return filing. This promises to pose difficulties for small traders and shopkeepers as they must computerise each transaction, pay taxes and upload invoices electronically. Since there are more than 6.5 million businesses to be hitched online, it will require a huge amount of hand-holding and initial training. And everything could spiral out of control if IT glitches kick in, as it surely will.
Not without reason did government's chief economic adviser Arvind Subramanian warn that the single tax will be "fiendishly, mind-bogglingly complex to administer."
In an article in Firstpost titled "GST Bill needs well-balanced approach for implementation", economist Arun Kumar writes that this will bring more pain than gain by jacking up the prices of essential commodities and hiking inflation.
That may well be true. GST is no magic pill. But as Vivek Dehejia, Associate Professor of Economics at Carleton University pointed out to BBC, "the perfect ought not become the enemy of the good, especially as a less-than-perfect GST which can be improved down the road will be better than our current patchwork quilt of taxes, which prevents India from being stitched into a single market."
Simply put, as the HSBC paper indicates, the initial disadvantages of the GST will be eventually offset in medium term when the system becomes more efficient. This, as is being repeated, is a game-changing reform because it is (or ought to) bring systemic change.
So in the short term while growth could be disruptive, depending on pass-through and effective tax rate, in the medium term it will likely add 80 basis points to GDP growth, of which 50 bp would come from higher investment.
Inflation will most certainly spike if the GST Council recommends a higher than 18 per cent rate, it will eventually lower over time.
The fiscal pressure may or may not increase in short term but eventually GST will boost growth because it will enhance revenue by improving tax buoyancy and cutting black money in the system. It will be harder post-GST to cheat on paying tax.
Foreign inflows will likely increase on the back of improved sentiment for reforms and in the long run, by improving the 'ease of doing business', it will be decidedly positive for FDI inflows. Most important, it will create more jobs.
"This is long overdue but hugely consequential for the ease of doing business, and for demonstrating to the outside world that India is dragging its economy into the 21st century," according to Milan Vaishnav, a senior associate in the South Asia program at the Carnegie Endowment for International Peace. Speaking to New York Times, he said: "It's important for Modi who has been reeling under this criticism that he hasn't done enough in terms of big-bang reform. It completely reshapes how business is going to be done."
The nuts and bolts need to be set in pace. The rollout may even evade the ambitious 1 April 2017 deadline. And a lot still depends on the political will to make it truly transformative. But there's no doubt that this is the Big Bang of reforms, not a dummy.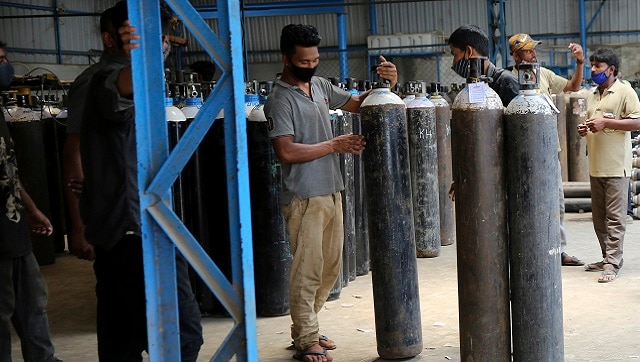 India
India also reported a record 2,104 deaths in a span of 24 hours on Thursday, taking the toll from COVID-19 disease to 1,84,657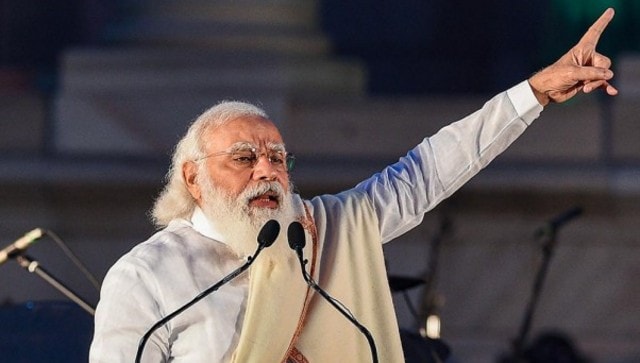 India
Modi reviewed the progress of vaccination and the roadmap for scaling up production of vaccines in the next few months, the Prime MInister's Office said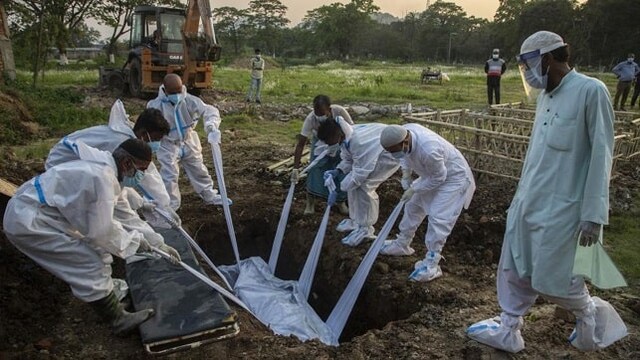 India
Had the nationalist leadership taken the savage epidemic of 1918-1919 seriously, India might have been one with a political culture that put lives first