GST Bill passed: India Inc cheers, voices concerns regarding implementation
Consumers will see lower prices in the medium term, businesses will able to operate more efficiently and the Government will see a broadening of its tax base along with ease of tax collection.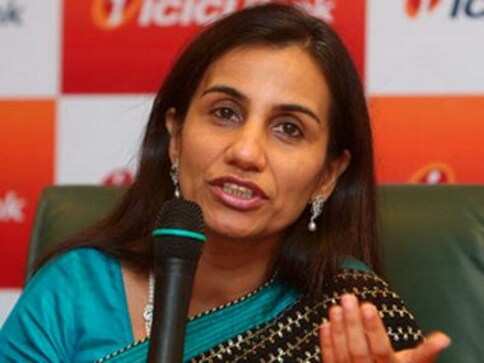 The passage of the GST Bill in the Rajya Sabha on Wednesday is a dream-come-true for the Indian industry, which has been constrained by multiple taxes. The Goods and Services Tax will ring in a single tax regime that will subsume various indirect taxes.
Here's how the Who's Who of India Inc reacted to the historic development:
Chanda Kochhar, MD & CEO, ICICI Bank: The Goods and Services Tax (GST) Bill is the most important reform in indirect taxation in India ever. It signals the Government's resolve to put in place a significant structural change which will benefit all segments of the economy. Consumers will see lower prices in the medium term, businesses will able to operate more efficiently and the government will see a broadening of its tax base along with ease of tax collection.
Manish Saigal, Managing Director, Alvarez & Marsal, a professional services firm: Model GST Law seems to have mixed bag of impact on India's fastest growing e-commerce sector. E-commerce business model has evolved from the traditional 'inventory led model' to 'pure or curated market place' and / or services model, thereby having to deal with complex tax framework involving CST, VAT, excise, and service taxes making it difficult for e-commerce companies to operate within. Model GST law bringing in all of these into a unified umbrella would be a big relief for the e-commerce players. Tere are some negatives that are of concern to the industry. The mandate of tax collection by states from e-commerce companies could result in significant compliance burden on e-commerce companies and credit build-up along with cash flow issues for the vendors listed on the marketplaces. Also, the supplies reported by the e-commerce firm will be matched with the details given by the supplier in the return for outward supplies and in case of a mismatch; the output liability of the vendor will be re-determined. This is likely to put a lot of burden on e-commerce players from documentation and compliance perspective. Accounting for cash on delivery, returns and cancelled orders may impact cash flows for e-commerce companies known for discounting and subsidizing of products or offering free goods. Under GST, freebies are expected to be taxed creating additional burden on the sellers. Also, in case of discount it will have to pay the tax on the price it has purchased the goods from the supplier, hence bearing the extra tax burden on its own."
Rana Kapoor, MD & CEO, YES BANK and Chairman, YES Institute: The Government has taken a giant economic leap by passing the GST Bill. In one bold move, this will unify India's tax architecture, make manufacturing efficient, and boost Ease of Doing Business, thus ushering a virtuous growth cycle in India for several decades up to 2050. Implementation of GST in one sweep will lead to efficient allocation of resources, smoothen supply disruptions, harness inflation, aid tax buoyancy and improve compliance, thereby reinforcing conviction in 'Believe in India'.
Brotin Banerjee, MD & CEO, Tata Housing:The Goods and Services Tax is likely to be a game changer for the real estate industry, which is currently facing issues of multiple taxation amounting to over 25 percent in indirect taxes. With the uniform tax, developers will have free input credits on GST paid for services and goods purchased by them which will reduce cost and can be passed as reduction to buyers. It will benefit real estate sector by ensuring a uniform tax structure and improve tax compliance by developers. It looks at bringing in greater transparency for the sector and may minimize unscrupulous transactions. GST will have a cascading effect for the home buyers, as developers with more margins in their hands will be able to restructure the cost of the products in favour of consumers.
Deepak Garg, Founder, Rivigo, a tech-enabled logistics company: The GST could be a game changer for the fast-growing Indian economy and provide a fillip to the Prime Minister's 'Make in India' initiative. We hope the government will move fast to simplify procedures and upgrade road infrastructure to world-class levels.
Apoorv Ranjan Sharma, Co Founder & President Venture Catalysts: Start-ups will benefit as GST brings about uniformity, simplification in process and a centralised registration for these companies, says. This would help reduce tax burden, logistics and inventory cost and ensure full-fledged movement of goods in reduced time, positively impacting sales and profitability.
Ajay Hattangadi, Group COO & CEO India, InnoVen Capital: The GST, however, is not just about the methodology for calculating tax but also envisages the implementation of more streamlined processes and infrastructure related to taxation. While filing of taxes will no doubt become more efficient, the process also touches aspects of how companies are incorporated and registered as well as wound down, both of which are important for startup companies.
Ashish Goel, CEO & Co-founder of Urban Ladder: As a consumer e-commerce brand, our focus is on building a seamless supply chain and logistics network that helps us fulfill customer orders in different parts of the country. GST will help create a single unified market across India and allow free movement and supply of goods in every part of the country.
Vijay Shekhari, Founder, Cashcare Technologies: It is great that GST combines many taxes including service tax, excise tax, VAT, luxury tax and others into one. From our perspective, we would not have to rush at the end of the month to ensure we are compliant and have completed all the tax work in a timely manner.
Archit Gupta, Founder & CEO, ClearTax.com: Different taxes at different states meant the government was not able to keep track of and trace anomalies, if any, in paying taxes. GST gives extraordinary traceability. For one, it fully eliminates the ability to have phantom invoices. Second, with the near ubiquity of Aadhaar, and the passage of the Aadhaar Bill, the Government must mandate that all GST registrations are traceable to individuals based on their Aadhaar identity. An Aadhar identity tied up with GST registration will make it difficult for 'phantom organisations' which allow credit to be taken without correspondent payment.
Jason Kothari, CEO, Housing.com: The GST Bill, which was passed in the Rajya Sabha and is being touted as India's biggest tax reform, has been a long-standing request of the real estate sector that has been plagued by multiple layers of taxation. While the immediate benefits of the GST are expected to go to segments like logistics and warehousing, and retail - residential real estate, in the long term, should benefit from a unified tax regime, a lesser tax burden on construction materials like cement, steel, etc. This, in turn, can lead to lower construction costs for developers, who can pass on the price benefit to home buyers. The tangible benefits for the home buyer will also depend on the final rate of GST. If the rate is higher than the taxes being paid currently, it could increase the cost of an under-construction flat. However, the GST's impact on creating a transparent taxation system and boosting business sentiments is very positive.
Prakash Tulsiani, Executive Director & Chief Operating Officer, Allcargo Logistics: GST Bill is set to revolutionize logistics with unified and simplified structure versus multiple taxes at various levels. It will lower the inventories and working capital; reduce documentation, improve asset utilization, ensure higher turnaround time and efficiencies. We expect the industry to move away from pure vanilla warehousing needs to contract logistics. Allcargo will benefit as we have a pan-India presence with a strong management team and the strength to bring in efficiencies and take costs out of the system. We have also taken steps towards investments in logistics parks in NCR and have already taken steps to further explore the potential of contract logistics business with the merger of CCI Logistics".
Shrutam Vijay Desai, Co-Founder, OnlyMobile by Bhatia's, an online Indian retailers of mobile phones; gadgets: As a E-Commerce Player, it was heartening to see that barring one political party, everyone was discussing on "How" rather than "Why" on introduction of GST. I read that now at least all political parties have understood the need of the hour. Now it is the of business community to take advantage of it and create opportunities in India. In a way, this is the right proposition as the reference point is likely going to be MRP of product (Maximum Retail Price) but fiscal requirement is different game. I've trust on policy makers that they shall take the best decision. Govt must establish 18 percent capping for the goods which have immense potential to contribute to economy and importantly the common man shouldn't feel the heat.
Sports
It was one of the most devastating knockouts of the brilliant career of boxing's biggest star Alvarez, who was fighting in the 175 pound division for the first time
Sports
Ahead of the biggest fight of his career — against Saul 'Canelo' Alvarez — Amir Khan has asserted that he wants to be the biggest name in the sport.
Sports
The 29-year-old Khan will start as a massive underdog when he climbs into the ring to face the hard-hitting Alvarez at the gambling haven's sparkling new 20,000-seat T-Mobile Arena