GST Bill: For smooth rollout, get industry feedback before making it a law, says Harsh Goenka
The Indian GST is a dual model comprising of Central and State GST along with an Integrated GST to be levied on inter-state and cross border transaction.
In the economic reforms post-liberalisation, the impending GST enactment is clearly the most ambitious. In a journey spanning over three decades, the GST initiative has seen many resurrections. This time around, it scaled the final hurdle, fuelled by intense political will, from both PM Modi and FM Jaitley, and rose above party politics. The government and the opposition deserve praise for placing national interest above all else, for this historic legislation.
It has ushered in a new era of taxation in India that makes the nation one unified marketplace. While the contours the Bill will take some time for its final avatar, and the debate on the rate of taxation continues, let's take a look at what the GST Bill itself entails.
More than 140 countries in the world have already introduced GST, also called the National VAT in some countries. With the exception of Canada and Brazil, all these countries have a single GST rate ranging between 15-20 per cent. All sectors of industry in these countries are taxed with very few exceptions or exemptions.
The Indian GST is a dual model comprising of Central and State GST along with an Integrated GST to be levied on inter-state and cross border transaction. It comes guaranteed with full tax credits on inputs, ie. 100 per cent set off is available.
The major benefit of introduction of GST, for the people of India in general and industry in particular, is ease of doing business in the country, as the GST regime will get rid of multiple taxes which are levied currently on manufacturing and business transactions such as Excise Duty, VAT, Octroi, SAD and so on. This will not only reduce the compliance burden, increase efficiency and lower corruption but also reduce the overall burden of tax on the ultimate consumer as presently many taxes are levied cumulatively e.g. VAT levied on excise duty paid goods. This brings to an end to the tax-on-tax regime.
By eliminating multiple layers of taxation, GST will help technology, FMCG and e-commerce industries penetrate deeper into markets. It will give a fillip to automotive sales by making it cheaper by about 8% for the consumer without hurting the manufacturer. Commodities like cement will be priced about 7 percent lower than before thanks to the prevailing high tax regime. Mobile handsets will become more attractive while multiplexes will hopefully see more people as average ticket prices drop.
On the flip side, there could be initial hike in documentation requirements until full digital compliance is achieved. Lower tax services like Call and Data charges and insurance can go up as rates may become uniform at a higher level. Air Travel services now enjoy a low tax at 6-9 percent, which could possibly double.
It has been the experience of trade and industry that the purpose and intent of the act gets substantially diluted or negated while drafting rules. Like the Model Act, the GST rules should therefore be presented in the public domain to invite Industry feedback before their adoption. This will ensure a smoother transition. Success of any tax regime relies heavily on its administrative efficiency. We have in the past seen a plethora of litigation arise from ill-drafted legislation and lack of clarificatory circulars.
A real-time redressal system becomes critical. For GST to result in improved ease of doing business, this aspect should be addressed early. The draft GST Act gives an impression that states will have the freedom of adopting different tax rates. This could be disastrous in as much as that it could distort the purpose and intent of GST. Each state adopting different rates of tax could be a huge impediment in integration of India into a 'common unified market'. Hence uniformity in rates across states have to be achieved.
The GST is certainly a path-breaking tax reform, one that can bring about a tectonic shift in the way we do business. Though short-term inflationary pressures will rise in all probability, a uniform borderless tax structure will avoid the complexity of taxation and remove bottlenecks in distribution channels leading to efficiencies in business performance. Till such time that the tax rate is not certain, the overall benefit to industry may be difficult to ascertain. Organizations will now have to gear up both in terms of IT infrastructure and business processes to embrace the full potential of the new tax regime which looks all set to become a reality very soon.
Subscribe to Moneycontrol Pro at ₹499 for the first year. Use code PRO499. Limited period offer. *T&C apply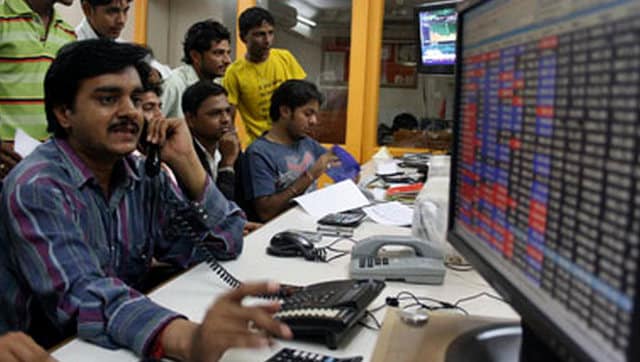 Business
While ONGC was the top gainer on BSE Sensex, the S&P BSE Oil and Gas index ended 632.03 points higher or 4.22 percent up at 15,609.10, a day after govt reaffirmed its commitment to bring natural gas under GST
India
The Union Finance Ministry said that the GST numbers 'clearly' indicate economic recovery, and the impact of various measures taken by tax administration to improve compliance
India
The Centre had set up a special borrowing window in October 2020 to meet the estimated shortfall of Rs 1.10 lakh crore in revenue arising on account of implementation of GST