Why 900 Mhz partial refarming is not workable for GSM players
The GSM telecom lobby says partial refarming will lead to more technical problems.
New Delhi: The Empowered Group of Ministers' (EGoM's) decision on partial refarming of 900 Mhz spectrum has come in for immediate criticism from GSM operators who say the serious technical implications of such a move have been ignored.
The EGoM tallowed telcos to retain 2.5 Mhz of 900 Mhz spectrum band as long as they are willing to pay an auction-determined price for this. This is a departure from the Telecom Commission's earlier recommendation that all 900 Mhz spectrum held by telcos be taken back.
The GSM lobby, the Cellular Operators Association of India (COAI), says there are two immediate concerns which have arisen with this partial refarming decision:
1) It will be next to impossible to service 450-500 million subscribers in the existing 900 Mhz band with the same quality of service with a limited 2.5 Mhz of spectrum in the 900 Mhz band and the remaining on 1,800 Mhz band without any disruption of wide-scale services.
2) An operator with 2.5 Mhz in the 900 Mhz band and the remaining spectrum in 1,800 Mhz band is worse off than an operator with his complete network in the 1,800 Mhz band as this network will give a false delusion of coverage. The difference in spectrum propagation/network design in the two bands will lead to coverage constraints.
The EGoM has left it to the telcos to decide if they want to retain this 2.5 Mhz of 900 Mhz spectrum or return it but from what COAI is saying, perhaps some telcos may prefer to return all of the 900 Mhz spectrum. The COAI has urged the EGoM to set up a high-powered Technical Committee, including representatives from global companies and technical experts, to study the feasibility of the option to retain 2.5 Mhz.
Perhaps that would be the best course of action for the government to resolve this very vexed and contentious issue.
Find latest and upcoming tech gadgets online on Tech2 Gadgets. Get technology news, gadgets reviews & ratings. Popular gadgets including laptop, tablet and mobile specifications, features, prices, comparison.
Entertainment
Ayushmann Khurrana will play a cross-functional athlete in the yet-untitled film, set in North India.
India
Vidya Balan said though she didn't know Sushant Singh Rajput personally, she believes there was much more to him than just being an actor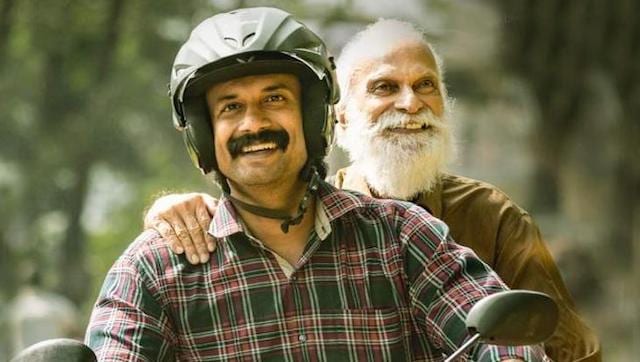 Entertainment
Uma Maheswara Ugra Roopasya has a backdrop that's rarely explored in Telugu cinema. It normalises the idea that heroism doesn't have to be testimony of one's masculinity.