Growth slowdown due to local, global factors; govt taking steps to revive economy: CEA KV Subramanian
Attributing the slowdown in GDP growth to domestic and global factors, Chief Economic Adviser KV Subramanian on Friday said the government is taking various steps to boost economic expansion
The gross domestic product (GDP) data released by the National Statistical Office earlier on Friday showed that growth in the first quarter of the current fiscal slipped to an over six-year low of 5 percent

The slowdown in growth is due to endogenous and exogenous factors, Subramanian said while commenting on the data

He said the government is taking all steps to revive the economy and expressed confidence that the country would be on a high-growth path 'very soon'
New Delhi: Attributing the slowdown in GDP growth to domestic and global factors, Chief Economic Adviser KV Subramanian on Friday said the government is taking various steps to boost economic expansion.
The gross domestic product (GDP) data released by the National Statistical Office earlier on Friday showed that growth in the first quarter of the current fiscal slipped to an over six-year low of 5 percent.
"The slowdown in growth is due to endogenous and exogenous factors," Subramanian said while commenting on the data.
He said the government is taking all steps to revive the economy and expressed confidence that the country would be on a high-growth path "very soon".
The government remains committed to its fiscal glide path, he added.
"The government is alive to the situation and has taken several measures including mega-merger of banks (announced during the day)," he emphasised.
Finance Minister Nirmala Sitharaman on Friday announced the merger of 10 public sector banks into four, thus bringing down the number of state-run lenders to 12 from 27 in 2017.
Besides this, the minister had announced a slew of measures last week, including steps to increase liquidity in the critical NBFC sector.
Find latest and upcoming tech gadgets online on Tech2 Gadgets. Get technology news, gadgets reviews & ratings. Popular gadgets including laptop, tablet and mobile specifications, features, prices, comparison.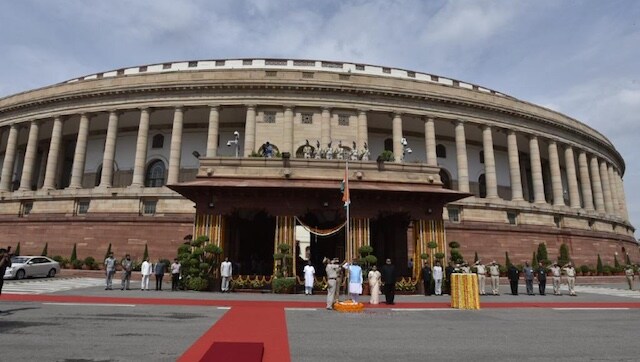 Politics
Parliament Updates: On the first day of the Monsoon Session, the Salaries and Allowances of Ministers (Amendment) Bill and the Indian Medicine Central Council (Amendment) Bill were also introduced in the Upper House.
Politics
Parliament LIVE Updates: The AIMIM leader questioned government's selective intervention in the Yes Bank crisis but not for PMC. 'SBI immediately flowed funds in Yes bank case, but not into PMC bank. What was RBI doing when Yes Bank happened?', he asked
science
Atleast 24 national governments are using post-COVID-19 measures to roll back existing environmental regulations and taxes and increase fossil-fuel intensive infrastructure and electricity.