On the ground, Prime Minister's Jan Dhan scheme is still a painful affair for bank staff
Bankers say given that most account holders already have existing bank accounts, they may not be eligible for overdraft
"It has become a routine and sometimes painful," said Raghav (name changed), a senior clerical staff with one of the rural branches of State Bank of India (SBI) in Palakkad district of Kerala.
Raghav was referring to the customer enquiries on benefits through accounts opened under Prime Minister's Jan Dhan Yojana, the financial inclusion initiative of the NDA government. "Every day, three or four customers walk into my counter and ask if the money is ready. We keep saying not yet and they argue with us," said Raghav.
Under Jan Dhan Yojana, the flagship financial inclusion programme of Narednra Modi government, launched in August last year, banks have opened 12.54 crore accounts as on 31 January 2015.
Out of this, 7.5 crore accounts were opened in rural areas and the rest in urban branches. Government data show that a total of 11 crores Rupay cards have been issued until January and Jan Dhan accounts have about Rs 10,500 crore deposits.
Bundled with each such account were a handful of products such as free debit card, Rs 5000 overdraft facility, Rs 30,000 accident insurance and Rs 1 lakh insurance policy.
According to Raghav, the earlier instruction given to the branch was to begin issuance of insurance and loan products through Jan Dhan accounts beginning March.
But, subsequently, the plan was put on hold, since most accounts have remained inactive with a few hundred rupees deposited once or twice and remained dormant thereafter.
Raghav's branch opened a few thousand Jan Dhan accounts after the call came from the bank's headquarters, but has not issued a single product through such accounts.
"What people do not understand is that such benefits can be availed only if the account holder regularly transacts in these accounts and the final discretion lies with the bank whether to offer this or not," said Raghav.
According to the information on the Jan Dhan website, until January, 67 percent of the total accounts have zero balance. Even though the number of such accounts have come down, bankers point out that the reason behind such large number of dormant accounts could be duplication of such accounts.
"In many cases, people who opened accounts under the programme already had bank accounts. We didn't have any option but to offer accounts to such customers too, since the targets given were huge. Such accounts were opened only with the aim of getting free benefits and not for genuine banking transactions," said Raghav.
According to the guidelines issued by the government, overdraft facility can be availed only if the accounts are operated satisfactorily and the account holder cannot maintain another savings account with any other bank.
Bankers say given that most account holders already have existing bank accounts, they may not be eligible for overdraft. Also, one can avail overdraft only if their accounts are seeded with Aadhaar number.
To be sure, bank accounts opened under Jan Dhan, has created the platform for roll out of direct benefit transfer (DBT) to beneficiary accounts. In the next phase, the government wants to offer more products such as healthcare schemes and pension products.
On its part, the Reserve Bank of India (RBI) has permitted banks to treat overdraft facility under Jan Dhan as part of so-called priority sector lending, which refers to mandatory lending by banks to economically weaker sections of the society.
But, the bigger worry is that focus on those citizens, who are in actual need of bank accounts, may be less since the large number of duplicate accounts might offer a confusing picture, bankers said.
This is something the RBI had pointed out in the past saying it is more concerned about whether the scheme achieves proper financial inclusion.
"What I am more concerned about is that we actually achieve proper inclusion by bringing in households that were not reached in past," RBI governor, Raghuram Rajan said in September last year.
Business
India's retail inflation surged to 7.79 per cent in April, the highest since May 2014. Experts note that steeper edible oil and supply chain disruptions owing to the Russia-Ukraine war are responsible for rising prices
Business
The last time India's forex reserves were below the $600-billion-mark was during the week ended 28 May, 2021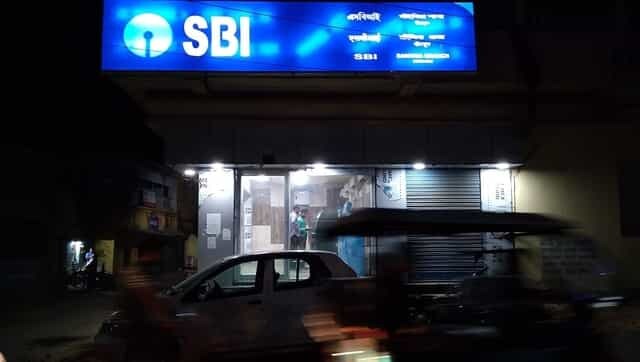 Business
Introduced by the Reserve Bank of India in 2016, MCLR is the minimum interest at which banks can lend to their customers. MCLR is generally revised on a monthly basis