Greek crisis: Sensex tanks 530 pts but Indian markets on strong footing, say experts
An explainer on why Indian markets are over-reacting
By Rajesh Pandathil & Prasanna Deshpande
The Sensex and rupee are falling as panic struck global markets following fears that Greece may be heading towards a default on its loans taken from the International Monetary Fund. The deepening crisis is sending shockwaves as the devlopment is likely to result in the country exiting from Eurropean Union.
Here's is an explainer on the unfolding crisis and its likely impact on Indian markets:
What is the crisis all about?
It is about a 1.6 billion euro loan Greece has taken from the International Monetary Fund, which is due on Tuesday. Financially, the country is not in a postion to pay up this money. It badly needs support from other European nations, which they are not ready to extend. Thus Greece is heading towards a default.
Run on banks
On Friday, the country was close to finding a solution to the debt crisis issue. But Greek prime minister Alexis Tsipras surprised everyone by announcing a referendum on 5 July as he wanted the voters to decide whether the country should accept the austerity terms its creditors have set for a financial bailout. However, the European Central Bank has decided not to give more emergency loan to Greek banks to cover the date of referendum. The banks have been surviving on such an arrangement for weeks now. "It is clearer than ever that this decision has no other goal than blackmailing the Greek people and obstructing the smooth democratic procedure of the referendum," Tsipras said in an address on television. The decision to hold the referundum gave rise to a run on the banks there, with people rushing to withdraw whatever they could from ATMs and banks. On Sunday, the Greek government announced a bank holiday for a week in a desperate bid to control the outflow. The government hopes the step would help it avoid a complete collapse of the financial system.
In case of default, there will be talks, a lot more of it
Greece may be moving towards the exit door from the single currency union. A BBC report said if a country defaults, normally the IMF chief can take a month to tell the board but in this case managing director Christine Lagarde is likely to take a prompt decision. Moreover, if the default indeed happens, this will prompt eurozone lenders to step up pressure on Greece to repay all their loans, the BBC article said. However, possibly, there will be more talks and the Greek banks will continue surviving on loans from "an increasingly unhappy ECB", it said. To cut it short, the drama will continue to play out for much longer time. The country, according to the BBC report, has more loan repayments coming up: 350 million euros on 13 July and another huge 3.5 billion on 20 July.
Calm down, Indian markets will bounce back
Indian markets are also falling in tandem with their Asian peers. The Sensex is now down at 527 points, 27,285. The rupee 63.87, down 23 paise from the previous close. The yield on benchmark 7.72% 2025 government paper rose 8 basis points from yesterday's close to 7.90. But these are all kneejerk reaction.
Experts are of the opinion that Indian markets are unlikely to have a major impact. "We seem to be overreacting to the Greece problem and too much of exaggeration on this part is putting pressure on our markets," G Chokkalingam, founder & managing director, Equinomics Research & Advisory, told Firspost.
He expects the issue to fizzle out in the next few days as the referandum is likely to be extended or some last-minute step might be taken by the Greece to avoid the default. "Much is being talked about the $272 billion exposure (total) of the IMF and other European lenders. The market in past had overcome much bigger crisis emanating from the fallout of Lehman Brothers and other banks. The problems are not huge and India has little to do with it." He sees buying picking up at lower levels as Indian fundamentals remain sound enough to fend off this issue.
Kishor P Ostwal, CMD, CNI Research concurs. "It's just a knee-jerk reaction. We are advising our clients to buy at every dips as this will be a good opportunity to enter at lower levels. The Greece default will have some impact on European markets due to their exposure, but India has nothing to do with the outcome of their crisis..hence our markets should bounce back sooner," he said.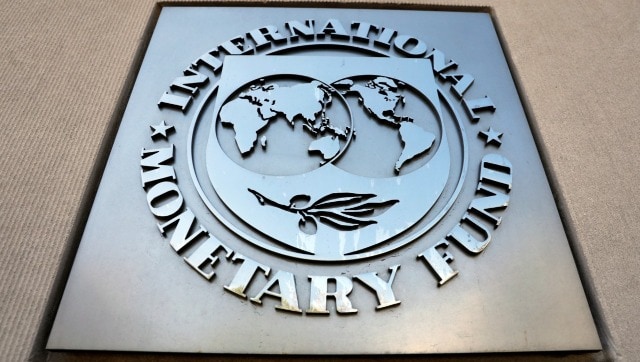 Business
The Washington-based global financial institution said that the Indian economy is expected to grow by 6.9 percent in 2022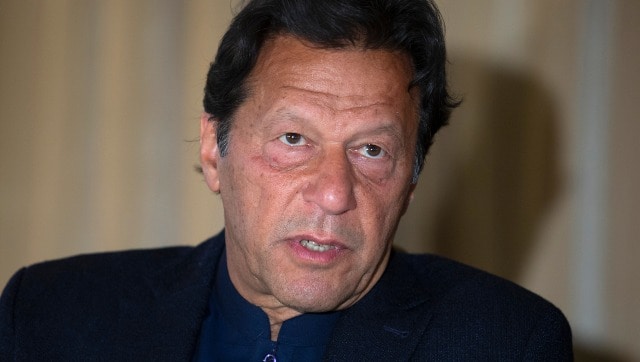 World
"We are going to speak to the IMF because we see disruptions ahead just when our economy is recovering and all the indicators are positive," Dawn newspaper quoted Imran Khan as saying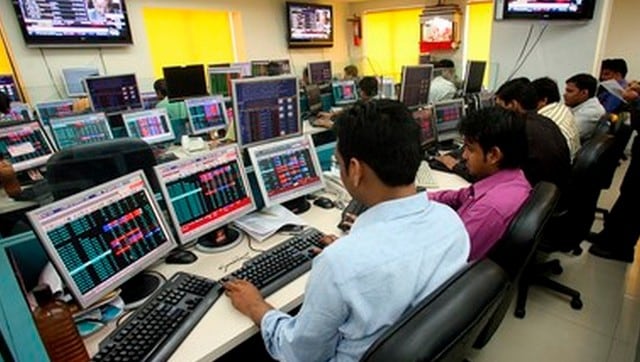 Business
BSE index was trading 343.32 points or 0.69 percent higher at 50,005.08, and NSE Nifty advanced 102.90 points or 0.69 percent to 14,921.95