Govt's Rs 2.11 lakh cr capital infusion in banks only short term solution, says bank employees union
Govt to take stringent measures to recover bad loans and declare wilful default as criminal offence, urged bank employees union
Chennai: The bank employees unions has welcomed the government's decision to infuse additional capital in public sector banks but termed it as a short term relief but not as a long term cure.
The Centre on Tuesday unveiled a Rs 2.11 lakh crore two-year road map for strengthening NPA-hit public sector banks, including re-capitalisation bonds, budgetary support, and equity dilution.
Union Finance Minister Arun Jaitley said the capital infusion, will be accompanied by reforms to enable the state-owned banks to play major role in the financial system
and give a strong push to the job-creating MSME sector.
"No doubt, this is a welcome measure because the banks are starved of capital and this additional capital will help them to do more lending. But this by itself will not help the banks to come out of the mess they are in now",AIBEA, General Secretary, C H Venkatachalam said in a press release.
The association represents employees of various public and private sector banks across the country.
"All banks are facing the problem of mounting bad debts", Venkatachalam said, adding till date the gross bad loans in banks were around Rs 8 lakh crore.
"If the restructured loans are added, the total NPA is more than Rs 15 lakh crore", he said.
Alleging that the bulk of bad loans were by corporates and wilful defaulters, he said, "because the bad loans are increasing, the banks are compelled to make huge provisions from profits and profits are depleted to prevent internal generation of capital".
"The entire profits earned by banks have gone for making provisions for bad loans. Hence, capital is eroded and capital adequacy ratio is adversely impacted", he said.
Providing additional capital is an immediate short term solution, but recovery of bad loans is the real long term solution, he said.
Venkatachalam urged government to take stringent measures to recover bad loans and declare wilful default as criminal offence."We demand recovery and not write off of bad loans. We need cure and not just relief", he said.
Business
Last month, Finance Minister Arun Jaitley had announced an unprecedented Rs 2.11 lakh crore two-year road map to strengthen public sector banks (PSBs). The plan included re-capitalisation bonds of Rs 1.35 lakh crore.
Business
Arun Jaitley said the government has already announced the detailed recap plans and the idea behind this move is to ensure that banks are able to support growth and their lending capacity more particularly to the MSME sector is enhanced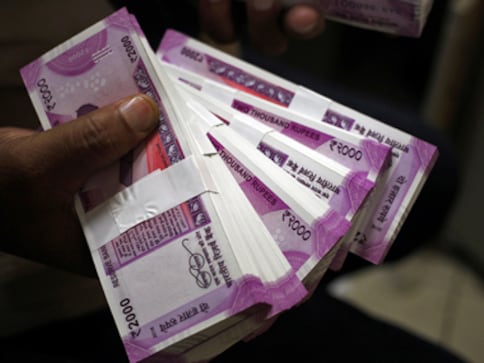 Business
The finance ministry said on Wednesday that Rs 80,000 crore recapitalisation bonds, to be issued to public sector banks (PSBs) as part of Rs 2.11 lakh crore capital support over 2 years, will not have impact on fiscal deficit as they will be cash neutral