Govt wants to extend 'Make in India' plan to planes, drones: Aviation minister Suresh Prabhu
The government wants to extend the 'Make in India' initiative to planes and drones and not just import the entire requirement in the coming years, Aviation Minister Suresh Prabhu said on Wednesday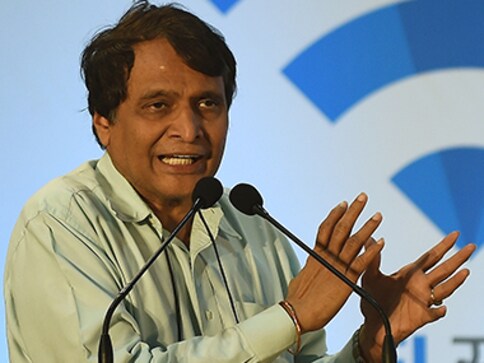 New Delhi: The government wants to extend the 'Make in India' initiative to planes and drones and not just import the entire requirement in the coming years, Aviation Minister Suresh Prabhu said on Wednesday. India will need more than 1,300 planes in the next few years, he said.
"We do not want 1,300 planes to be bought from abroad. We will make them in India," he told PTI. He said the ministry will work together with its defence counterparts to look at civilian and defence aircraft requirements.
The second priority, he said, is going to be drones as this sector holds huge potential. "It is a big market and India has a huge potential for that. So we will work on drones," he added.
Using high end technology like artificial intelligence and robotics in the airlines industry will be another priority area for the ministry, Prabhu said. India is recording a healthy growth in passenger traffic as compared to China, which is the largest aviation market in the world.
The government has launched UDAN scheme, which is a regional connectivity scheme under which the government plans to provide connectivity to remote areas and enhance access in under-served regions. The scheme has enabled the government to add 30 new airports on the aviation map in tier-2 and tier-3 cities under the first round.
Find latest and upcoming tech gadgets online on Tech2 Gadgets. Get technology news, gadgets reviews & ratings. Popular gadgets including laptop, tablet and mobile specifications, features, prices, comparison.
India
The ban was issued on Monday to prevent any possible use of drones, remote- controlled micro-light aircraft, aerial missiles or para gliders for terrorist activities during the festive season
Sports
Sala's mother, Mercedes Taffarel, welcomed the news, but was "disappointed that it has today resulted in what may be a further significant delay to the inquest into Emiliano's death," according to her legal firm Hickman and Rose.