Govt to soon finalise anti-profiteering rules, working to remove glitches in e-way bills process: CBEC
Official says under GST 15 states have already agreed for smooth implementation of intra-state movement of goods via e-way bills from 1 February
New Delhi: The government is at the advanced stage of finalising anti-profiteering guidelines for judging parameters whereby benefits of reduced GST rates are passed on to the end consumer, a tax official said on Wednesday.
A statement issued by the PHD Chamber of Commerce quoted Membebr (GST), CBEC, Mahender Singh as also having said that "glitches in e-way bills would be removed since functionaries in the GST regime are having diverse and intensive discourses with senior functionaries of all states and UTs, emphasising that e-way bills is since a new concept introduced post GST may have problems relating to its implementation".
According to the statement, Singh announced that 15 states have already agreed for smooth implementation of intra-state movement along with inter-state movement of goods via e-way bills from 1 February and hoped that the other states and union territories would be able to put in place intra-state e-way bills smooth facilitation by 1 June, 2018.
"Anti-profiteering is a temporary measure and as the GST is stabilised in due course of time, the anti-profiteering authority would be wound up," he said, according to the statement. The GST was rolled out from July 1 and the government had constituted the National Anti-Profiteering Authority in November.
Find latest and upcoming tech gadgets online on Tech2 Gadgets. Get technology news, gadgets reviews & ratings. Popular gadgets including laptop, tablet and mobile specifications, features, prices, comparison.
Business
The demands include personal tax relief, tax rebate on housing, extension of interest subvention, GST waiver, infrastructure status for the realty and easing liquidity for the sector
Business
CropLife India said slashing the GST rate will help lower the prices of agrochemicals and benefit farmers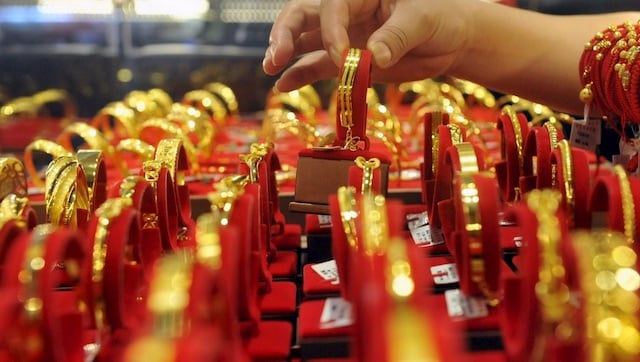 Business
All India Gem and Jewellery Domestic Council chief Ashish Pethe said the EMI facility should be extended to their industry and to increase the cash purchase limit to Rs 1 lakh from Rs 10,000