Govt to launch sixth tranche of CPSE Exchange Traded Fund on 18 July; to raise up to Rs 10,000 cr
The government is planning to raise up to Rs 10,000 crore from the sixth tranche of CPSE ETF which would be launched on 18 July, an official said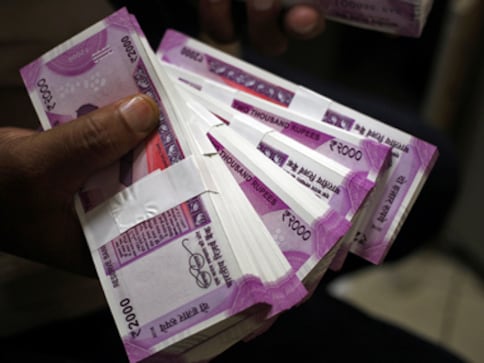 The CPSE Exchange Traded Fund (ETF) tracks shares of 11 Central Public Sector Enterprises (CPSEs)

These companies are ONGC, NTPC, Coal India, IOC, Rural Electrification Corp, Power Finance Corp, Bharat Electronics, Oil India, NBCC India, NLC India and SJVN

The CPSE ETF issue is likely to open on 18 July for anchor investors and on 19 July for other investors
New Delhi: The government is planning to raise up to Rs 10,000 crore from the sixth tranche of CPSE ETF which would be launched on 18 July, an official said.
The CPSE Exchange Traded Fund (ETF) tracks shares of 11 Central Public Sector Enterprises (CPSEs) -- ONGC, NTPC, Coal India, IOC, Rural Electrification Corp, Power Finance Corp, Bharat Electronics, Oil India, NBCC India, NLC India and SJVN.
"The follow-on fund offer (FFO) 5 will have a base issue size of Rs 8,000 crore with an option to retain oversubscription of another Rs 2,000 crore," the official said.
The issue is likely to open on 18 July for anchor investors and on 19 July for other investors, the official added.
Through the earlier five tranches of the CPSE ETF, the government has already raised Rs 38,500 crore -- Rs 3,000 crore from the first tranche in March 2014, Rs 6,000 crore in January 2017, Rs 2,500 crore from the third in March 2017, Rs 17,000 crore in November 2018 and Rs 10,000 crore in March 2019.
The government aims to raise a record Rs 1.05 lakh crore through disinvestment in 2019-20, up from Rs 85,000 crore raised last fiscal.
India
Principal Secretary (Education) Manish Jain said in a notification that the decision was taken keeping in mind the safety of students
Politics
It appears that Uddhav Thackeray inherited only his formidable father's surname, not his gravitas
India
Ramdas was speaking to reporters after meeting former chief minister and Leader of Opposition Devendra Fadnavis