Govt to infuse Rs 5,042-crore capital into Bank of Baroda ahead of Dena Bank, Vijaya Bank merger
The government in September last year had announced merger of Vijaya Bank and Dena Bank with Bank of Baroda, aiming to create the third-largest lender after SBI and ICICI Bank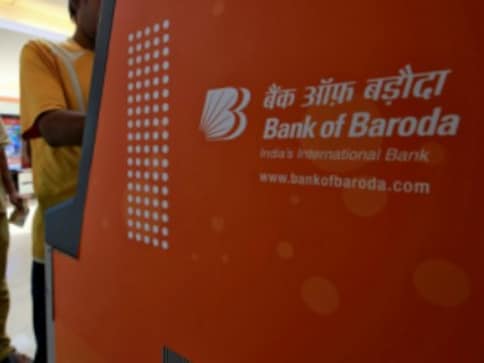 The merger of Dena Bank and Vijaya Bank with BoB would be effective from 1 April

As per the Scheme of Amalgamation, shareholders of Vijaya Bank will get 402 equity shares of BoB for every 1,000 shares held

In the case of Dena Bank, its shareholders will get 110 shares for every 1,000 shares of BoB
New Delhi: The government has decided to infuse Rs 5,042 crore into state-owned Bank of Baroda (BoB) ahead of merger of two other public sector lenders Dena Bank and Vijaya Bank with BoB.
The merger of Dena Bank and Vijaya Bank with BoB would be effective from 1 April.
The finance ministry through its notification on Wednesday conveyed its decision to infuse capital of Rs 5,042 crore in BoB, the bank said in a regulatory filing.
"The capital infusion will be by way of preferential allotment of equity shares (special securities/bonds) of the bank during FY2018-19, as government's investment," it said.
According to the Scheme of Amalgamation, shareholders of Vijaya Bank will get 402 equity shares of BoB for every 1,000 shares held.
In the case of Dena Bank, its shareholders will get 110 shares for every 1,000 shares of BoB.
The government in September last year had announced merger of Vijaya Bank and Dena Bank with Bank of Baroda, aiming to create the third-largest lender after SBI and ICICI Bank.
also read
Explainers
Confusion prevails over the RBI's decision to withdraw Rs 2000 notes. While the 30 September deadline has been set, the currency will continue to be valid even after. Then why do we have to exchange the notes? Is it a crackdown on black money and fake currency?
India
The Reserve Bank of India on Friday decided to withdraw the Rs 2,000 denomination currency notes from circulation, but added that they will continue to remain legal tender
Business
RBI governor Shaktikanta Das had on Monday said people should not panic and rush to return or exchange their Rs 2,000 currency notes as they have four months to do so. Even after September 30, the notes would continue to be legal, he asserted