Govt nixes airport privatisation, seeks developers for operation, maintenance
So as per the new scheme of things, AAI will not divest any equity in any of these four projects.
New Delhi: The government has decided to scrap plans to invite private developers to pick up equity stakes in the two airport projects of Chennai and Kolkata. This, after months of back and forth over whether the plan to privatise some airports should move forward at all and which all airports should be included in this list. Minister of State for Civil Aviation Mahesh Sharma confirmed today that there will no PPP development of these two airports.
"This decision was taken at a meeting of a high powered committee in July which was chaired by the prime minister. It was also decided in that meeting to try out an Operation and Maintenance contract model for Jaipur and Ahmedabad airports," the minister said.
So as per the new scheme of things, AAI will not divest any equity in any of these four projects. Chennai and Kolkata's development and/or modernisation will be done by AAI itself through some further investments. And airports at Jaipur and Kolkata will be upgraded by private parties - likely experienced airport operators - under a contract.
A senior civil aviation ministry official said that the existing Request for Proposal from interested parties to put in bids to be considered for qualification to participate in the process of modernisation of these four will soon be withdrawn.
AAI had extended till 31 August the last date for those interested in participating in the bidding process to put in their request for being qualified. Incidentally the decision to extend till 31 August was the fifth successive delay with the original deadline of 24 March being extended to 26 May and then to 1 July and 1 August.
Sharma insisted that now there will be no delay in modernising Jaipur and Ahmedabad though he declined to give a time frame by when the new proposals will be out. Unlike previously, the Government could now insist that a airport operator be part of the consortium bidding for Ahmedabad and Jaipur. This was, however, not mandated in the RFP which is valid till 31 August.
Basically, the latest developments mean only certain activities related to operations of the Jaipur and Ahmedabad airports will be handed to private developers, against an earlier proposal of PPP where the private bidder could have perhaps bought equity into the project, could have got rights to commercial development of some part of airport land and may have got the entire project on a long term lease.
Why has the government chickened out of PPP model for airport development?
A senior ministry official had explained earlier this week: "Unlike other airports under AAI where private parties have been allowed, significant investment has already been made by the AAI in these four airports at about Rs 5,000 crore. Privatisation is usually done to attract investments but since significant money has already been invested in these projects, we have put the entire process on hold. Besides, there were some employee issues too."
AAI employees at these airports have raised many questions about the very rationale for giving out airports on PPP model after the state invested large sums of money. They have also been seeking status quo on their service conditions by asking for deployment under the new management on a deputation. In fact, the plan to develop AAI-owned airports by inviting private developers has been mired in delays right from the start.
Then, as we have said earlier this week, not just privatisation of these four airports, the NDA government may also put the corporatisation and eventual listing of AAI itself on hold. This, according to ministry officials, comes amid a growing chorus about letting AAI remain a state-owned entity so that it can "perform its sovereign functions well". A senior functionary in the ministry had earlier confirmed that AAI's corporatisation plan will not figure in the upcoming civil aviation policy and that there has been a rethink on this entire listing process.
The AAI first wanted to develop six airports, then pruned the list and now even this process is delayed. Earlier attempts by the authority to get private developers to run showcase airports have not been all successful as there were widespread criticism of Delhi and Mumbai airport privatisation leading to very high user tariffs. A fear of another round of steep hikes in user tariffs by private developers at these four airports may have also forced the government's hand.
Several airport developers had shown interest in bagging the contract to manage the two large airports of Kolkata and Chennai. These included Siemens Project Ventures, GVK Airport Holdings, GMR Airport Holdings, Celebi Aviation, Tata Realty and Infrastructure etc.
Economy
The civil aviation ministry will try to convince the country's petroleum ministry next week to declare jet fuel as a "notified good," which would lead to exemption from high state taxes, providing some relief to battered local carriers.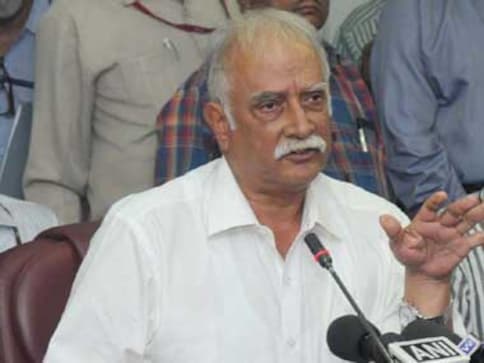 Business
As per the present policy, India signs bilateral air services agreements with other countries.
Business
In a written reply in Lok Sabha today, Minister of State for Civil Aviation Mahesh Sharma said this facility has been put in the "Non starter" category.