Govt holds discussion with real estate developers on reduction of GST, boosting investments in the sector
Real estate sector has been facing stress for the past many years leading to undue delay in projects.
New Delhi: Reduction of GST, some tax concessions and boosting investment were among the key demands raised by real estate developers at a meeting with the government on Thursday, according to industry players.
The meeting was more on impediments in the real estate sectors, said NBCC chairman and managing director Anoop Kumar Mittal after the meeting. "Developers raised some issues including taxation," he said after the meeting.
Although the meeting was called by finance minister Piyush Goyal, he could not attend it due to engagement at Parliament.
The meeting chaired by Urban Development Minister Hardeep Singh Puri was also attended by heads of Banks, housing finance institutions, direct and indirect Tax Authorities, RERA Authorities, senior officials of states, and senior officials of NITI Aayog.
Real estate sector has been facing stress for the past many years leading to undue delay in projects.
After the meeting, Hiranandani Group MD Niranjan Hiranandani said there were suggestions for reduction of GST (Goods and Services Tax) from 18 percent to 12 percent. Besides, there was a discussion on how to make RERA (Real Estate (Regulation and Development) Act) more effective and complete the unfinished projects languishing due to the shortage of funds.
The meeting also deliberated on giving a boost to affordable housing and National Mission for Urban Housing which seeks to provide housing for all by 2022. This meeting, Mittal said, was basically to understand the problems in the real estate sector and hear the industry on what the Central and state governments could do to improve ease of doing business.
Another meeting will be held to discuss various issues further, he added.
Find latest and upcoming tech gadgets online on Tech2 Gadgets. Get technology news, gadgets reviews & ratings. Popular gadgets including laptop, tablet and mobile specifications, features, prices, comparison.
Lifestyle
Through this fortnightly column, Tales From TJ Road, Bachi Karkaria tells the story of Mumbai's metromorphosis
India
The Prime Minister's Office Saturday said that the Grand Challenges Annual Meeting will convene this year virtually from 19 to 21 October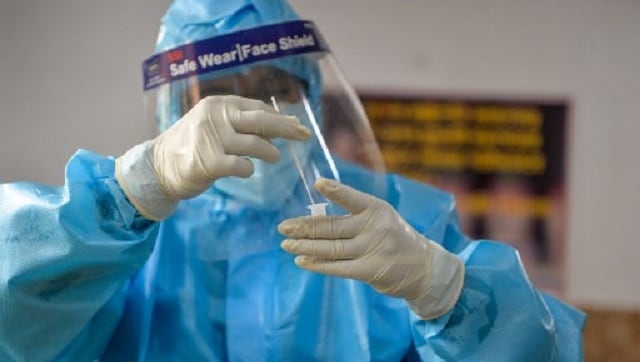 India
The committee said that stringent adherence to COVID-19 precautionary measures is key to curb the spread of the infection by next year