Govt hints at LIC's IPO, says with Rs 22.10 lakh cr assets insurer commands over 15% of GDP
With a profit of around Rs 40,000 crore last fiscal year, LIC is the most profitable entity in the country, next only to the Reserve Bank of India
Mumbai: Finance Minister Arun Jaitley said on Thursday that if Life Insurance Corporation (LIC), India's largest financial entity, is listed on the bourses, it would command the highest valuation in the country in terms of market capitalisation.
"If LIC is listed, it would be the most valued company in the country with the highest valuation as well as one of the largest across the world," he said here.
Jaitley was speaking while launching the Diamond Jubilee celebrations of the corporation, the largest financial institution with over Rs 22.10 lakh crore in assets, which is over 15 percent of India's GDP of Rs 134 lakh crore.
But the minister did not say whether the government is planning to take the state-run Corporation public or not.
With a profit of around Rs 40,000 crore last fiscal year, LIC is the most profitable entity in the country, next only to the Reserve Bank of India, which transferred Rs 66,000 crore of its surplus profit to the government in the past fiscal year.
Net income of Reliance Industries, the most profitable private sector corporate, is not even 60 percent of the Corporation.
With an asset base of over Rs 22.10 lakh crore and practically no debt, even a 10 percent divestment in LIC can net the government billions of dollars and can massively catapult the market capitalisation on the BSE, which now stands at over Rs 110 lakh crore.
LIC is one of the few profitable Union Government enterprises that is still not a publicly-traded entity. The financial powerhouse has offices in 11 countries, including Britain, Oman, Bahrain, Saudi Arabia and Kenya.
Even after 16 years of competition (insurance sector was opened to private firms in 2000), LIC still enjoys over 76.99 per cent of the market pie in terms of total policies, which stood at over 29.02 crore and over 12 lakh of group policies.
In terms of new premium business it still had a 70.44 percent share as of March 2016, the Corporation said.
LIC's total premium as percentage of GDP stood at 5.82 percent in 2014-15, total income at 3.18 percent in 2015-16 and total premium as percentage of GDP stood at 1.96 percent in 2015-16.
LIC's total income stood at Rs 4,31,435 crore, of which premium income constituted Rs 2,66,225 crore, investment income Rs 1,50,963 crore and other income Rs 14,247 crore for the year ended March 2016.
Being the largest investor both in equities market as well in infra, the Corporation's total investments, as of March, stood at Rs 21,09,253 crore and total infra investments at Rs 2,43,269 crore.
LIC's exposure to the central and state government securities stood at Rs 12,42,632 crore the year to March 2016, housing exposure at Rs 70,302 crore, power sector at Rs 1,20,558 crore, irrigation/water supply & sewerage at Rs 2,319 crore and ports/bridges at Rs 1,324 crore.
The Corporation, as of March 2016, had only 0.028 percent of unsettled claims, out of its total number of policies of 29.02 crore and over 12 lakh group covers.
For FY16, it settled Rs 85,520 crore in claims from 208.85 lakh policies. In FY15 and FY14, the figures stood at Rs 80,610.45 crore (226.57 lakh policyholders) and Rs 83,730 crore (250.54 lakh policyholders), respectively.
For the year to March, insurance behemoth's contribution to government through surplus and taxes stood Rs 2,501.75 crore (surplus) against Rs 1,803.05 crore in financial year 2014-15, income tax contribution at Rs 4,753 crore, as against Rs 3,698 crore, and servic
Business
Tata Steel, Bajaj Finserv and SBI were among the top gainers at both the BSE Sensex and NSE Nifty50 whereas Dr Reddy and Axis Bank were among the top losers in both the indices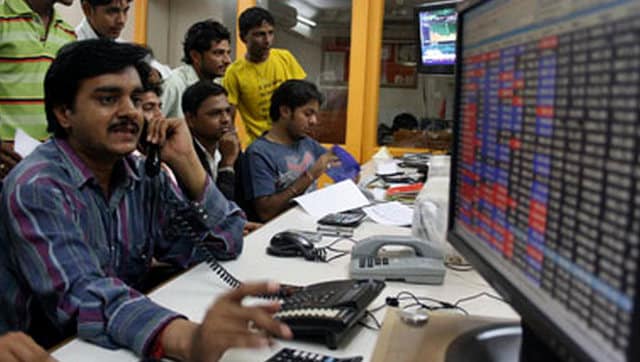 Business
At the closing bell, Sensex was at 52,852.27. It decreased by 123.53 points or 0.23 percent. Nifty was trading at 15,824.45 after losing 31.60 points or 0.2 percent.
Sports
At the closing bell, Sensex went down by a whopping 586 points and was at 52,533.40. On the other hand, Nifty ended at 15,752.40 after decreasing by 1.07 percent