Govt hikes customs duty on 19 items: Import curbs not to have major impact on widening current account deficit
The move to penalize imports of "non-essential" items may not be enough for India's external trade woes to be addressed since external factors and rising oil prices are likely to continue to exert pressure
The increase in customs duty on 19 items by the government will likely have a small impact on India's widening current account deficit (CAD), it may also do no wonders to encourage domestic manufacturing in these items. Though the move to penalise imports of "non-essential" items was in the offing for some weeks and therefore expected, it may not be nearly enough for India's external trade woes to be addressed since external factors and rising oil prices are likely to continue to exert pressure. Anyhow, there is no indication yet if the government is planning more measures to arrest rising imports; it may have more aces up its sleeve but only the next few weeks will reveal if any more such curbs are coming.
The major items where customs duties have been increased include refrigerators, air conditioners, diamonds and gemstones, footwear, luggage and plastic products. Remember, in this year's Union Budget, customs duty on mobile phones was raised from 15 percent to 20 percent; on certain TV parts it was hiked from 10 percent to 15 percent but the customs duty on open cells used to manufacture LEDs was decreased.
This fiscal, India has been spending more on imports than earnings through exports and the CAD has been rising alarmingly. Projections vary but analysts broadly agree that CAD in the current fiscal will be far higher than what it was in 2017-18. Antique Stockbroking said on Thursday that till date, imports have grown by over 18 percent year on year and that CAD will touch 3.1 percent of GDP this fiscal versus 1.9 percent in FY18. Analysts at Kotak Institutional Equities said the CAD/GDP was at 2.4 percent in the June quarter and their estimate for the full fiscal is 2.8 percent of GDP, with overall balance at (-)$34 billion compared to $43.6 billion in FY2018. During this fiscal, barring June, the value of imports has steadily risen month on month, thereby widening the trade deficit.
Why the 19 items on which customs duty has been hiked won't have a material impact on the CAD is clear from this breakup: The largest share of India's import basket has traditionally been taken by petroleum crude and in 2017-18, this was close to 19 percent or roughly a fifth of the country's total imports. In the last fiscal, gold imports were a little over 7 percent and those of telecom equipment at 4.7 percent. Total electronics' import share was close to 12 percent and this single category has seen robust growth last fiscal. So Wednesday's decision on hiking customs duties impacts less than 3 percent of the import basket at Rs 86,000 crore. The imports of petroleum crude and gold have been spared and even those of telecom equipment – largely handsets – have been kept out. There are reports that duties on mobile equipment and gold may be hiked in the next round of decision making.
Exporters are obviously upbeat about the government move to hike customs duties, with the president of FIEO, Ganesh Kumar Gupta, saying that the higher tariff coupled with depreciating rupee will provide double protection to domestic industry and enable it to compete with imports,  "with a view to reduce it and bridge the widening trade deficit. It will give a push to Indian manufacturing as well." Gupta was less pleased with the increase in duty on ATF "as it may hike the passenger airfare as ATF is a key factor in determining the price added".
Meanwhile, in their note, the Antique analysts said that consumer durables companies will be impacted by the duty hikes. "Most Indian consumer durable companies import meaningful (30-50 percent) part of their raw material from countries like China. With this import duty hike coupled with a depreciating rupee, there will be an impact on gross margins. However, given that it is an industry-wide impact, most companies will try to pass it on to consumers, thereby limiting the overall margin impact." So a marginal increase in the price of refrigerators and washing machines this festival season cannot be ruled out.
It is also interesting to see that import curbs, though not very impactful, may help correct the skew we currently have towards China, somewhat. DGFT data show last fiscal, China accounted for the maximum imports into India at $76,271 million or 16.41 percent of the total import basket. The top five sources of imports last fiscal were China (16.41 percent), USA (5.59 percent), Saudi Arabia (4.75 percent), UAE (4.68 percent) and Switzerland.
The curbs won't be welcome news for China, nor for the USA, which is already peeved with high levels of protectionism India exhibits.
This piece quotes the US Commerce Secretary Wilbur Rose saying "the US-India trade imbalance [in] bilateral trade growing all in India's favour because barriers continue to keep [American] exports out of the market". It also says the US is bound to demand unimpeded "market access" to almost every sector in India. Now how will the government balance its deep desire to restrict imports while allowing the US greater market access and maintaining a tight leash on the CAD – this remains to be seen.
Business
Terming these seven priorities as the Saptarishi, or seven great sages, Finance Minister Nirmala Sitharaman said that they are supposed to guide the country toward a better future and handle the major challenges it is currently experiencing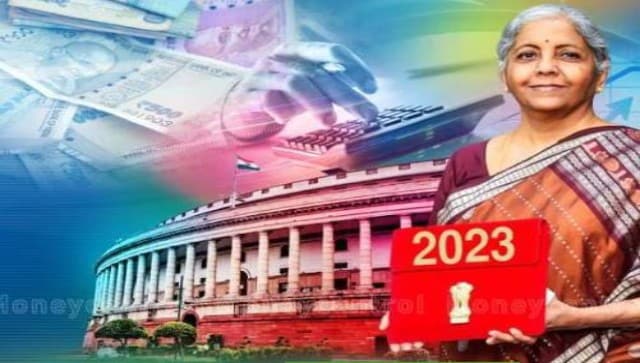 Business
Here are some of the expectations that the energy sector has from the Union Budget 2023-24.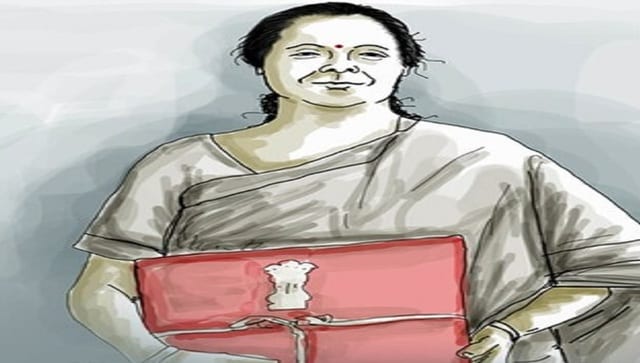 Business
The Society of Manufacturers of Electric Vehicles wants the inclusion of light to heavy commercial vehicles under FAME II to encourage electric mobility in this year's Budget