New Delhi: The Centre has extended the last date for filing service tax return by five days to 30 April, in a relief to lakhs of service providers.
"The CBEC hereby extends the date for submission of form ST-3 for the period from 1 October to 31 March, 2017, from 25 April to 30 April, 2017," the apex policy making body of the indirect tax department said in an office order.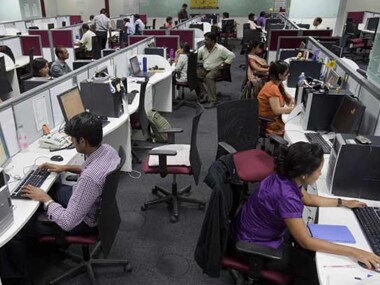 Every registered service tax assessee has to file service tax return in form ST-3 on a half-yearly basis before the due date to avoid penalty.
For filing returns for the period April-September, the due date is 25 October, while for October-March it is 25 April.
The Central Board of Excise and Customs (CBEC)said that the due date is being extended as the assessees faced "intermittent difficulties" in accessing the ACES (Automation of Central Excise and Service Tax) website on 25 April.
This, CBEC said, is"circumstances of a special nature" for which the last date for filing is being extended. As per norms, the returns have to be filed online on www.aces.gov.in.
While return is filed half-yearly, the service tax collected by the assessee has to be deposited with the government on a monthly or quarterly basis.
Tax experts voiced concern over whether the GSTN portal would be able to take the load of all the tax payers which would include not only service providers, but also traders and manufacturers.
The government is asking existing excise, service tax and VAT assessees to shift to the GST Network (GSTN) portal for payment of tax and filing returns.
GST, which will unify 10 local taxes, is expected to kick in from 1 July.
Nangia and Co Director-Indirect Taxation Rajat Mohan said return filing under GST regime would necessitate much more data in terms of invoices, debit notes and credit notes that would be matched online.
"After witnessing this extension of due date for filing service tax return, my concern is the government system might not be fully geared up for such large pool of tax payers and in terms of data requirement in returns," Mohan said.
Firstpost is now on WhatsApp. For the latest analysis, commentary and news updates, sign up for our WhatsApp services. Just go to Firstpost.com/Whatsapp and hit the Subscribe button.
Updated Date: Apr 27, 2017 14:45:09 IST