Govt extends deadline for Aadhaar, PAN linking with bank accounts to 31 March 2018
Govt last week informed the Supreme Court that it is willing to extend till 31 March the deadline for mandatory linking of Aadhaar to avail various services and welfare schemes
New Delhi: The government on Wednesday extended by three months till 31 March, 2018 the deadline for mandatory quoting of Aadhaar and PAN for all bank accounts and certain financial transactions.
The government had made quoting of the 12-digit biometric identifier Aadhaar mandatory for old and new bank accounts as well as for any financial transaction of Rs 50,000 and above.
The previous deadline was 31 December, 2017.
"...it has been decided to notify 31 March, 2018 or six months from the date of commencement of account based relationship by the client, whichever is later, as the date of submission of the Aadhaar number, and Permanent Account Number or Form 60 by the clients to the reporting entity," an official release said here.
The decision to extend the deadline was taken after various representations as well as inputs received from banks, it added.
The Centre last week informed the Supreme Court that it is willing to extend till 31 March the deadline for mandatory linking of Aadhaar to avail various services and welfare schemes.
Last week, the deadline for linking PAN with Aadhaar too was extended by three months to 31 March, 2018.
World
In India, the Right-wing in the Western sense does not exist. Those the Left and 'liberals' call Right are often a lot more liberal, not just in words, but in action
World
Ketanji Brown Jackson becomes the first Black woman to serve as a judge in the US Supreme Court. With this, she will be joining the esteemed club of Sandra Day O'Connor, Ruth Bader Ginsburg, Sonia Sotomayor, Elena Kagan and Amy Coney Barrett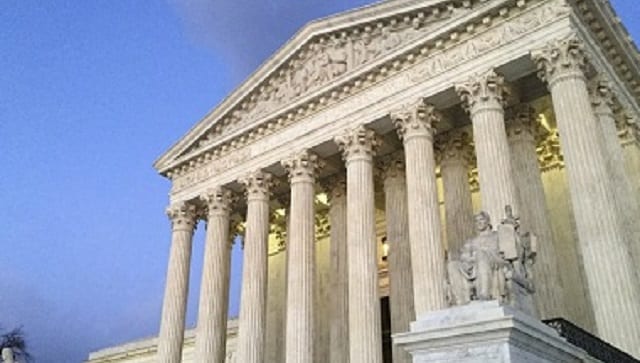 World
Analysts say the just-closed annual court season has revealed a set of judges more hard-line than anyone anticipated. They have brashly tossed out the decisions of their predecessors, including, as with abortion, rights that previous courts said were guaranteed by the constitution