In a move aimed at aligning interest on small savings with market rates, the government a shortwhile ago announced that it has cut interest rate on Public Provident Fund (PPF) to 8.1 percent against 8.7 percent and simultaneously reduced rate on Kisan Vikas Patra to 7.8 percent from the previous 8.7 percent with effect from 1 April.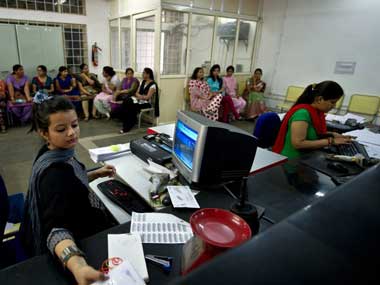 The government also imposed rate cut on other small saving schemes such as
On 1-year time deposit to 7.1% from 8.4%
On 2-year time deposit to 7.2% from 8.4%
On 3-year time deposit to 7.4% from 8.4%
On 5-year time deposit to 7.9% from 8.5%
On 5-year National Saving Certificates to 8.1%
On 5-year Senior Citizen Scheme to 8.6% from 9.3%
On Girl Child Scheme to 8.6% from 9.2%
On 5-year recurring deposit to 7.4% from 8.4%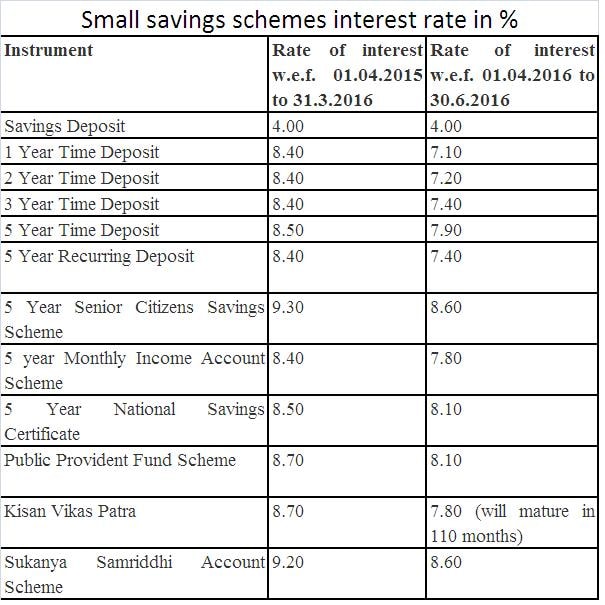 However, the Centre kept interest rate on Postal Savings Deposits unchanged at 4%.
"On the basis of the decisions of the government, interest rates for small savings schemes are to be notified on quarterly basis," the order said announcing the rates for the first quarter of fiscal 2016-17.
The government had on February 16 announced moving small saving interest rates closer to market rates. On that day, rates on short-term post office deposits was cut by 0.25 percent but long-term instruments such as MIS, PPF, senior citizen and girl child schemes were left untouched.
With PTI inputs
Firstpost is now on WhatsApp. For the latest analysis, commentary and news updates, sign up for our WhatsApp services. Just go to Firstpost.com/Whatsapp and hit the Subscribe button.
Updated Date: Mar 19, 2016 11:09:19 IST