Govt amends Mauritius tax pact, steps up its blackmoney fight
It will be interesting to see as to what impact this amendment will have on FPI/ FII investments into India eventually
At long last, the government has bitten the bullet and amended the tax treaty with Mauritius to in its bid to curb tax avoidance. The signing of the Protocol with Mauritius follows decade-long negotiations.
Here are the key points to know about the development:
What is the treaty all about?
India had in 1983 signed a Double Taxation Avoidance Convention (DTAC) with Mauritius. The DTAC provided that capital gains on sale of assets in India by companies registered in Mauritius can only be taxed in Mauritius. While short-term capital gains are taxed at 10 percent in India, they are exempt in Mauritius. So, such companies escape paying taxes in both countries.
Many companies and individuals were suspected to be making use of this leeway and engaging in "round-tripping" - routing cash through the island nation to avoid domestic taxes. India has a similar treaty with Singapore too. This treaty is cross-linked to that of Mauritius pact. So investors from Singapore also enjoyed the same benefit.
Of the total FDI inflows of $29.4 billion in April-December 2015-16, Mauritius and Singapore accounted for $17 billion of foreign equity investment. At one point of time, the two countries also accounted for nearly two-thirds of overall foreign portfolio inflows into India but the inflows have been declining in the recent past. Now, Mauritius accounts for nearly 20 percent (over Rs 4.3 lakh crore) while Singapore-based FPIs have over 11 percent share (nearly Rs 2.5 lakh crore).
What is the amendment?
Revised tax treaty inked on Tuesday allows India to tax capital gains from investments routed through Mauritius from April 2017.
For two years beginning 1 April 2017, capital gains tax will be imposed at
50 percent of the prevailing domestic rate. Full rate will apply from April 1, 2019, a finance ministry statement said.
Only those Mauritius resident companies that can prove that they have a total expenditure of at least Rs 27 lakh in there can enjoy this concession. This will ensure that the companies enjoying the benefit are not 'shell' companies with just a post office address in Mauritius.
Investments made prior to April 1, 2017, will be protected from new tax provisions.
The treaty with Singapore is also expected to be amended soon.
India's move has to be seen in the backdrop of BEPS or Base Erosion and Profit Shifting rules that kick in from 1 April. BEPS refers to tax planning strategies resorted to by companies and individuals in order to exploit gaps and mismatches in tax rules to artificially shift profits to low or no-tax locations. Globally, fight against tax avoidance by big corporations and balckmoney hoarding in tax havens has been intensifying of late and the BEPS rules devised by OECD are part of this.
What will be the impact?
Experts are divided about the likely impact of the amendments.
"With this change, the capital gains tax concession for investments from Mauritius into India gradually comes to an end. Further, this will also impact the similar benefit under the India- Singapore treaty. It will be interesting to see as to what impact this amendment will have on FPI/ FII investments into India eventually," said Girish Vanvari, National Head of Tax, KPMG in India.
However, Rahul K Mitra, National Head of BEPS & Tax Dispute Resolution, KPMG in India, is of the opinion that this may not affect the FDI flow into the country. "The amendment is not likely to impact FDI flow in India, as foreign investors would anyway invest in India for en-cashing the opportunities provided by the buoyant economy of the country. Yes, foreign investors would be aware that going forward, namely for future investments, they may not be able to avail of treaty protection for the exit route, namely divestment of shares. For FIIs, investing in listed shares on the stock market, capital gains on shares held for more than 12 months would any way continue to be exempt from tax," he says.
Economic Affairs Secretary Shaktikanta Das said the amendments provide "a level-playing field between domestic investors and investors who had unfair advantage when they came through the Mauritius route." He says the amendment "brings about a certainty in taxation matters for foreign investors" and bring certainty for FIIs while also reinforcing India's commitment to
OECD-BEPS initiative.
Jayesh Sanghvi, National leader, International Tax services, EY, terms the treaty a landmark development. "This is clearly the direction of tax policy as agreed between the G20 on BEPS under inappropriate use of treaties. It is evidence of the global momentum on tax treaty abuse and double non-taxation," he says.
Deloitte Haskins & Sells LLP's Partner Rajesh H Gandhi says it is "a colossal tax development". He expects the move to "have a significant impact for numerous institutional funds, asset managers and private companies which have used the Mauritius route to invest into India".
With PTI
Business
Equity benchmarks returned to winning ways on Thursday after two days of declines as investors snapped up financial, pharma and IT stocks amid firm Asian cues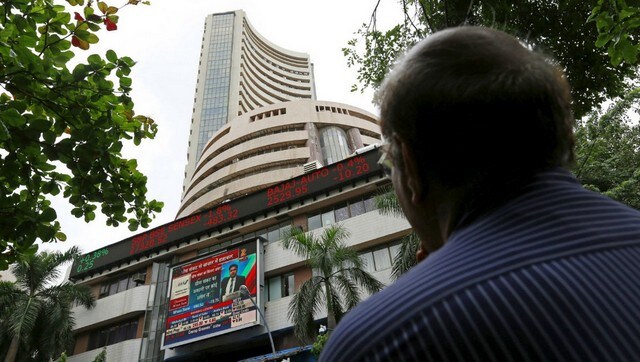 Business
The domestic market indices had opened flat, with BSE Sensex trading at 52,367.52, up by 135.09 points and NSE Nifty 50 trading at 15,712.50, up 0.14 percent
Business
On the BSE the top gainers were Titan, ONGC, Larsen and Toubro, Axis Bank, and Kotak Bank. The top laggards were IndusInd Bank, Power Grid, Bajaj Auto, Mahindra & Mahindra, and Dr Reddy