Govt allows sharing of all present, future mobile spectrum
The guidelines have clarified that only spectrum procured at market-determined rates or through auction can be shared.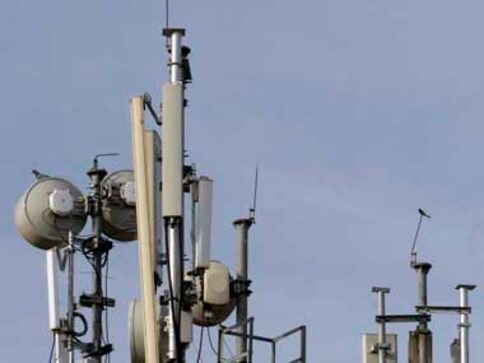 New Delhi: The government has allowed sharing of all spectrum available at present, and similar norms will apply to radiowave frequencies in new bands which will be allocated in future.
The guidelines issued by the government allow telecom operators to share even traded spectrum, which means a company can sell the right to use spectrum to other company and later share the same spectrum.
"All access spectrum, including traded spectrum, shall be sharable provided both licensees are having spectrum in the same band," the guidelines issued by the Department of Telecom said.
Access spectrum is airwaves used for transmitting wireless signals on mobile devices from mobile towers.
The spectrum sharing rules were approved by the cabinet on 12 August.
The guidelines will help in effective utilisation of the airwaves, reduce call drops and improve quality of calls as a company which has less number of customers in a circle can share it with another that has large number of subscribers under a business agreement.
"Furthermore, if more bands such as 700 Mhz are added for allocation of spectrum to access service providers through an auction process, the sharing of spectrum shall also be permitted in that band," the guidelines stated.
The spectrum sharing is allowed only among two telecom operators in the same frequency band within the same telecom circle.
At present, 2G services are being provided in 900 Mhz and 1800 Mhz, CDMA in 800 Mhz, 3G in 2100 Mhz and 4G in 2300 Mhz bands. With technological advancement, telecom operators are considering using 1800 Mhz and 800 Mhz bands for 4G services and 900 Mhz for 3G service.
The guidelines have clarified that only spectrum procured at market-determined rates or through auction can be shared.
However, in the case of Sistema Shyam Teleservices, which acquired 800 Mhz spectrum in the auction held in March 2013, will have to pay differential of the latest auction price and March 2013 one on a pro-rata basis before it starts sharing frequencies.
The statement issued on the cabinet decision said spectrum sharing will be allowed "where both sharing entities are having administratively allotted spectrum" which means spectrum is allocated to companies without auction.
The guidelines have clarified that in the case of telecom operators holding administratively allocated spectrum want to share their spectrum, then they will need to pay one-time spectrum charge demanded by DoT.
"... if the said amount is not paid due to judicial intervention at judicial forums barring any coercive action, in the interim, sharing of spectrum in such cases will also be permitted subject to submission of a bank guarantee for an amount equal to the demand raised... pending final outcome of the court case," the guidelines said.
Mobile operators will be able to provide services in the shared spectrum as allowed under their licence conditions or spectrum auction rules.
It means that though 1800 Mhz and 800 Mhz bands can be used for 4G services, telecom operators which have not purchased frequencies in these bands through auction will be able to use them only for 2G service.
For determining spectrum usage charges, levied annually on telecom operators, DoT will consider that the telecom operator are sharing their entire spectrum holding in a particular band.
The spectrum usage charge (SUC) rate of each telecom operator that has entered into a sharing pact shall increase by 0.5 percent of their adjusted gross revenue from telecom services.
The spectrum cap rules will apply to telecom operators sharing their spectrum.
According to the guidelines, the spectrum holding of any licensee post-sharing shall be counted after adding 50 percent of the spectrum held by the other licensee in the band being shared.
The spectrum cap, the limit of airwaves a telecom operator can hold for providing wireless service, is 50 percent in a spectrum band identified fit for transmitting mobile signals and 25 percent of the total such spectrum assigned in a telecom circle.
PTI