Govt's push for a digital revolution right in intent, but surface level adjustments cannot solve systemic problems
With respect to financial inclusion, mobile phones hold more potential than debit cards as 240 million Indians have an inactive bank account plus a mobile phone.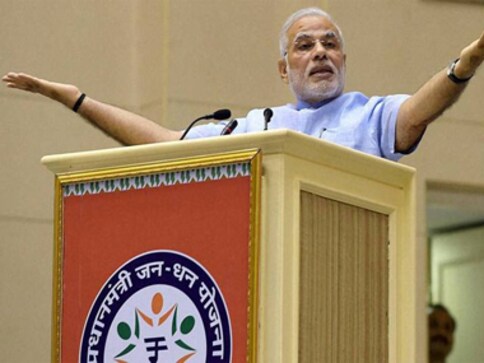 The Narendra Modi-led government's 'Digital India' campaign was first launched on 1 July, 2015. Now, two years on, it would do well to thoroughly assess the programme to track its on-ground status. And a report that could aid in this process is The Global Findex Database 2017 released by the World Bank (WB) in April 2018.
"In India the share of adults with an account has more than doubled since 2011, to 80 percent" the report noted. And highlighting the most recent period, the report stated "Between 2014 and 2017 account ownership in India rose by more than 30 percentage points among women as well as among adults in the poorest 40 percent of households."
The Global Findex Database measures financial inclusion and the impact of fintech revolution across the globe by ascertaining how adults in more than 140 economies 'make payments, save, borrow, and manage risk'.
"In India the leakage of funds for pension payments dropped by 47 percent (2.8 percentage points) when the payments were made through biometric smart cards rather than being handed out in cash", the report said, citing a research paper titled 'Building State Capacity: Evidence from Biometric Smartcards in India' by Karthik Muralidharan, Paul Niehaus and Sandip Sukhtankar.
The research paper examined the introduction of biometric authentication and electronic benefit transfers (through 'Smartcards') in two major social programs in Andhra Pradesh and found that beneficiaries spent less time collecting payments and the payments came faster and in higher proportions, while the cost-benefit analysis suggested that the smartcards 'more than justified their costs'.
But while the World Bank survey provided reasons to cheer, it also highlighted caveats.
In India, the share of account owners with an inactive account is 48 percent - the highest in the world. And the reason attributed for the same is the Jan Dhan Yojana (JDY) scheme that brought an additional 310 million Indians into the formal banking system by March 2018 but many such bank accounts remain unused. The survey, therefore, points to the fact that while opening a bank account is a necessary first step, the same cannot be equated with financial inclusion.
"Although India has dramatically increased account ownership, the country still lags on account usage. Part of the explanation might be that newly-banked JDY beneficiaries haven't started transacting" said Leora Klapper, Lead Economist, Finance and Private Sector Development, WB.
"Many adults in India still use cash for routine transactions even though they have an account and a mobile phone. Those transactions could potentially be digitised. For example: Nearly 50 million adults receive payments for the sale of agricultural goods in cash only despite owning an account as well as a mobile phone, roughly 70 million adults work in the private sector and receive wage payments in cash despite owning an account as well as a mobile phone and about 170 million adults pay utility bills in cash despite owning an account as well as a mobile phone" she added.
The Findex Database also states that India has the second largest 'unbanked population' - 190 million. 'Unbanked population' refers to those without an account at a financial institution or a mobile money provider. And the unbanked population in India is mostly represented by the poor who claim that they don't see the need for a bank account and cannot afford the costs that financial services come with.
The recurring financial costs associated with holding bank accounts was also noted in a paper titled 'Making It Easier to Apply for a Bank Account: A Study of the Indian Market' compiled by the WB that analysed the JDY scheme.
The aforementioned paper stated that even though the scheme has made it less expensive and procedurally easier to get a bank account, the recurring costs that account holders incur acts as a deterrent to maintaining the bank account.
The paper also went on to suggest two important solutions - one lies in clearly communication the documentation requirements for JDY accounts since "the vast majority of adults who cite lack of documentation as their reason for being unbanked actually do have what is needed: 94 percent report having an Aadhaar number. If unbanked adults were better informed about application requirements, they might choose to open an account."
And the second suggestion is to generate better awareness about the JDY scheme, highlighting features like zero account opening costs and no minimum deposit requirements.
Other ground reports within the country also shed light on the issues plaguing the digital financial revolution by reporting the embarrassing attempts at marking the scheme a success. When the fact that many of the bank accounts were 'zero-balance accounts' came to light, branch managers quickly turned to depositing Re 1 in order to show activity in otherwise dormant accounts.
Digitisation ensures access to quick and efficient financial services that can facilitate an individual's investments in health, education and business. It also makes seeking financial aid, whether from financial institutions or distant friends and relatives, easier in the event of emergencies like loss of employment or crop failure.
And therefore, the Modi government's push for a digital revolution is right in intent. Actions, though, are to be targeted at fixing systematic problems rather than surface level adjustments. And this will happen when the importance of the State as a player in driving economic development is recognised keeping aside the political case for investments that depends on immediate results for the sake of optics.
The 'Spotlight' section of the Findex Database noted "In India 69 percent of adults have a mobile phone", in the context of how a simple mobile phone allows the usage of mobile money accounts. So, there is hope - having access to the internet via a mobile phone brings a wide range of financial services within the reach of masses.
On a concluding note, Leora said "There are large opportunities to expand digital payments: only 12 percent of adults in India make payments using a debit or a credit card and only three percent of adults use a mobile phone or the internet to make bill payments or buy something online. And mobile phones might hold more potential than debit cards - In India about 100 million adults with an inactive account have a debit card, while nearly 2.5 times as many—240 million—have an inactive account plus a mobile phone."
Find latest and upcoming tech gadgets online on Tech2 Gadgets. Get technology news, gadgets reviews & ratings. Popular gadgets including laptop, tablet and mobile specifications, features, prices, comparison.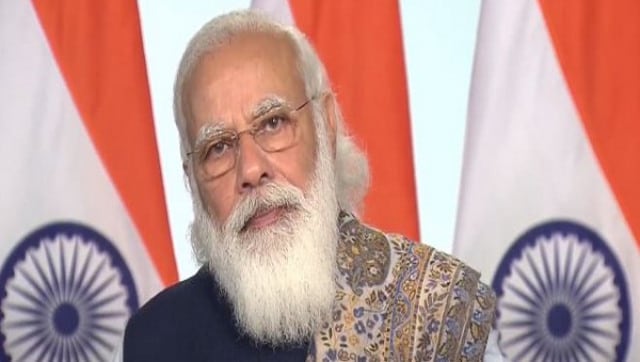 India
Modi reminded people that two doses of vaccine are very important and asked them to keep wearing masks and maintain social distancing even after receiving the jabs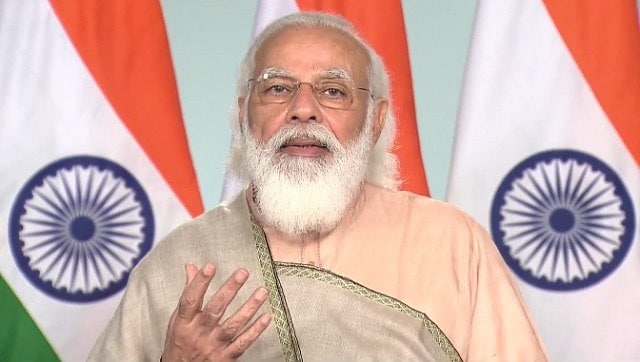 India
PM Modi said that while Makar Sankranti 'reaffirms the importance of respecting mother nature', Pongal showcases the best of Tamil culture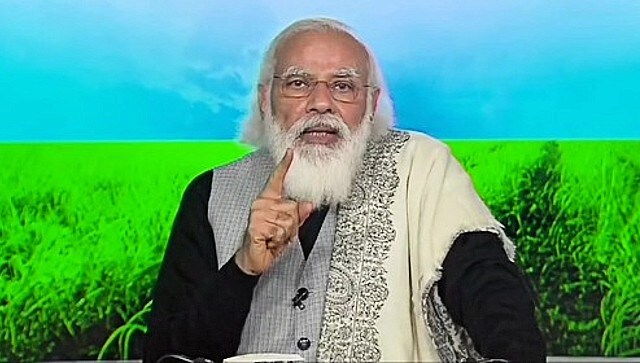 India
Addressing the WEF summit at Davos through video conferencing, the prime minister said that India is amongst the countries that have successfully controlled the coronavirus