Govt's draft e-commerce policy has come three years late; may disappoint foreign investors targeting the sector: Experts
Industry observers opine that India's upcoming e-commerce policy is three to five years late. Is it an India-first policy that aims to protect local interests?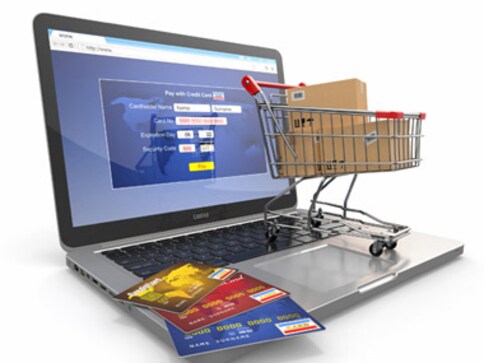 The government's e-commerce policy, when rolled out, will be a bit late in the day. That's because shopping online has become a way of life for most urban and semi-urban consumers, and has transformed the way business is being done in India.
E-commerce sales will climb about 31 percent to $32.7 billion in 2018, according to a report by marketing research firm eMarketer. And the e-commerce market in India is expected to grow to $200 billion by 2026, the report added. That growth is being fuelled by increasing internet and smartphone penetration. The ongoing digital transformation is expected to increase India's total internet user base, from 445.96 million in 2017 to 829 million by 2021, according to the Indian Equity Brand Foundation (IBEF).
There's no denying the fact that the e-commerce industry in India has grown in size and scale, attracting investments from foreign players. In a major move, US retail giant Walmart recently acquired home-grown firm Flipkart in a roughly $16 billion deal.
And murmurs from local players have risen to a chorus now, with what they term as an uneven playing ground. Therefore, in a bid to protect local players' interests, the government is working on an e-commerce policy. (Read about it here).
Deep discounting woes
The government is doing the right thing by coming out with an e-commerce policy, but the policy in the works is a mixed bag, said some analysts. They said that deep discounting has been a bane that has affected offline sales and that unregulated discounts have to be bought to an end.
The major players in the sector in India are foreign, said Sanchit Vir Gogia. "Flipkart will be owned by Walmart, Amazon is here in a big way, Paytm is backed by Alibaba, and eBay wants to enter via Snapdeal. The Japanese, the Americans and the Chinese have already invested majorly in the sector in India. The government is coming out with a policy that is three years late. If Indian entrepreneurship was to be given a boost, the government should have done that three years ago."
Gogia also felt that the industry has been under critical abuse with deep discounting, which he felt should be reigned-in. The draft policy states that any group company of an online retailer or marketplace may not be allowed to directly or indirectly influence the price or sale of products and services on its platform, a move that could completely restrict e-tailers from giving deep discounts.
Some parts of the policy are worth highlighting, said some experts.
"Consumer protection, for instance, where the government is proposing to making market places responsible and transparent from the point of view of both sellers and consumers is a good thing," said Satish Meena of Forrester. The draft e-commerce policy has suggested the creation of a central consumer protection authority to act as a nodal agency for intra-government coordination, mandatory registration of all e-commerce operators and registration of complaints.
Foreign investment could be in jeopardy
The draft policy does little to build confidence in the majority of foreign players who have spent billions of dollars in the sector in India. Is it an India-first policy that aims to protect local interests?
"That is needed too," said Saurabh Srivatsava of IAN. He said India is only doing what many other countries have done – create an environment to further domestic players' objectives. "China has done that, the European Union too. The US makes it harder for IT services from India through tough H-1B visa regulations," he said, adding that it could be argued that the government has decided on a policy that is five years late. But, it is important to note that it is working on an e-commerce policy, he said.
And considering the tough rules on investment, Srivatsava is of the opinion that no country is being forced to invest in India. "It is entirely up to investors, Eventually, how it pans out is a matter of negotiation between the two parties," he added.
The policy does not inspire confidence in global e-commerce players like Amazon, Walmart, and others. "One must not forget that foreign players have invested money in India, procurement is happening here and jobs are being created. I feel we must practice prudence before we go by a 'India First' policy," cautioned Gogia.
The government needs to strike a balance so that the global investor community is not deterred, said analysts. But Satish Meena said that the policy should be seen from a perspective of 'transparency and clarity'. The government is not putting any restrictions on foreign investment but have opened one new area on inventory, which is very interesting, he said.
The draft has recommended permitting 49 percent foreign direct investment (FDI) in the inventory-based business-to-customer e-commerce model. At present, the FDI in such businesses is prohibited and it is allowed only in the marketplace model.
The draft policy also states that that sale of country-made goods via online platforms will be promoted by permitting a limited inventory-based business-to-customer model, where goods entirely 'made in India' will be sold through Indian owned e-retail companies.
Local players happy
The policy has been hailed by local players who say it is much-needed. Some, like Samarth Agrawal, Founder and CEO, MaxWholesale, said the new policy places both domestic and international players at an equal level. "The policy aims to particularly benefit young entrepreneurs like us as it offers ease in terms of both pricing strategies and an inventory model for e-commerce companies. The policy would be highly beneficial for our business as we hold inventories that are all 100 percent produced in India."
The draft e-commerce policy is a culmination of suggestions received from industry players and industry bodies, which is a positive development and also shows that the government is interested in consulting with players in the sector, said Sandeep Padoshi, Co-founder & Director, WOW Express. "Now that there will be one regulator for all matters related to e-commerce, there will be clarity on where to go," he said.
The policy will benefit MSMEs who will now have a 'better' chance to go online, said Rajaraman Sundaresan, CEO, Aahaa Stores. "This will result in more promoters seeking funds and not worrying about losing control. The policy is a complete win-win for Indian B2B e-commerce firms as they will now have better control over pricing and inventories. Pricing will no longer be controlled by group companies," he said.
The policy is still a work in progress and the jury should refrain from listing the 'negatives' as yet. "Let's wait," added Meena.
News & Analysis
Apple and Amazon will resume their ad spending on Twitter. Apple used to spend over $100 million a year before they paused their ad spends. Amazon will also spend $100 million over a year, once Twitter makes a few security tweaks to the company's ads platform.
News & Analysis
Amazon has not been able to monetise the "smart assistance" that Alexa provides. Because they sell the Echo devices at cost, they haven't been able to make money on them as well.
World
The incident took place late on Tuesday evening at Chesapeake in the US state of Virginia. The gunman was reportedly shot and killed by the police. The Chesapeake Police Department said the number of dead and injured is still unclear and could rise