Government seeks Parliament's approval for $143 million capital injection in Air India during current fiscal year
The government last month shelved a plan to sell a majority stake in Air India due to lack of interest from bidders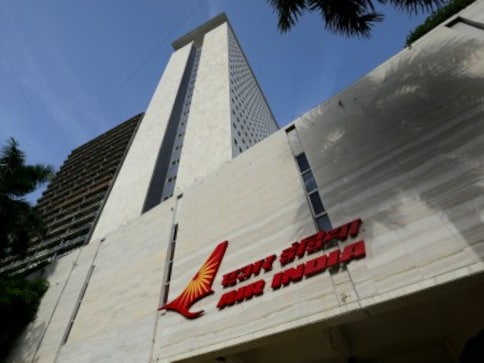 New Delhi: The government on Tuesday sought Parliament approval to inject 9.8 billion rupees ($142.87 million) in ailing national carrier Air India during the current fiscal year, after efforts to find a buyer for its 76 percent stake in the carrier failed.
The government has "sought funds for infusion of equity in Air India under (its) turn around plan," a statement tabled in the lower house of Parliament said.
To fund the capital infusion in Air India and other sectors, the government has sought Parliament's approval for an additional net spending of 59.51 billion rupees, on top of the budgeted 24.42 trillion rupees for 2018/19.
The government last month shelved a plan to sell a majority stake in the beleaguered airline due to lack of interest from bidders, in the latest setback in its ambitious efforts to rescue the carrier that has been kept afloat for years using taxpayer funds.
The sale was also key to Prime Minister Narendra Modi's plans to help keep the fiscal deficit at 3.3 percent of GDP, a goal already under pressure from giveaways to farmers and other welfare benefits ahead of the 2019 national elections.
An Air India source told Reuters on Monday that it had sought 21.21 billion rupees ($309 million) of additional equity from the government for 2018/19 to make pending payments to its vendors.
Junior Civil Aviation Minister Jayant Sinha had said last month the government will continue to support the loss-making airline's financial requirements while it works on alternatives. The minister didn't give a specific timeline for a new plan.
Air India, which employs some 27,000 staff, said this month it was seeking a short-term loan of 10 billion rupees ($148 million) so it can continue day-to-day operations.
The carrier had debt worth 487.81 million rupees ($7.16 billion) as of March 31, 2017.
India
Speaking at the InFinity Forum, he said technology is bringing a big shift in finance, and mobile payment last year exceeded ATM withdrawals.
India
Criticisisng the previous governments, Prime Minister Narendra Modi said for years development schemes had not been completed in Bundelkhand, and that now people were seeing a government working for them for the first time
India
Details accessed by News18 show that the main airport access will have a public transportation centre, a Metro station and a high-speed rail station.