Government did not assess impact, after effects of demonetisation, says Minister of State in Lok Sabha
Since the government had not assessed or studied the impact and after effects of demonetisation, providing details of its impact or after impact does not arise
The government did not assess the impact of demonetisation, the government's most disruptive move that instantly invalidated 86 percent currency in the circulation or about Rs 15.44 lakh crore. This was the government's response in Lok Sabha to a question by P Karunakaran, CPI MP from Kasargod in Kerala and Tej Pratap Singh Yadav of Samajwadi Party from UP's Mainpuri constitutency.
Since the government had not assessed or studied the impact and after effects of demonetisation, providing details of its impact or after impact does not arise, the Minister of State for Finance Pon Radhakrishnan said.
As per data published in Annual Report 2017-18 of the RBI, the total value of Specified Bank Notes (SBNs) in circulation as on 8 November, 2016 post-verification and reconciliation, was Rs 15,417.93 billion and the total value of SBNs returned from circulation was Rs 15,310.73 billion, said Radhakrishnan.
Business
On 14 April, police raided the residence of former Bengaluru City Corporation corporator V. Nagaraj and seized Rs.14.8 crore of demonetised notes.
India
Did demonetisation do more good than bad? Watch a panel discussion here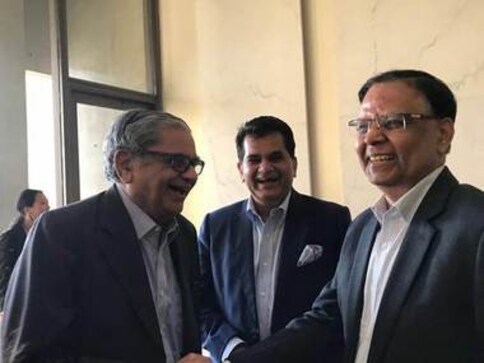 World
"The mistake economists made is that they don't talk to the people! They just talk to each other and rush in, you know…", Bhagwati, the doyen of trade theorists with a reputation for skewering his enemies, said at Columbia University in New York.