Google, Walmart hit by India's move to limit some digital payments players
By Sankalp Phartiyal and Nupur Anand DELHI/MUMBAI (Reuters) - Global tech giant Google on Friday criticised India's move to cap the share of transactions some companies within the country's digital payments space can account for, saying it would hinder the nation's burgeoning digital payments economy. Google's criticism came after India's flagship payments processor the National Payments Corp of India (NPCI) on Thursday said third-party payments apps, from Jan. 1, will not be allowed to process more than 30% of the total volume of transactions on state-backed United Payments Interface (UPI) framework, which facilitates seamless peer-to-peer money transfers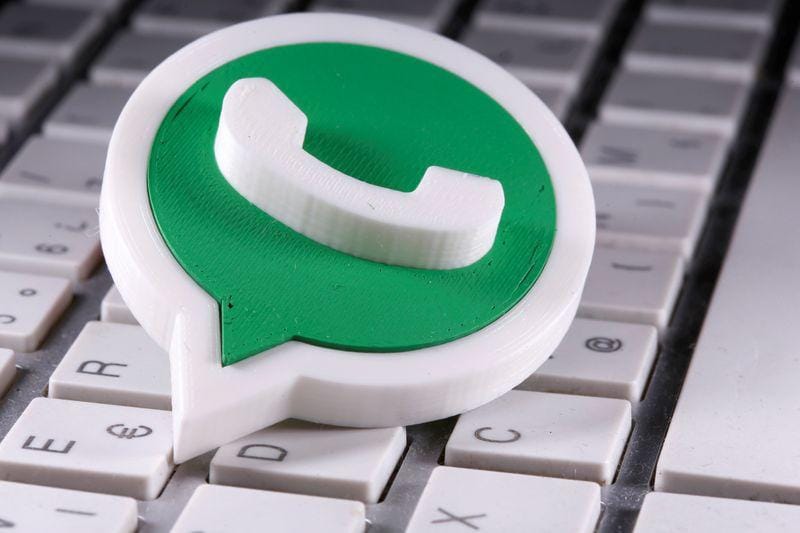 By Sankalp Phartiyal and Nupur Anand
DELHI/MUMBAI (Reuters) - Global tech giant Google on Friday criticised India's move to cap the share of transactions some companies within the country's digital payments space can account for, saying it would hinder the nation's burgeoning digital payments economy.
Google's criticism came after India's flagship payments processor the National Payments Corp of India (NPCI) on Thursday said third-party payments apps, from Jan. 1, will not be allowed to process more than 30% of the total volume of transactions on state-backed United Payments Interface (UPI) framework, which facilitates seamless peer-to-peer money transfers.
The move will likely stymie the growth of payments services offered by Facebook, Alphabet's Google and Walmart, while boosting the likes of Reliance's Jio Payments Bank and SoftBank-backed Paytm, which are armed with bank permits.
More than 2.07 billion UPI transactions were processed in October, according to NPCI, with Walmart's PhonePe accounting for just over 40% of those transactions. Google Pay was a close second, with rivals like Paytm and dozens of others splitting the remaining 20% share.
Companies such as PhonePe and Google, which currently exceed NPCI's stipulated cap, will get two years to comply with the new rules.
"This announcement has come as a surprise and has implications for hundreds of millions of users who use UPI for their daily payments and could impact the further adoption of UPI and the end goal of financial inclusion," Sajith Sivanandan, Business Head at Google Pay, India, said in a statement.
The new caps do not apply to Reliance's Jio Payments Bank, or to Paytm, which have niche banking licences and do not fall into the "third-party apps" category.
"This plays to the whole theory of foreign players versus Indian, at some level," said a senior executive at a digital payments company, who asked not to be named. "Why could the NPCI not say the cap was for all players, why just the third-party app providers?"
A spokesman for Paytm said NPCI had taken the right measures for the growth of the UPI system.
"The transactions volume cap put on various payments apps will make sure that NPCI has de-risked and diversified the UPI platform," he said.
NPCI did not immediately respond to an email seeking comment. Walmart and Reliance did not respond to requests seeking comment.
FACEBOOK STYMIED
The new rules came as NPCI finally granted Facebook approval to launch WhatsApp payments in India, clearing a limited rollout of the service to 20 million users.
While the long-delayed approval is a reprieve for Facebook, the limited rollout thwarts WhatsApp push into payments in its largest market with over 400 million users.
Still, the Menlo Park, California-based firm welcomed the approval on Friday stating that the WhatsApp and UPI combination would boost rural participation in the digital economy.
Ram Rastogi, a digital payments strategist and former NPCI executive, said NPCI's move to cap transactions for each third-party payments providers would foster healthy competition.
"If just two technology service providers (PhonePe and Google Pay) are capturing about 80% of the market share then it poses systemic risks and NPCI's move to put a limit is aimed at correcting that," Rastogi said.
The move to limit some players comes at a time when Google already is coming under intense scrutiny in India, where it faces at least four major antitrust challenges.
The restrictions are also expected to help regulators limit any potential cybersecurity threats.
"It is important that there is more competition which makes the space less vulnerable and leads to better controls," said Abizer Diwanji, EY's India head for financial services.
(Reporting by Sankalp Phartiyal and Nupur Anand; Additional reporting by Abhirup Roy and Sudarshan Varadhan; Editing by Euan Rocha, David Evans and Mark Potter)
This story has not been edited by Firstpost staff and is generated by auto-feed.
Find latest and upcoming tech gadgets online on Tech2 Gadgets. Get technology news, gadgets reviews & ratings. Popular gadgets including laptop, tablet and mobile specifications, features, prices, comparison.
World
ADDIS ABABA/NAIROBI (Reuters) - Ethiopia's military is fighting battle-hardened troops in the northern Tigray region, threatening stability around the Horn of Africa. Here are some facts on the forces: THE NATIONAL MILITARY: THE ENDF The Ethiopian National Defence Force (ENDF) has around 140,000 active personnel, the vast majority of them in the army, according to the Janes security data group. Its troops have been tested by Islamist militants in Somalia and rebel groups in Ethiopia's border regions, as well as a two-year border war with Eritrea followed by an 18-year standoff that only ended in 2018.
World
ISTANBUL (Reuters) - Turkey's President Tayyip Erdogan said on Tuesday that the government will impose tighter measures to fight with the coronavirus and impose partial lockdowns on weekends across the country. Speaking after the cabinet meeting, Erdogan also said all schools will remain closed until the year-end and all restaurants will only work by delivery
World
BRASILIA (Reuters) - Brazilian President Jair Bolsonaro said on Tuesday his government in coming days will name countries that are importing wood illegally extracted from the Amazon. Addressing a BRICS summit of big developing economies, Bolsonaro said Brazilian police had developed a way of tracking wood exported from the Amazon using isotopes.