Goodricke looking to buy more tea gardens in Assam
Initially, the company targeted production capacity of two million, but then again it depends on the right garden
Kolkata: Goodricke Group Ltd on Thursday said that it is looking to buy more tea gardens in Assam.
"We are planning to expand our footprint in Assam, looking for more gardens as we currently have only two gardens there... we are hopeful that by next year more gardens will be on sale and we will find gardens at right prices and right locations," said Managing Director and CEO A.N. Singh.
Initially, the company targeted production capacity of two million, but then again it depends on the right garden, he said.
On the Darjeeling unrest and continued suffering of the industry, Singh said, "It was the first time in history, that it has happened during the pre-second flush and the post-second flush crop which is totally washed off.
"As of now, we as a group, have lost Rs 20 crore of revenue and are expecting to lose almost half the crop. Even if we can open in the first half of August, then also we will have losses."
According to Singh, what will happen now is that tea from other places which are similar to Darjeeling would make their way through, like teas from the neighbouring countries.
"Once the original tea is replaced by the blend, it would lose the market favour, and this is only our biggest fear," he added.
The company is looking for space in Kolkata for launching a tea lounge, like two of them, it has in Bhopal, and one each in Indore and Kurseong, Singh said.
Addressing shareholders in the 41st annual general meeting, Group Chairman P.J. Field said: "The branded tea business had an excellent performance during the yaer in spite of stiff competition in the package tea market."
Singh said packet tea business of Goodricke contributes 25 per cent of its total revenue and it does almost 8 million kilos of branded business.
India
The state's positivity rate also rose from Friday's 26.34 percent to 29.60 percent, portending a grim battle against the disease ahead, with the Gangasagar fair, a huge congregation of common people and seers having begun today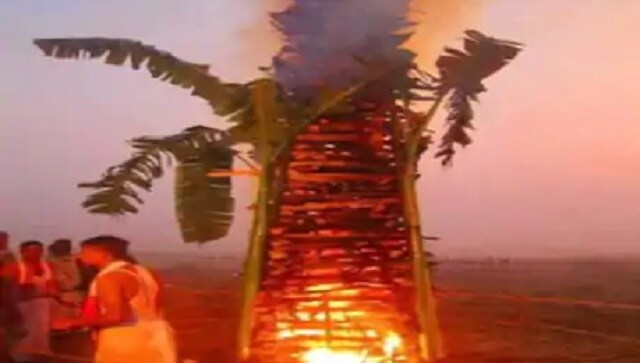 India
While Assam will be celebrating Magh Bihu, Makar Sankranti celebrations will take place in several ways across the country
First Cricket News
Starc, who last played in the IPL in 2015, said he hasn't made the decision yet but entering his name for the league's mega auction, the nominations for which close on Friday, is "certainly on the table."