There is a good news in rising bank NPAs and for that Rajan should get the credit
Even though it might cause pain in the immediate future, it's good that banks are forthcoming in recognising bad loans, since this can help addressing the hidden rot in their books.
The spike in bad loans reported by state-run banks, including State Bank of India (SBI) in the December quarter, has sent panic waves in the stock market.
Shares of most of the government banks have been dumped by investors as reports of high non-performing assets (NPAs) triggered selling. The spike in bad loans is likely to continue for a few more quarters given that the Reserve Bank of India (RBI) has given a deadline of March 2017 for banks to declare all bad loans on their books. This is one reason why banks are aggressively reporting NPAs from now onwards.
SBI has reported gross NPAs at 5.1 percent compared with 4.15 percent in the preceding quarter, while another bank Union Bank of India reported 7.05 percent against 6.12 percent on a quarterly basis. Higher provisions associated with increase in bad loans pushed down the net income of by substantial margin for both banks. Under norms, banks need to set aside money, known as provisions, against possible future losses and existing non-performing loans.
Even though it might cause pain in the immediate future, it's good that banks are forthcoming in recognising bad loans, since this can help addressing the hidden rot in their books. What RBI governor Raghuram Rajan wants banks to do is state the problem upfront, and not postpone it.
"We have to clean up the balance sheets (of banks). They will emerge from the clean up stronger and healthier," Rajan said at an event in Mumbai on Thursday.
"As we clean up, we have to make sure that this (increase in NPAs) doesn't happen again. Strengthening board and management (of banks) will help loan evaluation and monitoring," Rajan said.
Hidden NPAs of banks have been a bigger concern for the regulator than the declared ones, since no one had actual estimate of the extent of bad loans in the banking system.
"Deep surgery needed to clean up balance sheets; NPA recognition is anaesthetic to do surgery," said Rajan.
Banks typically prefer to postpone the problem by technically retaining many NPAs as performing ones to show a good book. But, as Rajan has been cautioning banks, this would result in larger problems in future due to accumulation of bad assets that aren't recognized as bad yet.
To date, the reported gross NPAs of Indian banks stand at around Rs 3 lakh crore, while restructured assets (under CDR and bilateral channels) together would constitute almost double amount. On the whole, the total stressed assets in the banking system would be in 10-12 percent of the total bank loans given for banks. But, this isn't all.
More skeletons will tumble out of the closet when banks fully declare the NPAs in their books. The earlier leeway banks used to enjoy to push bad assets to restructured loan category is no longer available now since the RBI has asked banks to treat fresh restructured loans at par with bad loans.
If one looks at the October-December quarter numbers of banks, lenders have already started to aggressively recognize bad assets, even though it meant huge hit on their net profit and bloodbath in the stock market. At least three public sector banks (PSBs), Central Bank of India, Allahabad Bank and Dena Bank posted huge losses in the October-December quarter on account of a sharp increase in bad loans, while Punjab National Bank (PNB), India's second largest state-run bank, logged a significant fall in its profit.
PNB reported gross non-performing assets (NPAs) of 8.47 percent for the December-quarter. This is the highest level of bad loans the bank has recorded at least in 11 years. High bad loans result in high provisioning, the money every bank needs to set aside to cover their future losses, which more than doubled for PNB to Rs 3,776 crore in the third quarter from Rs 1,468 crore in the year-ago quarter. As a result, the net profit of the bank plunged 93.4 percent to Rs 51 crore in the third quarter, compared with Rs 775 crore in the corresponding period in last year. This is arguably one of the worst quarterly results of PNB in recent years.
Similarly, Central Bank of India logged a loss of Rs 836.62 crore for October-December 2015-16, against a profit of Rs 137.65 crore in the third quarter of the previous fiscal with its GNPAs rising to 8.95 percent of the gross advances during the quarter, as against 6.2 percent a year ago.
Similarly, Dena Bank reported a loss of Rs 662.85 crore for the third quarter as against net profit of Rs 76.56 crore in the same quarter last year, after it witnessed its GNPAs jumping to 9.85 percent from 5.61 percent in the year-ago period. Allahabad Bank's loss stood at Rs 486.14 crore for the third quarter, hit by 6.40 percent GNPAs (from 5.46 percent) and subsequent provisions.
While it is a good sign that banks are finally willing to acknowledge the problem, it doesn't mean the issue is resolved. How to repair such a huge stock of bad assets is a billion dollar question before the industry, the government and the regulator. Any chances of recovery depend on the revival in the economy itself and how effectively the banking system is equipped with tools to take on crony promoters, who have been using the banking system to their advantage. The creation of the proposed bankruptcy code can help since this will provide ammunition to banks to deal with future case of defaults.
But, dealing with the existing chunk of defaulters, many of them are wilful defaulters (promoters who have the ability to pay back but wouldn't do so) would require tremendous political will and effective judicial mechanism to deal with disputes between banks and defaulters. The delay in dealing with disputes between banks and corporates significantly impacts the value of the underlying asset and by the time banks manage to initiate recovery process, there wouldn't be much to recover. A perfect example is the Kingfisher case, where a group of 19 large banks are still struggling to make any meaningful progress in the recovery of Rs 7,000 crore loan for liquor-baron Vijay Mallya, who is fighting lenders in the court.
As Firstpost highlighted in an earlier article, the current spike in the bad loans on the books of banks is an indication of the deeper stress within the banking system, accumulated over a longer period. The government should be worried the most since over 90 percent of the total bad loans of Indian banks is on the balance sheets of state-run banks, in which it is the majority owner.
One must give credit to RBI governor Rajan for calling a spade a spade and putting an end to the practice of banks masquerading NPAs as good loans by recasting them.
Data contribution by Kishor Kadam
Subscribe to Moneycontrol Pro at ₹499 for the first year. Use code PRO499. Limited period offer. *T&C apply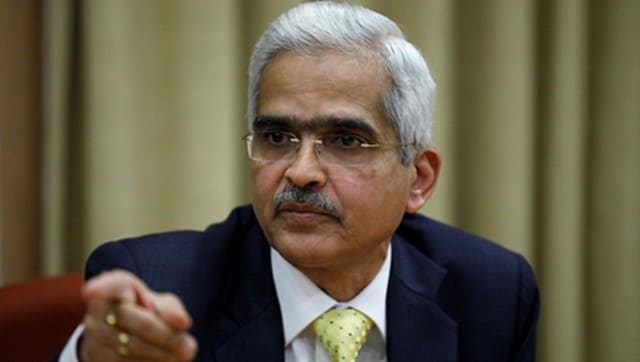 Business
Das said that such coordination is needed because both the Centre and states impose taxes on fuel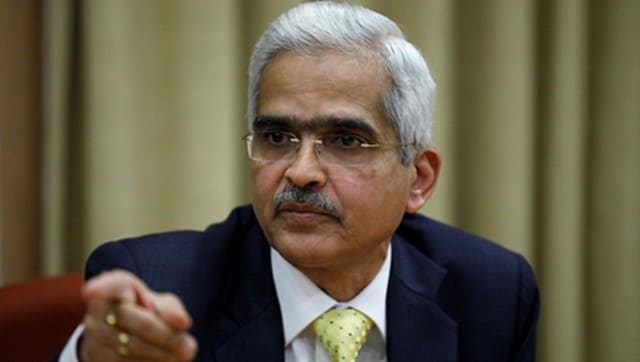 Business
The RBI governor said: 'We have certain major concerns about cryptocurrencies. We have communicated them to the government. It is under consideration in the government and I do expect and I think sooner or later the government will take a call and if required Parliament also will consider and decide'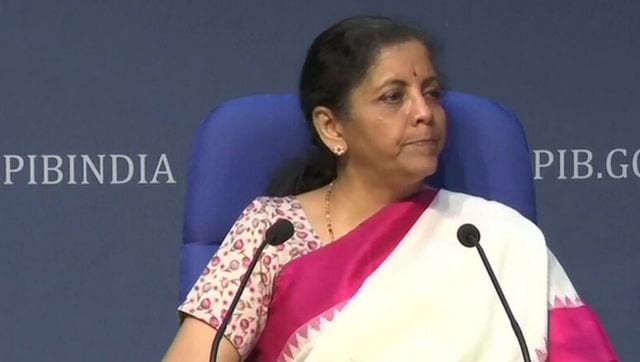 Business
The AIBEA said the move will make it more difficult for public sector banks to lend to weaker and priority sectors at concessional rates of interest