Good management: US cos retain global crown, Indian firms poorly run
The research found Brazil and China were slightly ahead of India with scores on an average of 2.67. The study however, took pains to point out that even bottom-ranking India has firms that boast world-class management practices.<br /><br />
New York: When it comes to good management the US is on the top of the world followed by Germany, Japan, Sweden and Canada, while China's tail of poorly run firms is shorter than India's, says a study by Stanford University professor Nicholas Bloom and John Van Reenen of the London School of Economics.
Bloom and Van Reenen have focused on three boilerplate management techniques - setting targets, rewarding performance and measuring results - and weighed the performance of over 10,000 firms in 20 countries against these three metrics. The Economist reported that 150 researchers have been employed to "guarantee the robustness" of the ongoing study's results.
"American firms are incredibly well-managed on our chart. They have the best management practices in the world," Bloom told Fox Business News Network.
"There's been a lot of pessimism around America losing its global crown, and that the 21st century will be the Chinese century, but the US has a massive advantage. Businesses are creative, innovative and also incredibly well-managed, making a lot of money at home and abroad," Bloom told the network.
The researchers say the US has the highest management practice scores on average, followed by Germany, Japan, Sweden, and Canada; trailed by a block of mid-European countries - France, Italy, Ireland, the United Kingdom, and Poland - and Australia. At the bottom, are Greece and Portugal, along with developing countries like Brazil, China, and India.
Messrs Bloom and company earlier looked at how a sample of 695 randomly chosen US manufacturing ?rms with 100 to 5,000 employees stacked up against 620 similarly sized Indian ones in the textile industry.
"The results reveal a thick tail of badly run Indian ?rms, leading to a lower average management score (2.69 for India versus 3.33 for US ?rms). Indian ?rms tend not to collect and analyze data systematically in their factories, they tend not to set and monitor clear targets for performance, and they do not explicitly link pay or promotion with performance," wrote Bloom, Benn Eifert, Aprajit Mahajan, David McKenzie and John Roberts in The Quarterly Journal of Economics.
The research found Brazil and China were slightly ahead of India with scores on an average of 2.67. The study however, took pains to point out that even bottom-ranking India has firms that boast world-class management practices.
Bloom says good managers collect data and analyze it frequently to spot problems, before they get out of control. He also pointed out that incentives are what separate the US from countries like Japan or India. Bloom says in Japan, employees are usually promoted based on tenure, rather than on performance alone, which he says is unfavorable.
"Good performers should get noticed and rewarded. Data should be used to evaluate people for pay increases and promotions," Bloom told Fox Business News Network.
Find latest and upcoming tech gadgets online on Tech2 Gadgets. Get technology news, gadgets reviews & ratings. Popular gadgets including laptop, tablet and mobile specifications, features, prices, comparison.
Sports
Bayern Munich's title defense of German Cup will begin against one of four teams from the Middle Rhein wine-making region in western Germany – Alemannia Aachen, FC Düren, Viktoria Arnoldsweiler or FC Pesch.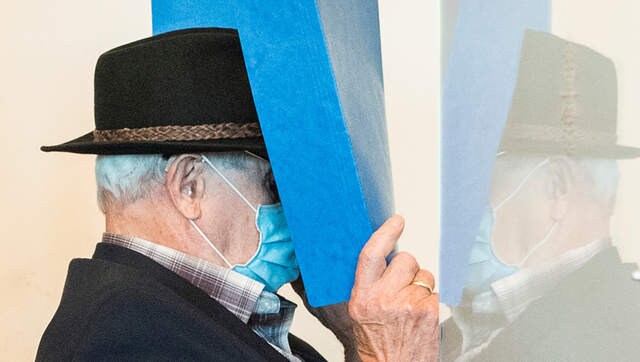 World
Bruno Dey was convicted of 5,232 counts of accessory to murder by the Hamburg state court, news agency dpa reported
World
The National Institute for Space Research recorded 6,803 fires in the Amazon rainforest last month, compared to 5,318 in the same month of 2019.