Goldman, JPMorgan, four others must face stock lending antitrust case
By Jonathan Stempel NEW YORK (Reuters) - A U.S.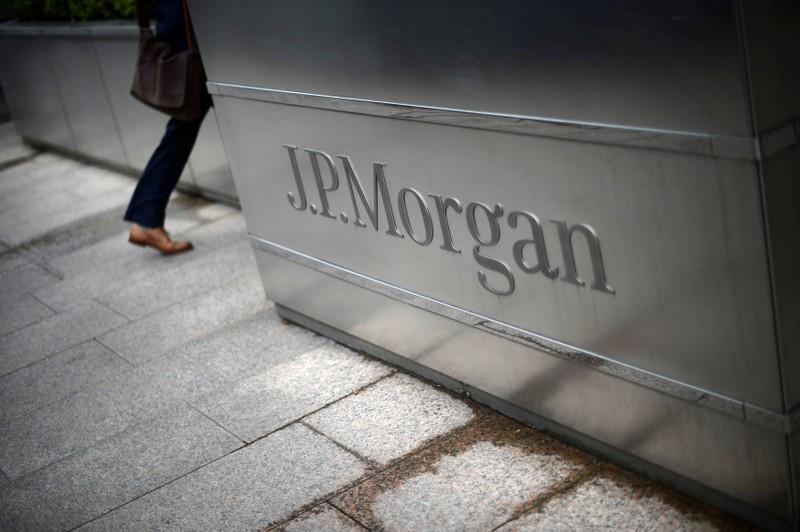 By Jonathan Stempel
NEW YORK (Reuters) - A U.S. judge on Thursday ordered Goldman Sachs Group Inc , JPMorgan Chase & Co and four other large banks to face an antitrust lawsuit by investors who said they conspired to stifle competition in the nearly $2 trillion stock lending market.
U.S. District Judge Katherine Polk Failla in Manhattan rejected the banks' arguments that the investors, led by several pension funds, made implausible allegations and sued too late, and that the defendants' activity was reasonable.
The plaintiffs accused units of Goldman, JPMorgan, Bank of America Corp , Credit Suisse Group AG , Morgan Stanley and UBS Group AG of conspiring since 2009 to keep the stock lending market "in the stone age" by boycotting the startup platforms AQS, Data Explorers and SL-x.
They said the banks did this by using their positions on the board of co-defendant EquiLend LLC to co-opt that company as a vehicle to maintain monopoly control over the market and, as a result, charge excessive fees to investors.
The banks countered that the plaintiffs merely alleged that "continuing to execute stock loans under existing standards and rules" somehow amounted to an illegal conspiracy.
But in her 93-page decision, Failla found sufficient "direct evidence" from the plaintiffs to suggest an illegal conspiracy and let them continue their proposed class-action case.
"This dispute boils down to whether the allegations concern conduct by EquiLend alone, or conduct undertaken by the prime broker defendants using EquiLend," Failla wrote. "The amended complaint adequately pleads that defendants' concerted actions amounted to an unreasonable restraint on trade."
Michael Eisenkraft, a lawyer for the plaintiffs, said in an email: "We are pleased with the judge's ruling and look forward to prosecuting the case."
The banks have four weeks to formally answer the complaint by the Iowa Public Employees' Retirement System; California's Los Angeles County Employees Retirement Association, Orange County Employees Retirement System and Sonoma County Employees' Retirement Association; and Torus Capital LLC.
The case is Iowa Public Employees' Retirement System v. Merrill Lynch, Pierce, Fenner & Smith Inc et al, U.S. District Court, Southern District of New York, No. 17-06221.
(Reporting by Jonathan Stempel in New York; Editing by Tom Brown)
This story has not been edited by Firstpost staff and is generated by auto-feed.
Find latest and upcoming tech gadgets online on Tech2 Gadgets. Get technology news, gadgets reviews & ratings. Popular gadgets including laptop, tablet and mobile specifications, features, prices, comparison.
Business
SHANGHAI (Reuters) - Tesla is planning to export Model 3 vehicles made in China to Asian and European markets, two sources familiar with the matter told Reuters on Friday. The U.S.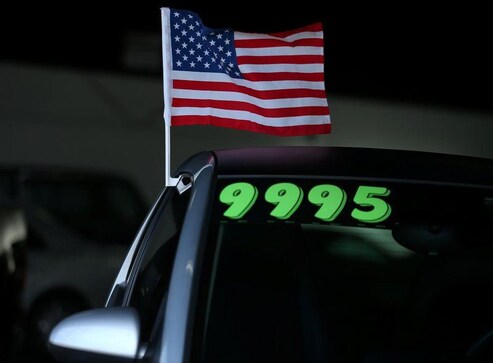 Business
By Lucia Mutikani WASHINGTON (Reuters) - U.S. consumer prices rose solidly in August, with the cost of used cars and trucks accelerating by the most in more than 51 years likely as Americans shunned public transportation because of fears of contracting COVID-19
Business
By Tanishaa Nadkar and Pushkala Aripaka (Reuters) - Life and general insurer Aviva is offloading its Singapore business to a consortium led by Singapore Life, for S$2.7 billion ($1.98 billion), as the London-listed firm sharpens its focus on Britain, Ireland and Canada.