Gold outlook on Dhanteras: Korean standoff sets floor for price; Indian buyers seen re-emerging after note ban
Farm incomes will finally be looking up this year and result in more demand for gold and silver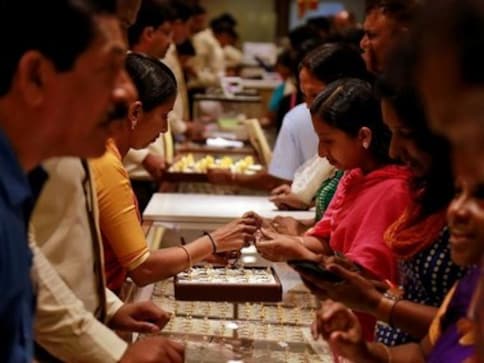 Gold and Silver have done well, but not as much as equities in 2017 so far. Emerging markets such as India and China also being the largest consumers are seeing a jump in per capita income, and this is hugely supportive for gold prices in the next couple of years. Gold prices fell on Tuesday, pressured by a firmer dollar but worries over geo-political tensions in the Middle East and on the Korean peninsula kept further losses in check .
It is proved to be a preferred asset to be in times of economic and geo-political uncertainty too, as preference shifts towards having more gold in the portfolio. It has delivered close to a CAGR of 11 percent over the last 10 years.
Three important demand drivers constitute the overall physical demand for jewellery. Akshaya Trithya, Dhanteras and the marriage season.
Dhanteras, is a popular festival of Hindus when they buy gold and utensils and worship Goddess Lakshmi on the occasion. Goddess Lakshmi, who is regarded as the goddess of wealth, is welcomed into homes and people light diyas in their homes to celebrate this day. It is believed that worshipping her will bring wealth and good fortune in the house. Lord Kuber, the God of treasure, is also worshipped today by many. People purchase gold or silver jewellery, utensils and new clothes on this day.
Investment demand, on the other hand, tends to increase in the international markets during periods of uncertainty, and tapers down when risk appetite picks up. The sovereign bond schemes and other schemes managed to mop up some of the investment demand.
The zero-yielding status which used to repulse investors allocating portfolios in gold has been erased thanks to the government's schemes.
The previous year, was daunted with many issues, mainly the disclosures for purchases above Rs 50,000 to be notified, excise duty levies, international prices dented by prospects of rate hikes in the US and back-to-back monsoon failures adding to the bleak situation. None of them seem to be a issue now.
Post demonetisation, things have been looking up for gold. The year so far has had good monsoons though in some places it has been deficient, but still far better than the previous year. Farm incomes will finally be looking up this year and result in more demand for gold and silver. The government in its recent notification removed the restrictions on disclosure for gold buyers.
The North Korean tensions have put a floor for prices, while the possibility of a rate hike in December and more hikes in 2018 have put a cap to the upside. The seasonal buying is expected to be robust compared with the previous two years with buyers re-emerging and the overall economic prospects brightening further for the country.
The dollar made a six-year low in September and gold prices also made a yearly high around that time. But, ideally, gold prices should have also made a six-year highs going by the inverse correlation to the dollar, which it did not. Gold had been rallying on the tense stand-off and exchange of rhetoric between the US and North Korea. Unless the North Korean tensions escalate, there is less chances of any upside till the end of the year for bullion.
In the international markets gold could hover between $1,245 and $1,345 in the short term with the bias more towards drifting lower. In the domestic markets MCX gold prices should move in the Rs 28,500-30,500 range in short term.
Find latest and upcoming tech gadgets online on Tech2 Gadgets. Get technology news, gadgets reviews & ratings. Popular gadgets including laptop, tablet and mobile specifications, features, prices, comparison.
World
In a surreal scene of chaos and glee, hundreds of Trump loyalists roamed the halls, taking photos and breaking into offices. No police officers were in view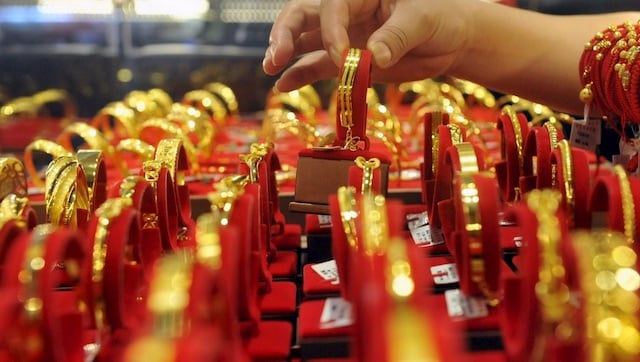 Business
All India Gem and Jewellery Domestic Council chief Ashish Pethe said the EMI facility should be extended to their industry and to increase the cash purchase limit to Rs 1 lakh from Rs 10,000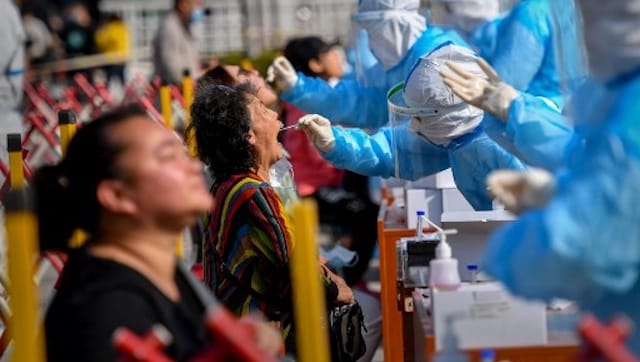 World
Beijing has been proactively questioning the widely-held view that the deadly outbreak broke out in a wet market in Wuhan where the live animals are sold