Gold imports plunge 60.5% to $6.08 bn in Apr-Aug as prices slide
Gold imports stood at $15.42 billion in April-August of 2015
New Delhi: Gold imports more than halved to $6.08 billion in the first five months of 2016-17, which is expected to keep a lid on the current account deficit.
The sliding prices of the precious metal in global and domestic markets are seen to be at work. Gold imports stood at $15.42 billion in April-August of 2015.
The in-bound shipments contracted for the seventh straight month in August by 77.45 percent to $1.11 billion, according to commerce ministry data.
The contraction in imports helped narrow trade deficit to $7.67 billion in August 2016, the lowest in three months, as against $12.34 billion in August 2015.
India is one of the largest gold importers in the world and the imports mainly take care of demand of the jewellery industry.
For the full year, CAD stood at $22.1 billion, 1.1 percent of GDP, as against $26.8 billion, 1.3 percent, in 2014-15.
As per the data, silver imports too went down to $130.32 million in the month under review as against $363.41 million in the same month last year.
In volume terms, the country's total official gold imports declined to 60 tonnes in April-July of this fiscal, much lower than 250 tonnes in the year-ago period.
India, the world's second-biggest gold consumer after China, imported 650 tonnes in 2015-16.
During August, gems and jewellery exports grew by 7.58 percent to $3.6 billion.
Economy
The blame for the rupee's freefall was largely attributed to concerns over India's wide current account deficit (CAD). India's CAD for 2012- 13 was 4.8 percent of GDP, the highest on record for a full fiscal year.<br /><br />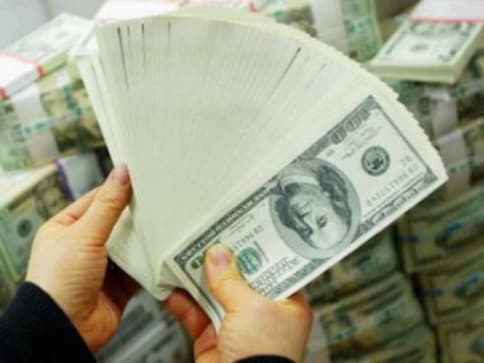 Business
India's current account deficit is likely to rise to 3 percent of GDP in the July-September quarter of current fiscal, from 2.4 percent in the preceding quarter, driven mainly by high crude oil prices, ICRA said
Economy
The gap typically widens in the June quarter from the previous quarter due to seasonal factors including lower exports. In the June quarter last year, the current account deficit was $17.1 billion.<br /><br />