Gold falls to 5-month low on dollar appreciation, US rate hike worries
A broad sell-off in global commodities and surging bond yields on speculation a splurge of US infrastructure spending could stoke inflation, sent the metal dipping nearly 3 percent on Friday
Gold fell 1 percent on Monday to hit its lowest in over five months, pressured by a stronger US dollar and expectations the Federal Reserve will raise interest rates in December.
Spot gold was down 0.6 percent at $1,218.90 an ounce by 0245 GMT. The metal fell as much as 1 percent to $1,213.15 an ounce earlier in the session - its lowest since 3 June.
US gold futures slipped 0.5 percent to $1,218.50 per ounce.
A broad sell-off in global commodities and surging bond yields on speculation a splurge of US infrastructure spending could stoke inflation, sent the metal dipping nearly 3 percent on Friday.
U.S. Treasury futures declined to 10-month lows on Friday as bond investors worried that US President-elect Donald Trump would enact policies that increase inflation, which reduces the value of debt.
"What we're seeing today is the continuation of long liquidation going through the market," said Jeffrey Halley, senior market analyst at OANDA.
"People seem to have unwound their Trump-risk and are now talking more about 'Trumpfation', with Trump's fiscal policies that he wants to enact with all this infrastructure that would push up inflation and that would push up borrowing rates and yields in the States," Halley said.
"When yields go up in the U.S., the appeal of other assets, such as gold ... becomes less."
Meanwhile, the dollar rose to a nine-month high against a basket of major peers early on Monday.
Fed Vice Chair Stanley Fischer said on Friday that US economic growth prospects appear strong enough for the Fed to proceed with a gradual increase in interest rates.
Gold is highly sensitive to rising rates, which lift the opportunity cost of holding non-yielding assets such as bullion, while boosting the dollar, in which it is priced.
"I think with a stronger dollar and high U.S. dollar yields, gold is going to continue to stay under quite a lot of pressure now," Halley added.
Spot gold may find support in a zone of $1,204-$1,210 per ounce and bounce moderately before falling, as suggested by its wave pattern and a Fibonacci ratio analysis, according to Reuters technical analyst Wang Tao.
Silver was down 0.7 percent at $17.22 an ounce. Earlier in the session, it touched its worst since June 9 at $17.00.
Platinum was nearly unchanged at $939.50 an ounce and palladium was down 0.2 percent at $671.00.
Find latest and upcoming tech gadgets online on Tech2 Gadgets. Get technology news, gadgets reviews & ratings. Popular gadgets including laptop, tablet and mobile specifications, features, prices, comparison.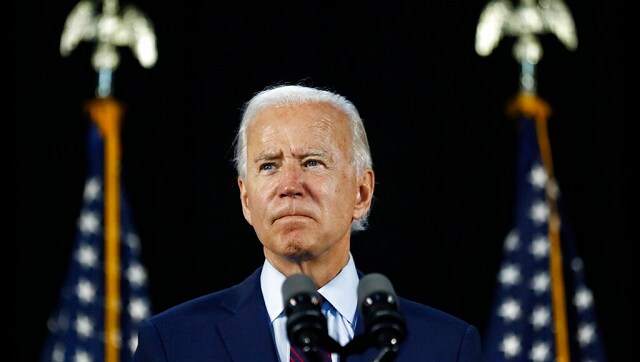 World
There is scant evidence for the defection of Democratic voters towards Trump, contrary to popular narratives that have surfaced in the media ahead of the 3 November presidential polls
World
Physicians and administration officials have contradicted one another. They have contradicted themselves. They have moved and muddled the timeline of his first symptoms and treatments. They have given us every reason to wonder about a cover-up
World
Pitching for Democratic presidential nominee Joe Biden, the former first lady made an impassioned plea through a 24-minute video, saying that the country is in chaos and the voters should know what is at stake