Godrej group eyes acquisition in consumer product segment in developing nations
Godrej said businesses have been growing but growth was lower in the last couple of years due to bad monsoon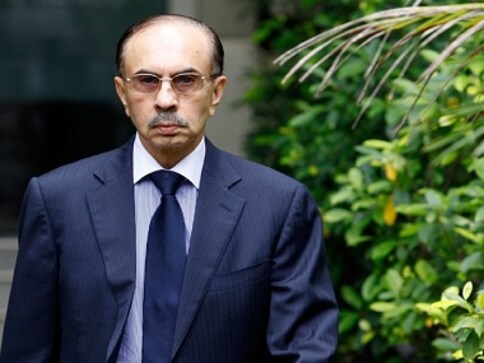 Kolkata: The Godrej Group is focusing on the inorganic growth route and feels it is a good time to go for more acquisitions, Chairman Adi Godrej said.
"We are putting lot of emphasis on inorganic growth route. We acquired few businesses last year in agro and consumer segments. Our growth through inorganic route will be good over the next few years," said Godrej.
"Inorganic growth would be made mainly through acquisitions. Globally things are not doing well; you can acquire businesses at lower cost than normal," he told reporters here.
The group was looking to acquire businesses mainly in the developing world -- Asia, Africa and South America -- and at acquisition in the consumer product segment, mainly in personal and household products, he said.
The group, however, has not set aside funds for acquisitions. "We are looking at right opportunities, synergies, advantages and strategies. If we need more money and we can raise funds," he said.
Godrej said businesses have been growing but growth was lower in the last couple of years due to bad monsoon.
The group has in place '10/10' growth strategy, which means grow 10 times of present size in 10 years' time, he said.
"Due to slow growth in the last couple of years, we have fallen back a little. We hope to make up on that."
The company is looking at a 26 percent compound annual growth rate.
"We don't think we can have such a growth in organic way only; some of it will have to be inorganic. A rough estimate suggests about 15 percent growth would come from organic way and 10 percent by inorganic route," he said.
A little pick-up in the overall consumer growth has been noticed from this quarter, "but we need to see whether it will continue and how it will continue," Godrej said.
"I expect the consumer demand will continue in future if GST (Goods and Services Tax) is rolled out in April at a sensible rate."
Under GST regime, Indian economy would do well and growth could touch a double-digit figure, he said.
The Mumbai-headquartered Godrej Group is into real estate, consumer products, industrial engineering, appliances, furniture, security and agricultural products. It claims to have about 750 million people users of its products in India and about 1.1 billion people globally.
Business
The Modi government's 'ban' culture has come in for sharp criticism from others in India Inc in the past.
Business
In FMCG space, over 90 percent of the sales comes from 'Kirana' merchants, who are very efficient, Adi Godrej said.
Business
Godrej Property plans to set up a special purpose vehicle for redeveloping land in Mumbai. Credible project developers will have to reassure existing inhabitants and then change the landscape of the city.