GMR plans to cut its soaring debt, but infra arm faces exhcange ire over fund raising news
Group is planning to reduce its corporate debt by 20-30% over the next one-and-a-half years
Infrastructure company GMR Group, credible for building globally competitive Delhi and Hyderabad international airports, has recently raised overseas funds, which it said will primarily be used to slash its debt.
In a move to reduce its corporate debt by 20-30% over the next one-and-a-half years, the group recently raised $300 million or nearly Rs 2,000 crore from the Kuwait Investment Agency (KIA) via a foreign currency convertible bond (FCCB) issue, according to a Hindustan Times report.
Kuwait Investment Authority had agreed to subscribe to a 60-year-long foreign currency convertible bonds (FCCB) due 2075.
"Right now the priority is to retire high-cost Indian debt with low-cost foreign funds and that is what we are doing with this FCCB issue from KIA," HT quoted chief financial officer Madhu Terdal, adding that they may look at raising $1 billion for the airport business at a later stage.
Once a darling among equity investors, banks and financial institutions, the group's fortune changed along with other major domestic infrastructure peers following the outbreak of Lehman crisis in 2008. The subsequent global financial crisis coupled with sluggish domestic growth thereafter hurt the group's prospects, which is reeling with its total debt standing at a whopping Rs 41,000 crore.
However, even as the group plans to aggressively cut its debt by raising funds from overseas markets, the group's listed infra arm, GMR Infrastructure, has been pulled up by equity bourses for its capital raising plans, a PTI report said.
Recent news reports indicated that GMR Infrastructure was planning to raise funds to the tune of over $1 billion over the next two years by selling part of its assets in airports and energy business, although the company denied the report.
According to a report in Mint that appeared on Monday, GMR Group is in talks with Canada's Fairfax Financial Holdings Ltd and global private equity firm KKR & Co. for selling 30% stake in GMR Airports Ltd, the firm that runs India's busiest airport. The firm plans to raise funds in the range of $500-700 million.
"We are not aware of any information that is not announced to the Exchange, which could explain the movement in the price of share of our company," a PTI report quoting GMR Infrastructure said in filings to the exchanges in response to media reports.
Earlier, the exchanges sought clarification from GMR Infrastructure Ltd with reference to news reports that the Group plans to raise at least $1 billion over the next two years to cut debt, repay investors in its airports business and prepare for a new phase of growth.
When contacted, company CFO Madhu Terdal told PTI, "reports regarding raising of $1 billion are completely wrong and complelety incorrect."
He said, "GMR has no concrete plans as of now and we are wanting to strengthen our balancesheet and get healthy only."
"Our debt quality has improved. We have a debt of Rs 6,500 crore and last week only we raised about Rs 2,000 crore" from Kuwait Investment Authority through a 60-year foreign currency convertible bond and the money will be used to repay certain outstanding obligations of the company.
He said the media has misinterpreted the company and "we had categorically said that we are in no hurry to raise funds and there are no definite plans."
He said the company may look to raise some funds in the long future like about $400 million in energy and some funds in the airport but nothing is definitive.
In September 2014, PE investor KKR had already invested Rs 1,000 crore with co-investors in GMR Holdings Ltd. As per the agreement, funds from KKR are to be infused in GMR Infrastructure in the form of equity capital, the Mint report said.
The group's CFO has also mentioned that it is considering various other options for raising funds, which also includes a private placement of equity ahead of an IPO for raising Rs 3,000 crore to Rs 4,000 crore, the report said.
"We have not dropped the idea of an IPO for airport holding company. Also, there is no urgency for our airport business to raise funds. We have no plans to raise funds for next three to four months," Mint quoted CFO Terdal.
Even as the group has issued a statement to the domestic equity bourses with regards to its fund raising plans, independent business advisory firms have supported the group's decision in raising resources to cut its overall debt.
"They would have to look at their overall position, cash generation and not just rely on any value creation in the future while delivering. They will have to take some risks as they don't have too many options," Mint quoted Narayan K. Seshadri, chairman of business advisory firm Tranzmute Capital and Management Pvt Ltd.
With inputs from PTI
Find latest and upcoming tech gadgets online on Tech2 Gadgets. Get technology news, gadgets reviews & ratings. Popular gadgets including laptop, tablet and mobile specifications, features, prices, comparison.
Business
Of this, Rs 340 crore payment has been made for user development fee (UDF), airport development fee (ADF) and landing and parking charges at the Delhi International Airport, while Rs 75 crore payment was made for usage of similar facilities at the Hyderabad International Airport.<br /><br />
Business
<br /><br /> In June, Fraport had said they would be quitting the country due to policy and project delays and would also be shutting its development office.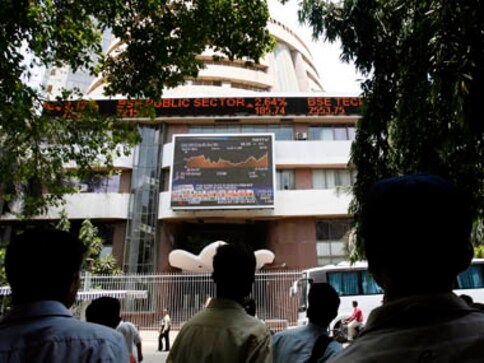 Investing
The Indian equity markets opened in the green tracking global positive cues.