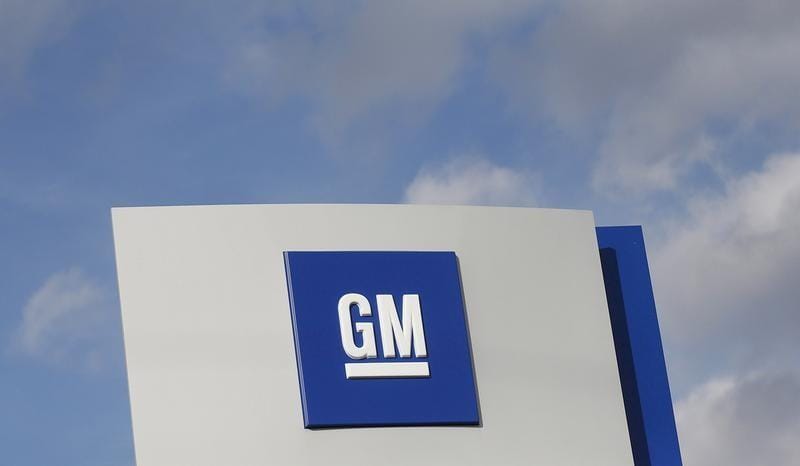 By Paul Lienert
(Reuters) - General Motors Co will supply advanced batteries to Japan's Honda Motor Co, the companies said Thursday, a move that could significantly reduce the cost of future electric vehicles at both automakers after 2020.
GM said the new batteries, which it has branded EME 1.0 and first described last fall, will be smaller than current EV batteries, can be charged more quickly and will provide more energy.
Battery packs, typically the most expensive component of electric vehicles, can cost $10,000 to $12,000 - nearly a third the price of GM's Chevrolet Bolt EV. GM aims to cut that price nearly in half by 2021, sources told Reuters earlier this year.
GM and Honda on Thursday said they would "collaborate" on the batteries, with GM supplying cells and modules, mainly for electric vehicles to be sold by both companies in North America.
A source familiar with GM's plans said its current battery cell supplier, Korea's LG Chem, is expected to provide cells for the new battery, which is mainly a GM design.
The new batteries are expected to begin production around 2021, the source said.
GM declined to provide further details, and said it had not finalized supplier agreements for the new batteries. LG Chem did not respond immediately to a request for comment.
GM and Honda have a partnership to jointly develop electric vehicles with hydrogen fuel cells that are expected to go on sale in 2020.
Earlier this year, sources told Reuters that a key element of GM's new battery design is slashing the amount of cobalt, the most costly ingredient in current lithium-ion battery cells. Cobalt prices have soared in the past two years in expectation of a surge in demand from automakers.
GM's new battery design increases the amount of nickel, which enables batteries to store and produce more energy, the sources told Reuters. Other battery makers are exploring similar changes in battery chemistry and design.
The GM batteries are an important element in the automaker's plan to dramatically ramp up electric vehicle production after 2020, especially in China.
In addition to the EME 1.0 battery system, GM also is developing a dedicated architecture for future electric vehicles that is modular and flexible enough to accommodate a variety of different vehicle types and sizes.
(Editing by David Gregorio and Nick Zieminski)
This story has not been edited by Firstpost staff and is generated by auto-feed.
Firstpost is now on WhatsApp. For the latest analysis, commentary and news updates, sign up for our WhatsApp services. Just go to Firstpost.com/Whatsapp and hit the Subscribe button.
Updated Date: Jun 08, 2018 00:05:32 IST