Global sugar supply to turn to deficit in 2018/19 - Datagro
By José Roberto Gomes SAO PAULO (Reuters) - The global sugar supply balance is expected to swing to a deficit in the 2018/19 season, a change from earlier forecasts for another year of surplus, Sao Paulo-based consultancy Datagro said on Monday. Datagro now sees a 710,000-tonne supply deficit, compared to a previous projection for a surplus of 3.68 million tonnes, for the period between October 2018 to September 2019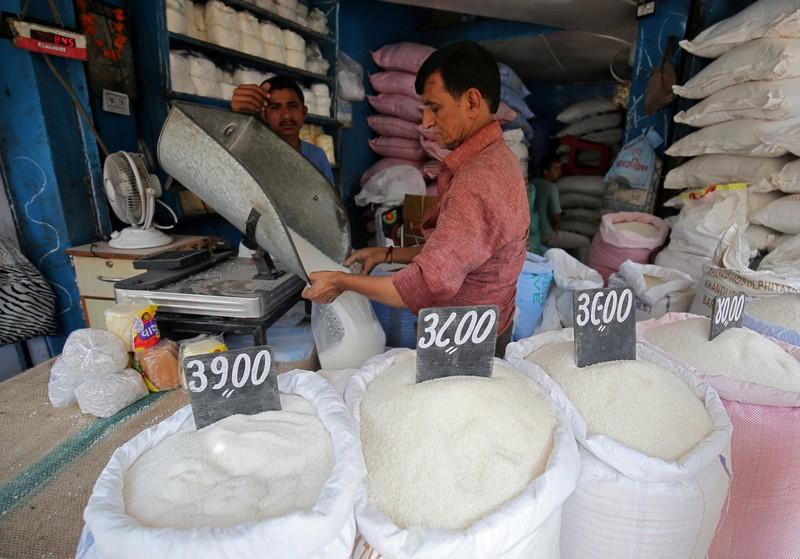 By José Roberto Gomes
SAO PAULO (Reuters) - The global sugar supply balance is expected to swing to a deficit in the 2018/19 season, a change from earlier forecasts for another year of surplus, Sao Paulo-based consultancy Datagro said on Monday.
Datagro now sees a 710,000-tonne supply deficit, compared to a previous projection for a surplus of 3.68 million tonnes, for the period between October 2018 to September 2019.
"What caused this revision is ultimately revaluations for production in 2018/19 and the outlook for Brazil's center-south crop," Datagro's chief analyst Plinio Nastari told reporters during a webcast. He cited expected lower production in India, Europe, Russia, Thailand and the United States.
If confirmed, the figure would mark one of the largest swings ever in the global sugar market supply, after a massive surplus of 8.35 million tonnes in 2017/18.
The consultancy again cut its estimate for Brazil's center-south sugar output this year - to 27.29 million tonnes, from 27.93 million tonnes previously, due to expectations for higher-than-anticipated use of cane to produce ethanol.
Mills in Brazil have sharply turned to ethanol production to take advantage of better financial returns than those seen in sugar sales.
Datagro raised its estimate for ethanol production in the center-south by 400 million liters, to 30.5 billion liters.
"Brazil consumed 11.5 billion liters of hydrous ethanol in the period from January to August, 41.8 percent more than in the same period last year," Nastari said.
The vast majority of cars in Brazil can run on both gasoline and hydrous ethanol, but the biofuel is cheaper.
(Writing by Ana Mano and Marcelo Teixeira; Editing by Chizu Nomiyama and Rosalba O'Brien)
This story has not been edited by Firstpost staff and is generated by auto-feed.
Find latest and upcoming tech gadgets online on Tech2 Gadgets. Get technology news, gadgets reviews & ratings. Popular gadgets including laptop, tablet and mobile specifications, features, prices, comparison.
Business
By James Davey LONDON (Reuters) - Distribution of several British newspapers was disrupted on Saturday after climate change activists blockaded printworks used by Rupert Murdoch's News UK, publisher of The Times and The Sun, drawing condemnation from Prime Minister Boris Johnson.
Business
PARIS (Reuters) - France denied the European Union's Brexit negotiator Michel Barnier was about to be sidelined by EU leaders in a bid to break the deadlock in trade talks, as reported by British newspaper the Daily Telegraph. Twisting a famous British war slogan, European affairs minister Clement Beaune tweeted on Saturday: "Keep calm and support Michel Barnier".
World
MEXICO CITY (Reuters) - Mexico's National Electoral Institute (INE) has denied former President Felipe Calderon's bid to register his Free Mexico movement as a new political party, saying some of its funding was questionable.