Global investors adopting 'wait and watch' approach on India ahead of 2019 general elections, says US-based risk consulting firm
Poor governance, lack of transparency and fraud risk are among the factors affecting the sentiment of foreign investors towards India.
New Delhi: Global investors are slowly adopting a "wait and watch" approach on India as they are scaling down on their aggression ahead of general elections next year amid global uncertainties, according to US-based risk management firm Kroll.
While India is one of the fastest growing major economies in the world, a senior official of Kroll said poor governance, lack of transparency and fraud risk are among the factors affecting the sentiment of foreign investors towards India.
Kroll India Managing Director Tarun Bhatia said while there was just one Satyam fraud earlier, now there are many such cases.
He was referring to the infamous financial fraud at erstwhile IT player Satyam Computer Services that was orchestrated by its own promoters. The irregularities at Satyam came to light in 2009.
"If you talk to global investors, independent of current currency depreciation, they are slowly heading towards a 'wait and watch' phase. The aggression that was there among investors 12-18 months back is not there," Bhatia told PTI.
The rupee has suffered significant fall in recent weeks and breached the 69-mark against the US dollar amid multiple headwinds, including global uncertainties and concerns over inflation.
Foreign portfolio investors have pulled out more than $6.6 billion from the Indian equity markets so far this year, whereas they made net investments in 2017.
According to Kroll, global investors were betting big on investing in India after a stable government came to power in 2014 but this trend has changed largely owing to global economic uncertainties and ensuing general elections.
Prime Minister Narendra Modi-led NDA government would be completing its five-year tenure in May 2019.
Bhatia said that poor governance, lack of transparency and fraud risk are some of the major issues affecting India.
Moreover, the quality of financial reporting has been weak, Bhatia said. This whole scenario of auditor pull-outs, Punjab National Bank fraud and issues surrounding Fortis Healthcare all reflect financial reporting lapses, he said.
"Earlier, we had one Satyam but we now have so many equivalent of that happening simultaneously," he added.
Diamond merchant Nirav Modi and his associates, in connivance with some bank staff, allegedly perpetrated the nearly $2 billion fraud at Punjab National Bank. Alleged financial irregularities at Fortis Healthcare too have come under the scanner.
Kroll's latest Global Fraud Report said India has seen a significant increase in frauds since last year.
As many as 89 per cent of respondents at Indian organisations said they had experienced a fraud incident in the previous 12 months whereas the same was at 68 per cent in 2016.  The global average on this count is 84 percent, as per the report.
Further, respondents in India reported one of the world's highest incidences of theft of physical assets or stock, with 40 per cent saying they had experienced this type of fraud, second only to those in Canada, the report noted.
Moreover, theft of intellectual property and market collusion are also high on the list of incidents of fraud in India, the respondents had opined.
According to the report, executives in India said that perpetrators of fraud are most likely to be joint venture partners, junior employees, and vendors or suppliers (40 percent).
"India figures among the top three countries globally for every category measuring fraud vulnerability in this survey except for vendor, supplier, or procurement fraud," the report said.
For the 2017/2018 Global Fraud & Risk Report, Kroll commissioned Forrester Consulting to conduct an online worldwide survey of 540 senior executives who hold positions across multiple industries and geographies. The survey was fielded through June and August 2017.
Find latest and upcoming tech gadgets online on Tech2 Gadgets. Get technology news, gadgets reviews & ratings. Popular gadgets including laptop, tablet and mobile specifications, features, prices, comparison.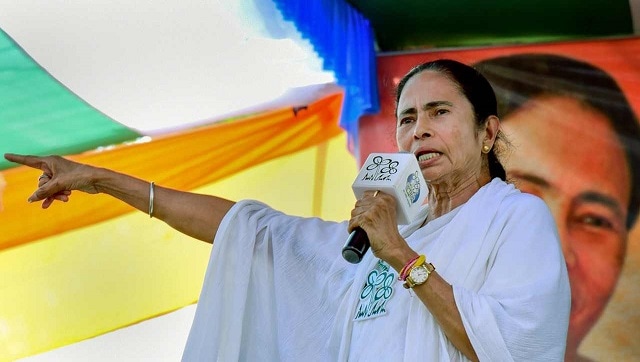 Politics
The announcement by Banerjee, who is also the chief of the ruling TMC, comes just months ahead of the Assembly polls, due in April-May.
Politics
Singhvi alleged that the PM-CARES fund is not even subjected to audit by any public authority, including the CAG.
Politics
In his speech on Tuesday, Modi had referred to 'Chhath Puja' twice, though the festival which is the biggest in Bihar, is close to five months away.