Global Indian Realty Summit 2017 tomorrow; experts to decode implications of GST, note ban, RERA
The summit will discuss the implications of the reforms such as goods and services tax, demonetisation and Real Estate Regulatory Act (RERA) on the sector
Some of the noted real estate players and industry experts will participate in News18.com's third edition of Global Indian Realty Summit (GIRS) to be held on 27 July (Thursday) at Four Seasons, Mumbai.
The summit will discuss the implications of the reforms such as goods and services tax, demonetisation and Real Estate Regulatory Act (RERA) on the sector.
The attendees can participate in discussions and will get to connect with expert speakers, who will share their knowledge on the current trends in the realty sector.
The panel will comprise industry experts/practitioners such as Nagu Chidambaram (MD, St. Angelo's VNCT Ventures), Agnelorajesh Athaide (Chairman, St. Angelo's VNCT Ventures), Gulam Zia (Executive Director - Advisory, Retail & Hospitality, Knight Frank India),Srinivasan Gopalan (CEO, Ozone Group), Avikshit Moral (Partner, Juris Corp) and Harsh Roongta (Chartered Accountant & SEBI registered Investment adviser).
The subject matter experts will share their insights on various topics including worthy real estate investments in India.
Manisha Natarajan, Group editor - real estate & urban development, Network18, will moderate the panel.
With the implementation of GST from 1 July this year, analysts see challenges for the sector in short term but benefits in the long term. Agnelorajesh, CM D, St. Angelo's VNCT Ventures will speak on the changing real estate climate in the country.
Commenting on the success of Global Indian Realty Summit 2017, Manish Maheshwari, CEO, Network18 Digital said, "With GIRS peddling up its presence now in Mumbai, we at News18.com aim to build a platform to facilitate insightful conversations between industry experts and investors looking to invest in Indian real estate. With the current structure being reformed post GST implications, there are factors that need consideration and our esteemed panellists will help us understand the workings better."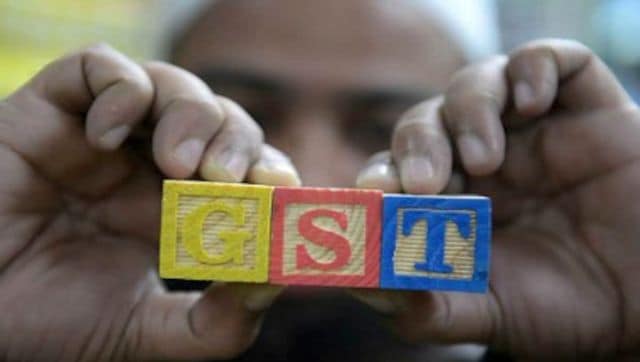 Business
A meeting of the Goods and Services Tax (GST) Council, the highest decision making body in the GST matter, is likely to be held next month
India
Addressing 'Modi@20: Dreams Meeting Delivery' book release event, Vice President Venkaiah Naidu said Prime Minister Narendra Modi's vision, his dreams and Mission India have been shaped by his extensive travels and insightful, experiential journey
Business
An apex court bench led by Justice DY Chandrachud held that the Parliament intended that the 'recommendations of the GST Council will have persuasive value as India is cooperative federalism'